Jackery Fit portable juices up any mobile gadget with micro USB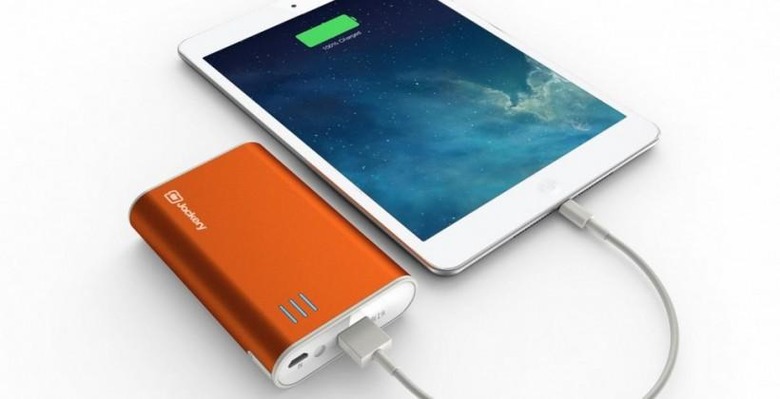 Spending days traveling, going camping over the weekend, or spending several hours in a waiting room all have something in common: high odds of your smartphone or tablet's battery dying before you're ready to bid your gadget farewell. Portable chargers mitigate this issue by providing an on-the-go charging option, and new to the category is the Jackery Fit.
The Jackery Fit is small at 3.9 x 2.5 x 0.8-inches in size, and manages to cram a 7500mAh capacity into this svelte size. The portable charger is equipped with an LED flashlight in addition to three LED charge status indicators, with the flashlight portion operating for up to 450 hours on a charge. Obviously, however, the flashlight portion isn't its primary use.
When used to charge gadgets, the portable can add up to 160 hours of operation time to a device, though that depends on the gadget. The Jackery Fit is equipped with a USB charger, so it will work with most smartphones and tablets, as well as other smaller devices. Power lock is on board to allow the device to hold a charge for up to 6 months in standby, as well.
There are four layers of "smart safety protection" to help keep the device safe, since it will presumably be riding around in someone's backpack or pocket, and Jackery promises that charging is a rapid activity. The Jackery Fit is available for purchase now from Jackery and various other retailers for between $40 and $60 USD, depending on where you buy it.
VIA: Digital Trends