ClamCase Pro turns your iPad into an ultrabook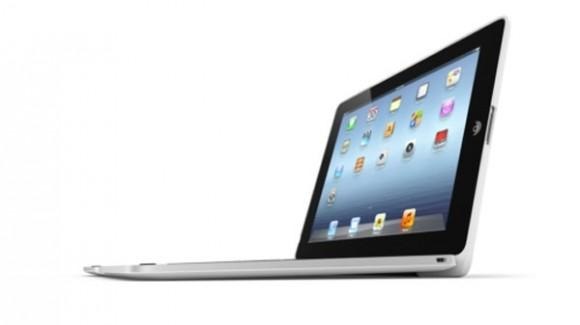 Last summer we talked about the original ClamCase for the iPad. That product is a keyboard case that turns your iPad into something that looks a lot like the MacBook Air. The manufacturer of that case is back with a new version called the ClamCase Pro.
The new version of the case has an aluminum enclosure providing a new look, better durability, and added protection. The Pro version of the iPad case is the thinnest and lightest the company has offered and promises to improve productivity for people who like to work from their iPad. The case has a 360° hinge that allows for infinite viewing angles for the tablet and makes it easy to change from laptop mode to tablet mode.
The biggest feature of the case is the integrated keyboard. The keyboard uses an elevated island style promising typing comfort and efficiency. The keyboard has a no-code, one-button sync feature to pair with the iPad via Bluetooth. The new version of the case also has a battery key allowing users to manage power.
The battery inside the keyboard case promises months of use on a single charge. The keyboard case is made from aluminum and glossy white polycarbonate for the section that holds the iPad. The case can be ordered now for $169 and will ship in February. It supports the iPad 2, iPad 3, and iPad 4.