Mugenizer N11 portable battery supports Qi wireless charging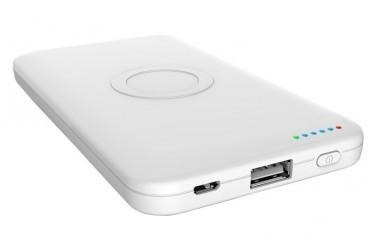 Portable batteries are nothing new, they have been around for a long time to help users keep their gadgets charged up while on the go away from an outlet. Mugen Power offers a number of portable batteries and larger capacity internal batteries for a variety of smartphones. Typically, these devices require your factory charging cable to power your phone on the go.
Mugen has announced a new portable power bank called the Mugenizer N11. The portable better has the full-size USB port that we expect for keeping your smartphone or other device running on the go. It also has an interesting feature that smartphone users with cases or devices supporting Qi Wireless charging will appreciate.
The N11 has built-in wireless Qi charging. That means when you're on the go, you can simply lay your smartphone on top of the battery to start charging it backup. There are number of smartphones on the market right now that come right out the box supporting the wireless charging standard or can support it with a different battery cover, including the Nexus 4 and the Samsung Galaxy S4.
The Mugenizer N11 has a capacity of 4800 mAh. It weighs 230 g and measures 75 mm x 137 mm x 14 mm in size. That means it's decently compact and lightweight making it easy to take with you on the go. The battery pack comes in white and the internal battery is charged via an included USB cable. You can pick one up now for $69.95.
SOURCE: Android Community