Raspberry Pi $35 computer goes on sale: Sells out in 2hrs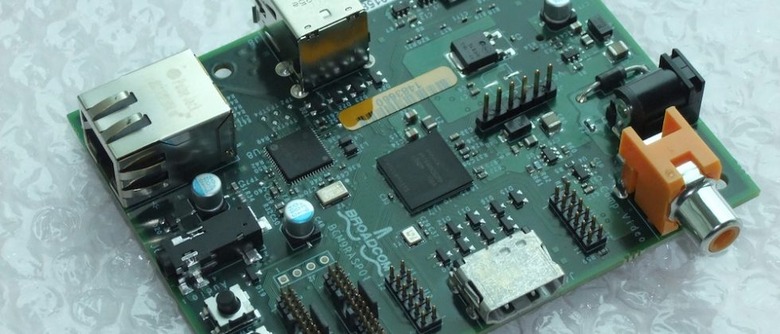 The Raspberry Pi $35 open-source computer has gone on sale, and early demand for the incredibly capable mini-PC has already seen retail partner sites melt down under the stress. Announced back in 2011, as part of the $25 computer project, the $35 version is the more advanced "Model B" unit which has seemingly grabbed the attention of developers and tinkerers. Meanwhile, the $25 "Model A" version is going into production now.
Although the Raspberry Pi was intended as an educational tool, with the foundation behind the computer hoping to motivate schools into teaching programming skills as part of the curriculum, its surprisingly potent processing power quickly grabbed the focus. Early demos showed it capably running Quake III, with subsequent demos showing unofficial AirPlay support.
In fact, the Model B is tipped to have twice the GPU power of the iPhone 4S and be capable of roasting NVIDIA's Tegra 2 in raw grunt.
You can find details on how to buy over at the Raspberry Pi site, though at time of writing one retailer, Farnell, is sold out, and the other is asking for would-be buyers to "express interest" with next deliveries expected at the end of next week. The stock took just two hours to be depleted.