$25 Raspberry Pi packs 2x iPhone 4S GPU performance, roasts Tegra 2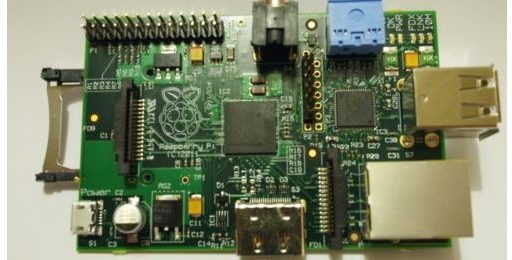 Forget teaching kids how to program; the $25 Raspberry Pi computer might just be the home entertainment STB and compact gaming console we've been waiting for. The low-cost computer – and its $35 sibling – should deliver double the graphical performance of the iPhone 4S, according to executive director (and Broadcom SoC architect) Eben Upton, telling Digital Foundry that not only does the BCM2835 GPU at the heart of the Raspberry Pi roast Apple's latest smartphone, but it thoroughly whups NVIDIA's Tegra 2.
"What's really striking is how badly Tegra 2 performs relative even to simple APs using licensed Imagination Technologies (TI and Apple) or ARM Mali (Samsung) graphics" Upton says. "To summarise, BCM2835 has a tile mode architecture – so it kills immediate-mode devices like Tegra on fill-rate – and we've chosen to configure it with a very large amount of shader performance, so it does very well on compute-intensive benchmarks, and should double iPhone 4S performance across a range of content."
Strong words, but we've already seen some of what the low-cost computer is capable of. As well as playing Quake III and Full HD video it's also – with some unofficial software – able to stream AirPlay video from an iPad. That makes it an ideal home entertainment box, but also positions it pretty strongly as a games console alternative.
Unfortunately it seems what Raspberry Pi won't be able to do is run Windows 8. Despite Microsoft's Windows-on-ARM project, Upton says, talks between the companies have confirmed that Windows 8 will require an ARM7 Cortex chip at the least, whereas the $25 board runs a 700MHz ARM11. "Perhaps a future version might go there" Upton concludes,"we certainly get a lot of people asking if they can run Windows applications on the device."
[via Geek]