Qualcomm is oddly coy on 5G and product for its new Windows chip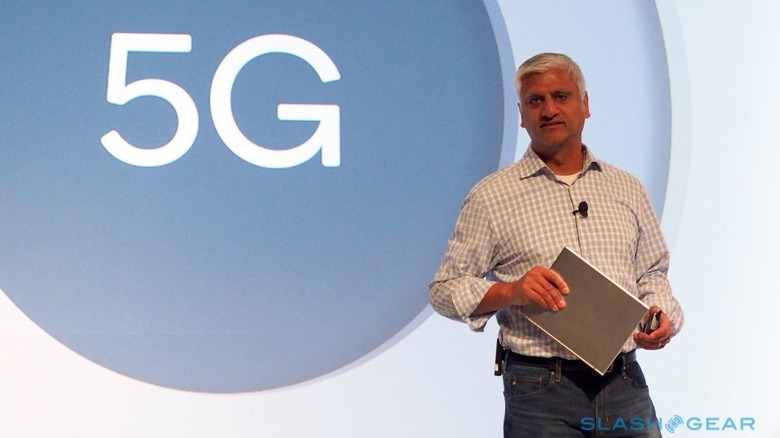 If there are two things missing from Qualcomm's big Snapdragon 8cx announcement today, it's 5G and actual hardware. The chip-maker has been talking up fifth-generation networks all week at its Snapdragon Summit 2018, making it a key pillar of the Snapdragon 855 mobile processor which will start showing up in smartphones early in the new year. It's also had hardware partners on-stage to talk launch plans.
With that in mind, we'd expected something similar when it came to the Snapdragon 8cx Compute Platform. The new flagship is focused on always-on, always-connected ultraportable notebooks, tablets, and 2-in-1s. Last year, in fact, when the Windows on Snapdragon project was first announced, two companies – HP and ASUS – had commercial products to discuss.
This time around, though, Qualcomm's presentation was big on its pitching but low on actual product. Certainly the promises aren't insignificant: lower power consumption from notebooks as powerful – if not more so – than machines running CPUs like Intel's Core i5 U Series, in fanless thin-and-light designs. However even when Lenovo's Matt Bereda, VP of global consumer marketing, took the stage, he brought an existing Yoga C630 with him, not new hardware.
5G, too, was conspicuous by its absence. The Snapdragon 8cx has an onboard Snapdragon X24 modem, just like the Snapdragon 855 does. That's good for up to 2 Gbps Gigabit LTE (assuming you could find a network that could actually serve such speeds up) but not 5G. For that, on the Snapdragon 855, you'd need the X50 modem, which is a separate component.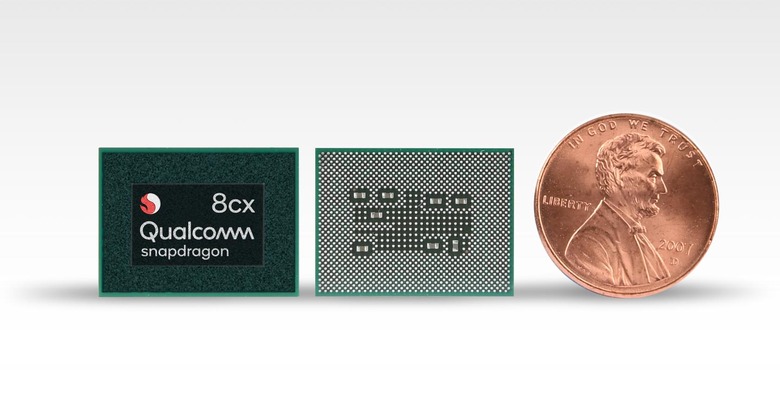 The obvious route for Qualcomm, then, would have been to talk about how manufacturers could add the X50 thin modem to their Snapdragon 8cx-based machines. Qualcomm has confirmed to SlashGear that the 8cx is indeed compatible with the X50. Instead, though, it was far more coy.
Sanjay Mehta, senior vice president of compute products, briefly waved what was described as a 5G reference design laptop around on-stage, promising that Qualcomm would have news there soon. The reference design wasn't even opened up, though, much less described in any detail. Considering just how bullish the chip-maker has been on 5G, that disparity in messaging is notable.
Time, of course, works against product announcements. The Snapdragon 8cx may be sampling to Qualcomm's device-making partners already, but the estimate is that actual hardware launching commercially won't arrive until Q3 2019. Over-promising and then under-delivering can be the kiss of death for any new device, especially if you make those promises more than half a year in advance of it showing up on store shelves.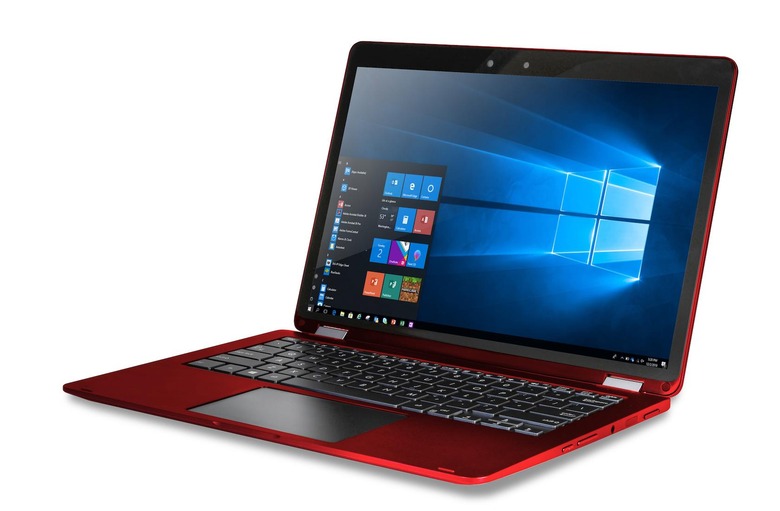 The strategy for the months ahead seems to have tilted somewhat compared to how Qualcomm was pitching Windows on Arm a year ago. Then, HP and ASUS were talking up how consumer-friendly their 2-in-1 and laptops would be, respectively, particularly when users got a taste of always-on connectivity. Mixed reviews of those first-generation Snapdragon 835-based models, however, and the fact that so far there are only two Snapdragon 850-based machines – and that they're only just shipping now – has led to questions about just how that appeal may have translated to actual sales.
Part of it, Qualcomm concedes, was that this was a new segment and a new marketing message – that demanded some trial and error. Speaking this week about interest for connected devices like Windows on Snapdragon notebooks, Qualcomm president Cristiano Amon said it's only really now that the shopping motivations are becoming clearer.
"Now that we have a little more data, it's counterintuitive, but it's psychological more than an economical problem," he explained. "If we get two years of connectivity and it's added to the price of the product ... so it's "free" people say that's okay, that's fine." If potential buyers are presented with the cost of the device and the cost of connectivity as two separate bills, however, they're far less interested – even if the overall cost is the same.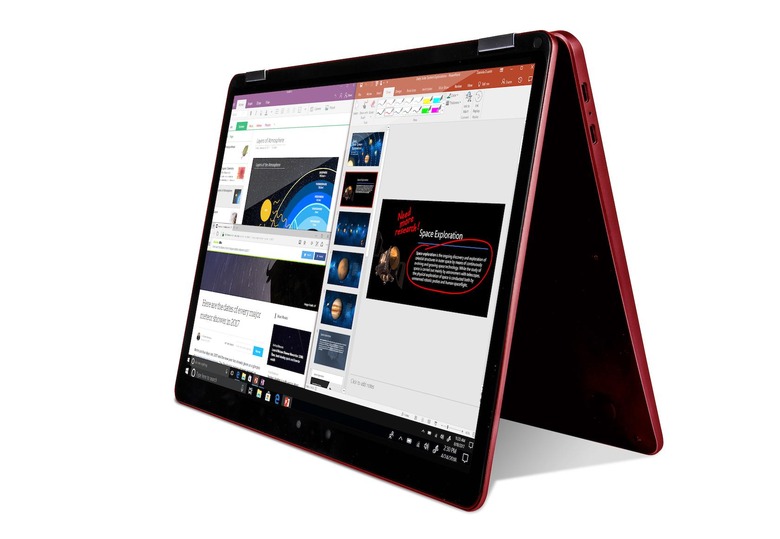 Enterprise buyers may be easier to convince. Qualcomm is leaning heavily on the business potential for the Snapdragon 8cx this time around, with things like Windows 10 Enterprise support for the chipset certainly helping there. A company IT department could, it's suggested, send a new 8cx-based notebook to an employee, remotely provision their software, connectivity using eSIM, and other settings with minimal involvement from the user themselves, and give them a faster, longer-lasting experience than an Intel or AMD-based alternative.
Without products to look at, an idea of where this "premium" chip might fall on the price scale, or details on how Snapdragon 8cx will coexist with the 5G environment the Qualcomm is so keen to promote, that enterprise and consumer balance is still uncertain, though. For now, with the Snapdragon 850 intended to coexist with the 8cx even when it launches, all we have to go on is a lot of promise about a small portfolio of product. There's potential there, but we're a long way from seeing it delivered.