Lenovo Yoga C630 gets 25hrs from Windows on Snapdragon 850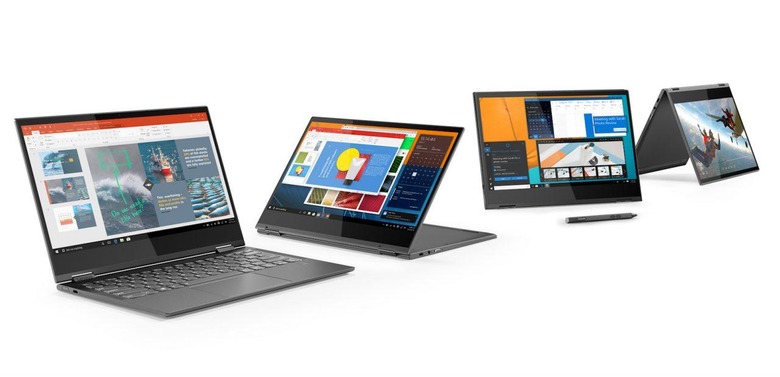 Lenovo has revealed a new Windows on Snapdragon notebook, the Lenovo Yoga C630, its first always-on, always-connected Yoga convertible and the first to use the Snapdragon 850. Revealed at IFA 2018 today, the 13.3-inch ultraportable promises the potential of more than 25 hours of battery life, more than enough to get you through a full day.
On the outside, the 12.08 x 8.52 x 0.49 inch, 2.6 pound chassis is made of soft-touch metal. Like other Snapdragon-based Windows 10 S notebooks we've seen in recent months, it's a fanless design, too.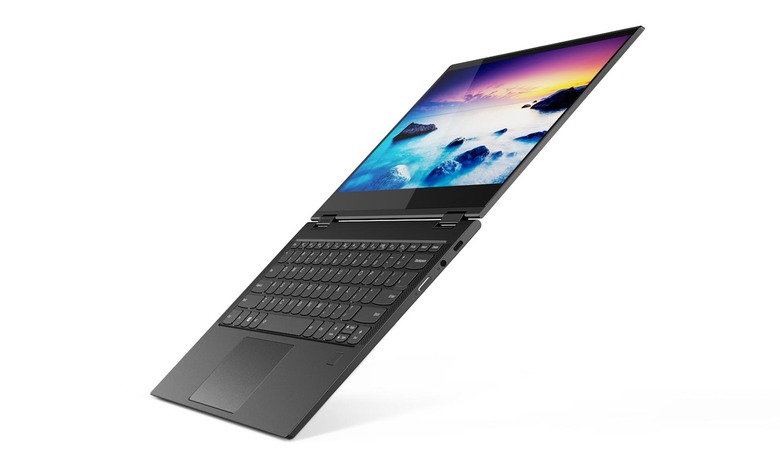 Despite that, it doesn't stint on other specifications. The touchscreen uses an IPS LCD panel, and comes in at 1920 x 1080 Full HD resolution. You get either 4 GB or 8 GB of LPDDR4X memory, and either 128 GB or 256 GB of solid-state storage.
In addition to the Snapdragon 850 chipset, there are Qualcomm Adreno 630 graphics. Our hope is that the more potent 8-core CPU will help the Yoga C630 avoid the sluggish performance of some of the first-generation Windows on Snapdragon machines we saw, which were using the older Snapdragon 835 chipset.
Ports are healthy, given the limitations of the 12.5 mm thick design. You get two USB Type-C, one on each side: on the left, that supports USB 3.0 and PD power delivery. The right, meanwhile, throws DisplayPort support in too, for driving an external display. There's also an audio jack and stereo speakers.
A fingerprint reader is included, and Lenovo will offer an optional pen for sketching and making handwritten notes. Of course there's also a SIM slot, since the Yoga 630 includes an LTE radio. That'll allow it to pull in email and other updates while it's in sleep mode, though Lenovo isn't talking about potential carrier deals at this stage.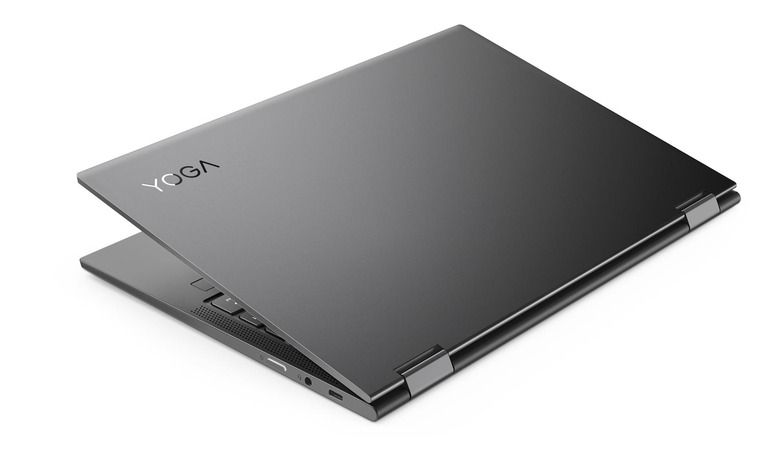 All the same, we're tentatively excited. Windows on ARM's possibilities for everyday performance and all-day battery longevity answers a lot of requests from notebook users – many of which have been nudged in the direction of tablets. If you need a physical keyboard, though, having an all-in-one form-factor – with Lenovo's 360-degree Yoga hinge – could be a far more refined solution than a tablet with a separate keyboard or keyboard case, not to mention the flexibility of Windows 10 S running regular desktop apps.
We'll be able to see how well the Yoga 630 holds up to that potential soon, with the new notebook hitting shelves in November. It'll be priced from $849.99.