PS Vita 3G priced for February 22 UK launch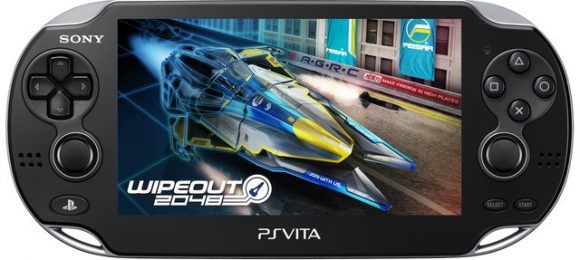 Sony's PS Vita 3G will hit the UK on February 22, carrier Vodafone has confirmed, on a pre-pay data plan which – when topped up for the first time – will unlock a free download of WipEout 2048. Set to hit the US in 3G form on AT&T also on February 22, the Vita will be priced at £279 ($444) in the UK and come with a 4GB memory card and a pre-pay data SIM.
A £5 initial top-up is good for 250MB of data (that expires after 30 days) over Vodafone's 3G network. Of course, there's also WiFi if you'd rather not use the 3G. Those who buy the PS Vita 3G elsewhere will be able to get WipEout 2048 themselves by slotting in a Vodafone SIM and topping up £5.
Released in Japan in December 2011, the PS Vita has struggled to gain a grip on sales, with a lackluster line-up of titles blamed for continuing disappointment at the checkout. That will hopefully change by the time the Vita drops in the US and Europe, with the promise of cheaper downloaded games; however, Sony is courting further disappointment with the news that, in the US at least, PSP owners won't be able to port their UMD games over to their new PS Vita.
The PS Vita has a 5-inch OLED multitouch display, twin analog sticks, Bluetooth, WiFi and a rear-mounted trackpad. Inside there's a quadcore ARM Cortex-A9 processor, and Sony loads its own NEAR location-based gaming app.