Porsche's electric Mission E spotted on the Nürburgring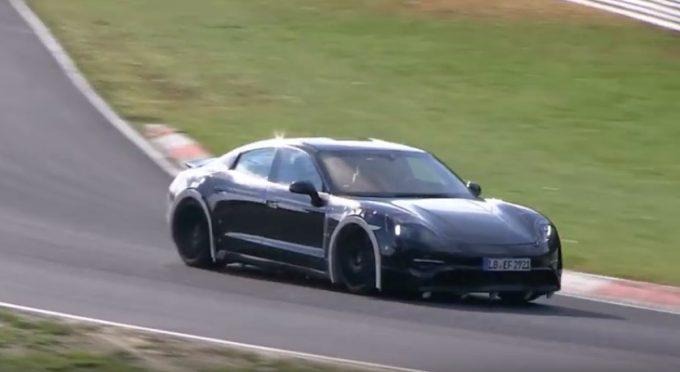 Anticipation is starting to build for Porsche's upcoming Mission E — its first all-electric model — ahead of the scheduled 2019 release, and fueling the excitement are more frequent sightings of the vehicle on the road. While the electric car is still in development, we've mostly been treated to still images up until now, however video has finally surfaced showing Porsche test the Mission E on Germany's famous Nürburgring track.
The brief clip, which was uploaded by France's L'Automobile Magazine, reveals a test version of the car flying through Nürburgring's corners without hesitation. While it makes almost no noise, it's clear the Mission E is driving at high speeds, and it's exciting to see in motion for the first time.
The location of the Nürburgring is important, as the track is often used by car companies to try to set new time records with production vehicles, as well as testing grounds for performance models. It also shows that Porsche is making sure the Mission E upholds its reputation for race track speed and handling.
Aside from recent public sightings, Porsche CEO Oliver Blume recently gave some concrete details on the EV's development, like noting that its production design has been finalized, and confirming that it will go on sale before the end of 2019 and will be competitively priced against Tesla's Model S.
VIA Electrek