Mercedes-AMG GT R sets Nürburgring Nordschleife lap time record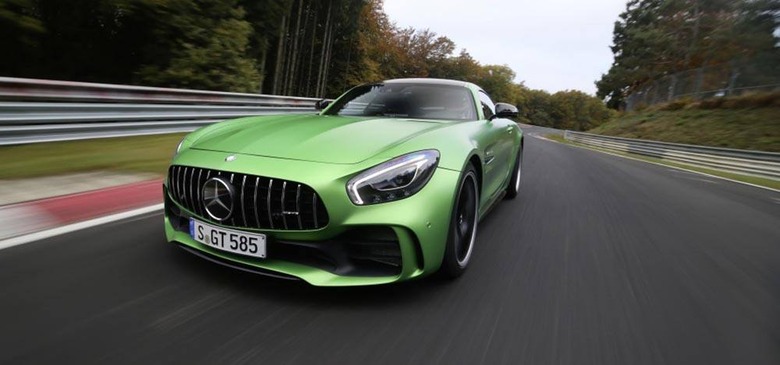 The Mercedes-AMG GT R, during a recent test drive, clocked the fastest lap time ever on the Nurburgring Nordschleife, Daimler has announced. The lap took 7:10.9 minutes, and proved faster than all the other road-going sports cars tested by sport auto. "Numerous innovations and modifications bear witness that the road-going sports car has racing DNA in its blood," Daimler boasts, saying the GT R spent significant development time on the track.Mercedes-AMG GT R will leave you green with envy
Says Daimler, the new record is set in contrast to the lap times clocked by other road-going sports cars tested on the Nurburgring Nordschleife by sport auto. The track, which is nicknamed the 'Green Hell,' is said to be the toughest race track in the world. Daimler calls the GT R the "Beast of the Green Hell," pointing toward the model's 585 horsepower V8 biturbo engine, among other things.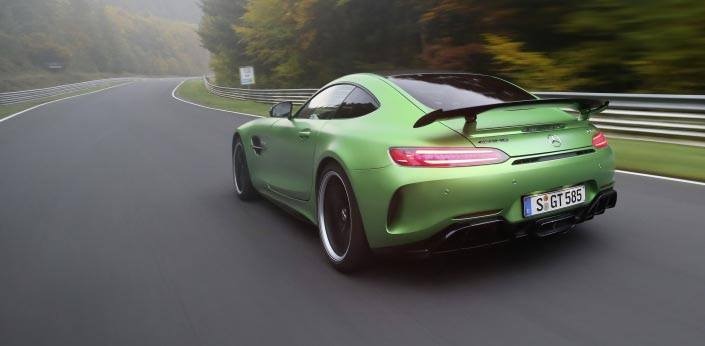 The GT R 'spent a large proportion of its development time' on the Nurburgring track, says Daimler. In addition to the powerful engine, the auto group credits the car's 'excellent driving dynamics' to the model's heavily modified suspension, transaxle, active rear-axle steering, 'sophisticated' aerodynamics, the bespoke tires, and the car's overall lightweight construction.
This victory gives Mercedes a new boasting right, and highlights just how powerful the AMG GT R is. The vehicle beat out lap times set by the Lamborghini Huracan and Porsche 911 GT3 RS, among others, taking on the new record. Be sure to check out the timeline below for more Mercedes news, then hit up the SlashGear Cars Hub!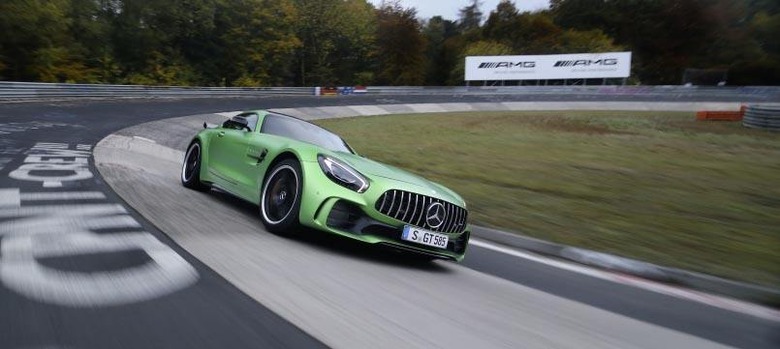 SOURCE: Daimler