Porsche CEO details Mission E pricing, release date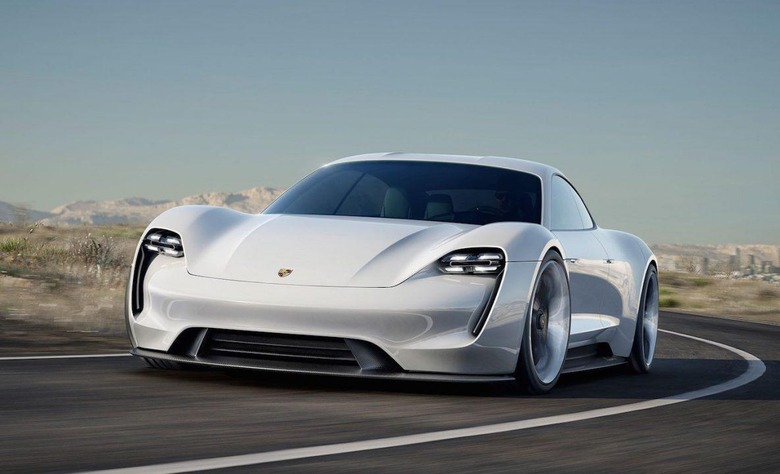 It's been two years now since Porsche revealed the stunning Mission E concept — its first all-electric model — at the 2015 Frankfurt Motor Show. Since then we've heard that the four-door will actually enter production to challenge Tesla's growing dominance in the EV market, but little else has been revealed. That's finally starting to change, as the German carmaker's CEO Oliver Blume has shared concrete information on the Mission E's release date and pricing.
Development on the production version of the Mission E is on schedule, with prototypes to start public testing in the near future, Blume said in an interview with Car Magazine earlier in the week at this year's Frankfurt Motor Show. One of the most exciting tidbits, however, is that the EV's design is already finalized, and while it will be a little different from the original concept, it's still "very close" to what we saw in 2015 (pictured here).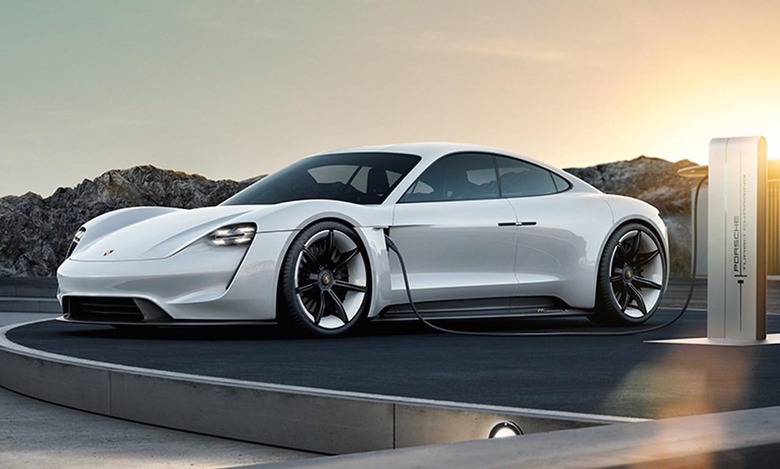 The Mission E production model will be on sale before the end of 2019, Blume confirmed, reiterating that it will be an all-electric car and not a hybrid with a combustion engine. In addition, there will be more than one power output engines available, although Porsche isn't ready to offer specifics just yet.
The company is designing the Mission E to slotted in between the Panamera sedan and the 911 sports car icon. This is fitting, as the four-door EV will be "priced like an entry-level Panamera," putting in the ballpark of $85,000 — right in the middle of the price range for Tesla's Model S. Lastly, Blume hinted that we might eventually see the Mission E get badges like S and GTS, similar to the rest of the Porsche lineup.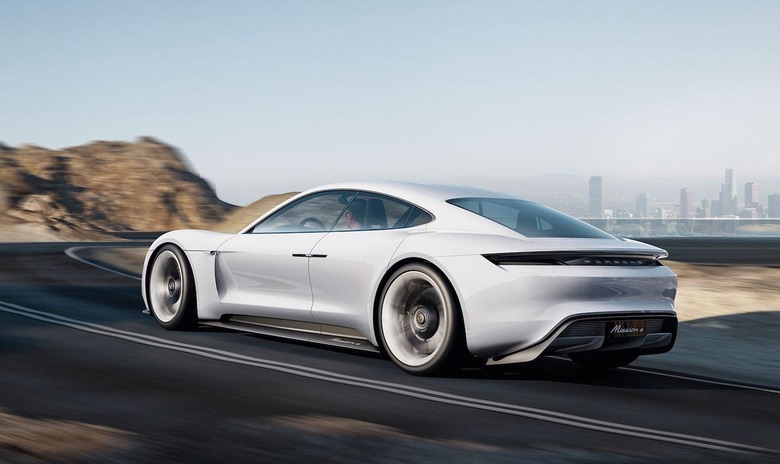 When the Mission E was revealed two years ago, the 600HP, 800-volt concept was said to be capable of reaching 0 to 60mph in less than 3.5 seconds, with a top speed of over 155mph. Porsche is still promising that a full battery will offer a range of 310 miles, while their new rapid charging system can provide an 80% charge in just 15 minutes, enough for a 250-mile range.
SOURCE Car Magazine