Porsche electric supercar platform confirmed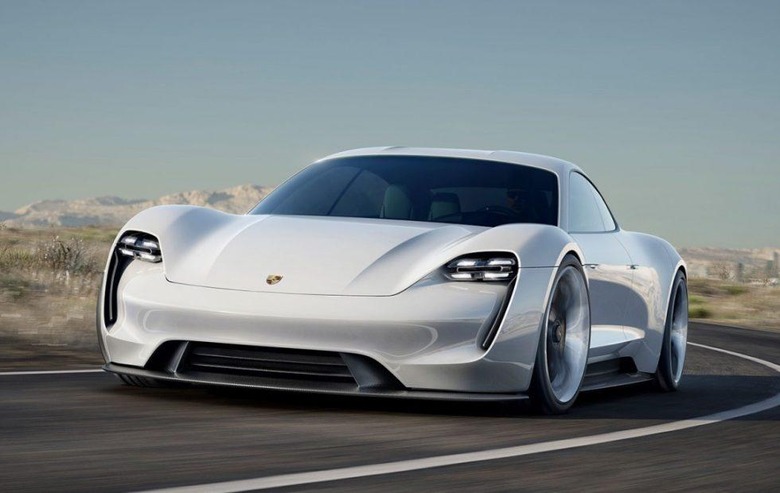 Porsche has been tasked with building an electric supercar platform that could be shared with Lamborghini and Audi, the automaker has confirmed. The new platform has been dubbed SPE – presumably for "Supercar Platform Electric" or "Sports Platform Electric" – and will focus on squeezing maximum performance out of an electrified drivetrain, for cars likely to bear some of the highest price tags of anything in the Volkswagen AG group's line-up.
Porsche is, of course, no stranger to electrification. The current Panamera sedan is offered in a hybrid version, for example, while the company also showed off a prototype electric Cayman late in 2017. Though the latter – capable of a 0-60 mph time of 3.3 seconds – was never intended for production, it was illustrative, Porsche said, of how fast-charging technologies could make EV drivetrains compatible with performance vehicles.
Now, the next step of that is shaping up. Porsche is taking the lead on the SPE platform, a senior VW executive confirmed with Automotive News, "for two-door sports cars and supercars."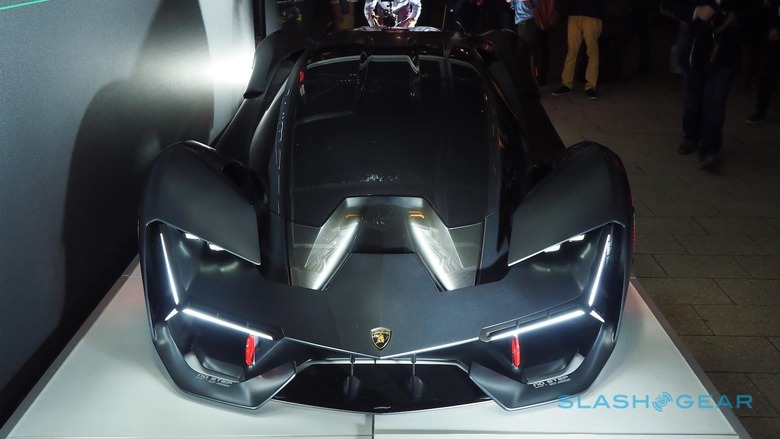 There are some sizable questions nobody at Porsche is ready to address, mind. Electrification comes in several forms, depending on automaker, after all, and the SPE has a variety of routes it could take. The second-generation Tesla Roadster, for example, will use three electric motors: one at the front, and two at the rear. Porsche could echo that, stick with a single motor on each axle, or even go further still and provide each wheel with its own motor for maximum torque vectoring potential, as Honda has demonstrated in prototype form.
Another uncertainty is battery technology. Currently, most EVs use lithium-ion batteries, but there are plans afoot to use solid-state batteries instead: these have power density advantages, meaning a smaller, lighter pack can provide the same range as the older technology. Lamborghini made headlines back in November 2017 by announcing it was collaborating with MIT on ways to integrate next-generation batteries into the bodywork of vehicles, further cutting mass and bulk.
That may well be too ambitious to arrive with SPE, as is likely the case of the Terzo Millennio concept's self-healing chassis. Still, there's plenty of time to shake out the details. The SPE platform is still some way out on the roadmap; indeed, Porsche's engineers are already busy working with their counterparts at Audi on a different platform set to underpin cars on the market before any supercar EV might arrive.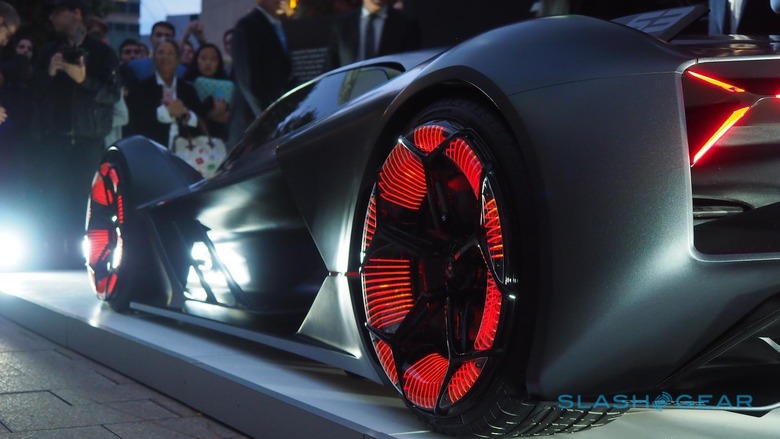 That's dubbed the PPE, or Premium Platform Electric, and will come after the MEB, or Modular Electrification Toolkit. While the MEB is earmarked for cars like the I.D. range of Volkswagen-branded all-electric vehicles, which will include the I.D. BUZZ Concept-based Microbus, the PPE will look to more expensive electric vehicles sporting the Audi and Porsche logos. However, the PPE is still itself some way off.
Before that will be the J1 platform, indeed, which Porsche will use for the Mission E. Set to launch in 2019, the electric sedan will rival Tesla's Model S directly. The J1 is something of an anomaly in Volkswagen AG, given it's a bespoke platform for the Mission E rather than a shared architecture.
As a result, the first SPE-based vehicles won't be shown until beyond 2025, it's suggested. Volkswagen AG won't say whether either Audi or Lamborghini are already planning models based on the new platform, though given the lead time involved we'd be very surprised if they weren't at least making suggestions to the Porsche team.