Porsche Mission E Specs Spill As Tesla Rival Forms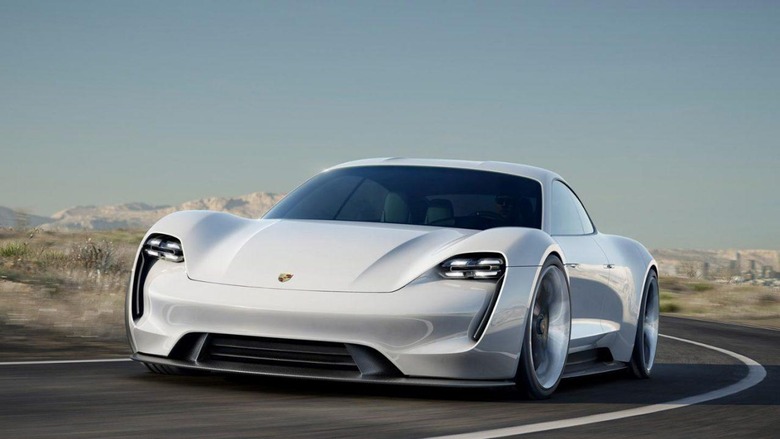 Porsche's big Tesla rival is expected to come in three flavors, with insiders suggesting the Mission E sedan will run up to 670 horsepower as it tries to eat into Model S sales. First shown off as a prototype in late 2015, a wildly positive reception for the curvaceous electric four-door prompted Porsche to give the production version the green-light only a few months later.
Now, more details are beginning to emerge as the car's launch nears. Automobile had a chance to take a Mission E prototype to the track, but more interesting are the details shared from the pits. That covers everything from what configurations the EV is expected to be offered in, through to how Porsche will make sure brand purists aren't turned off.
The current thinking, insiders suggest, is that there'll be three Mission E configurations at launch. The most affordable, expected to be priced somewhere between $75k and $80k, will have in the ballpark of 300 kW or 402 horsepower, with all-wheel drive as standard.
Next up would be a mid-range Mission E, with 400 kW or 536 horsepower. Finally, the top-spec car is expected to land with around 500 kW, or 670 horsepower. Unusual for an all-electric car, which usually have single-speed transmissions, the Mission E will use a two-speed gearbox currently in development. That will "allow for full-throttle upshifts" according to Automobile, while an electronically controlled limited-slip rear differential will apparently be optional.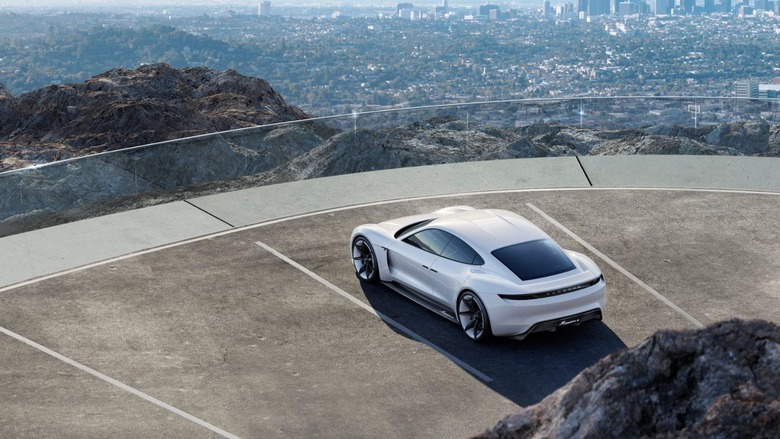 Still to be decided is whether Porsche will offer a rear-wheel drive Mission E. Currently, there's a single motor the automaker has picked for the front wheels, a 160 kW (215 HP) unit that delivers 221 lb-ft. of torque (or around 325 lb-ft. for brief periods under boost). At the rear, there are two possibilities, it's said: a 240 kW (322 HP) regular motor with 251 lb-ft, or a "performance" motor with 320 kW (429 HP) and 406 lb-ft.
Slot the most powerful motors in, and Porsche is expecting the 0-60 mph run to land in the mid-3-second space, while top speed will be 155 mph. Real-life range is still, as per Porsche's initial suggestions, targeting around 300 miles, while an 800 volt charging system should take the batteries from zero to 80-percent in around 20 minutes.
Tesla fans will undoubtedly be quick to compare the Mission E with the Model S, and certainly Elon Musk's electric car can be had in faster configurations. The Model S P100D, for example, has AWD and a 315 mile EPA range, and takes 2.5 seconds to hit 60 mph from a standstill. That'll set you back $135k before subsidies and incentives.
Without a full spec sheet and final pricing, a like-for-like comparison between Model S and Mission E is going to be tough. Porsche's goal is to offer a slightly smaller, all-electric option than its own Panamera, and it seems pretty confident that – even with Tesla on the scene – it'll find an audience for that. The initial production target of 20,000 Mission E each year has now been bumped up by 50-percent, it's said. We'll know just how much appetite there is for the car come 2019, when Porsche expects it to arrive in dealerships.