Porsche Panamera Turbo S E-Hybrid Sport Turismo packs 680hp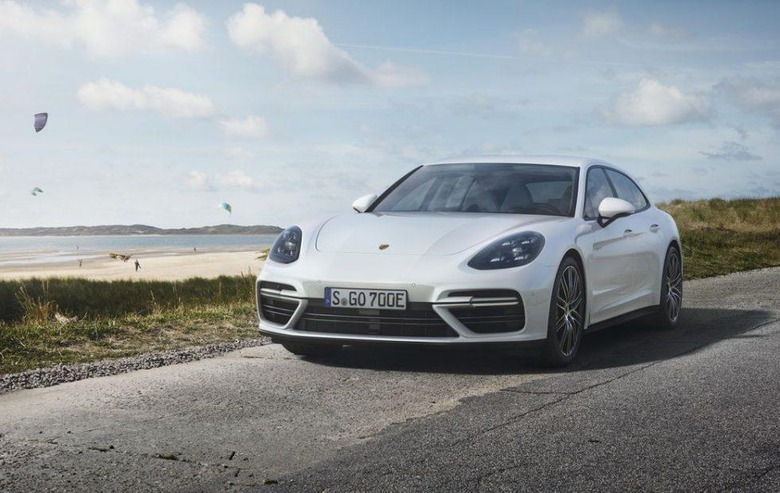 Porsche has announced the most powerful Panamera Sport Turismo and the car is a hybrid. The gas engine for the car is a 550 hp 4.0L twin-turbo V8 engine and the electric hybrid motor is a 136hp unit. Total system output for the car is 680hp and 626 lb-ft of torque.
The car is able to reach 60mph from a standstill in 3.2 seconds and has a top speed of 192 mph. The Turbo S E-Hybrid Sport Turismo can run the quarter mile in 11.6 seconds. Porsche fits that drive system to an 8-speed PDK dual-clutch transmission sending power to all four wheels with Porsche Traction management.
The electric motor is powered with a liquid-cooled lithium-ion battery with 14.1 kWh of power inside. That battery needs 12 hours to full charge using a 120V 10 amp connection. An optional 7.6 kW on-board charger is available for 240V 40 amp charging in less than three hours. The car has all the cool tech of the second generation Panamera with driver assistance systems and the Porsche Advanced Cockpit.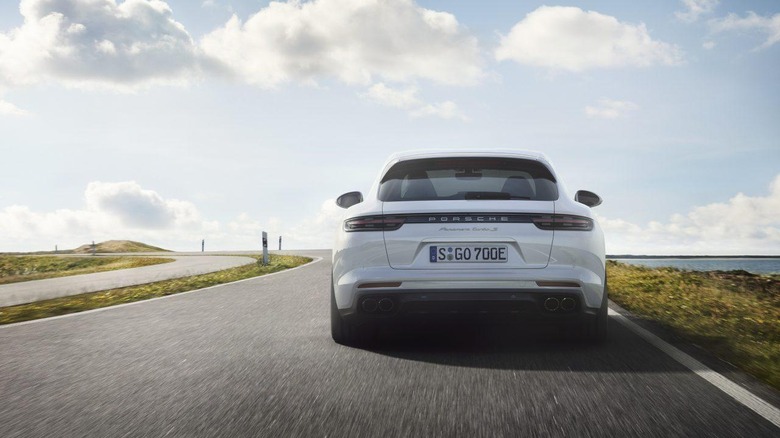 The car gets an automatically deploying roof spoiler for tack speeds in Sport and Sport Plus modes. When going over 55 mph the spoiler deploys. The car comes in standard three seat configuration in the back, for five seats total, but in be had in a four seat configuration as well.
Porsche says that the 2018 Porsche Panamera Turbo S E-Hybrid Sport Turismo will hit showrooms in spring 2018. The car can be ordered now, and it's expensive at $188,400 plus the $1,050 delivery fee. That price does include ceramic brakes as standard.