Porsche 718 hybrid sees another EV flavor join Taycan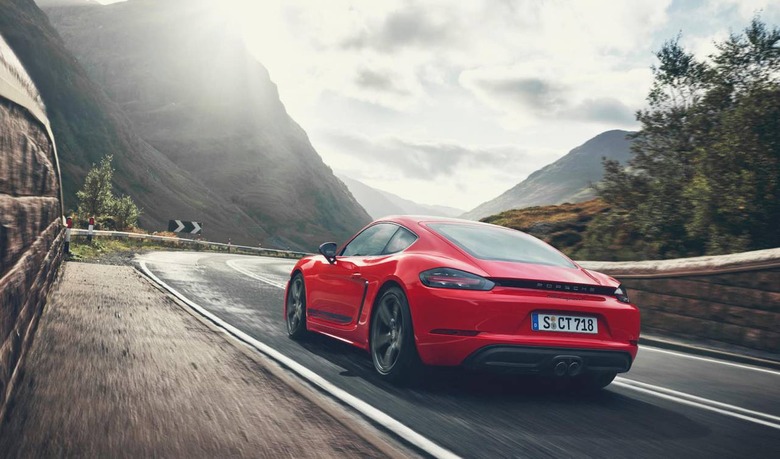 Porsche may be readying the all-electric Taycan sports sedan and an electric Macan crossover too, but its core sports car range won't be forgotten when it comes to electrification. Having already experimented with a prototype electric Porsche Cayman coupe, the automaker has confirmed another experiment is in the pipeline.
The electric 718 was unveiled back in 2017, as an early indication of what electrification could bring to performance driving. Rather than being a compromise in the name of economy and emissions, Porsche argued, the Cayman e-volution concept represented the best of electric motors – and previewed new, super-fast charging systems.
Indeed, though the 3.3 second 0-62 mph dash was impressive, the big news about the Cayman e-volution was how rapidly its batteries could be topped up. With 800 volt and 320 kW support, the so-called Porsche Turbo Charging system could supplement traditional EV chargers. Porsche envisaged the accumulator-based system as slotting into areas where regular power distribution infrastructure might not support those normal chargers.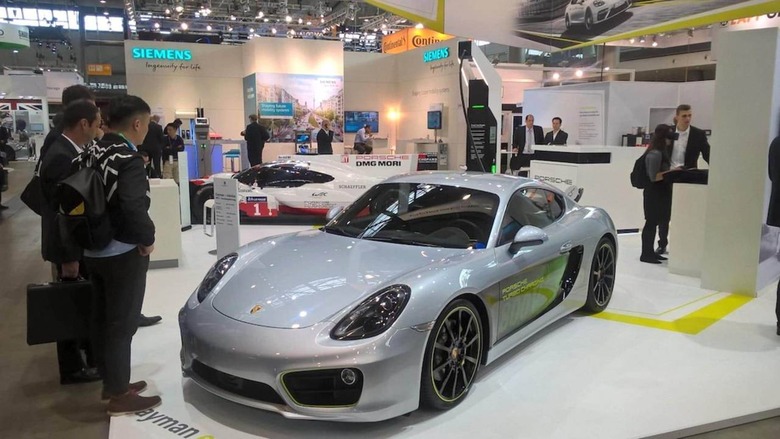 Much to the dismay of would-be electric Cayman buyers, Porsche made it clear there were no plans to put the car into production, at least as it was shown in concept form. Less than two years on, though, with 800V and 320+ kW charging support showing up from Electrify America among other networks, Porsche has a new prototype to play with.
That's a hybrid Porsche 718 – it's unclear whether it's a Boxster or a Cayman – CEO Oliver Blume confirmed to Autocar UK. "We have prototypes of the 718 running in electric now, and a hybrid prototype is being built," the chief executive said. "If you look to the next generation of those cars it is possible, although it is not clear whether it would be plug-in hybrid or hybrid."
Porsche, like other sports car manufacturers, has been cautious about shifting too quickly to electrification in its performance series. No automaker has any qualms about the acceleration and potential for speed that an electric drivetrain offers. After all, with instantaneous torque and no multi-gear transmission to consider, EVs can easily be faster 0-60 than their gasoline counterparts.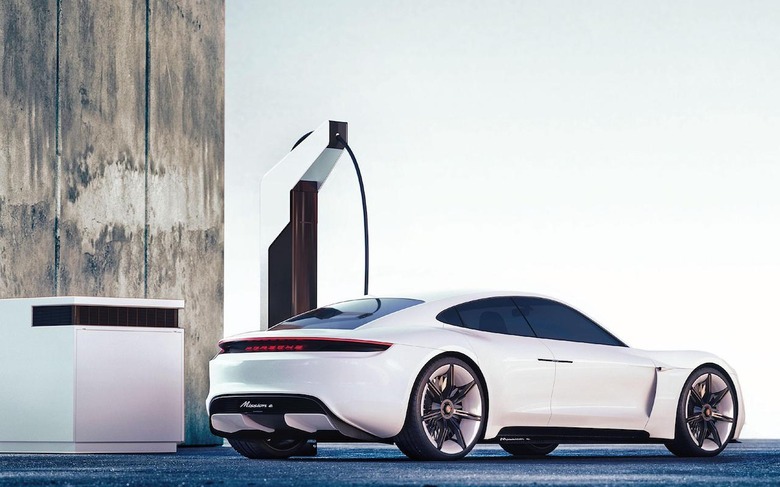 Where they still need work, though, is practicality – albeit practicality viewed through the lens of a performance vehicle. Delivering crazy levels of horsepower and torque through electric motors isn't a challenge, but in doing so you'll rapidly drain a car's battery. Buyers, such automakers argue, won't be willing to punctuate their track day fun, or their mountain road jaunts, multiple times through the day to sit by a charger for an hour or more.
A hybrid 718 could address some of those concerns. Indeed, Porsche has already shown with cars like the Panamera 4 E-Hybrid Sport Turismo that combining gas and electric with a focus on eager drivers is an excellent recipe. While the Panamera can be plugged in to charge up, it can also use its gasoline engine to aggressively run as a generator while on the move, topping up the batteries. That electric power is then used to maximize acceleration.
Porsche – like all of the constituent automakers of the VW Group – is gung-ho on pure electric cars. Demand for the Taycan has already prompted an expansion of production, before a single vehicle has come off the line, or indeed the full specifications have been revealed. Months ahead of it arriving in dealerships, it's hard to argue that the Taycan isn't already a success.
No single electrification strategy is necessarily the best route, though. While Porsche is coy on exactly where its EV sports car strategy lies – and Blume declined to confirm whether the upcoming 918 Spyder hypercar would be purely electric or something else – the reality seems to be that the manufacturer is planning multiple approaches. The Taycan, when it arrives later in the year, will only be the first of those.