Porsche: Don't hold your breath for an electric 911 (992)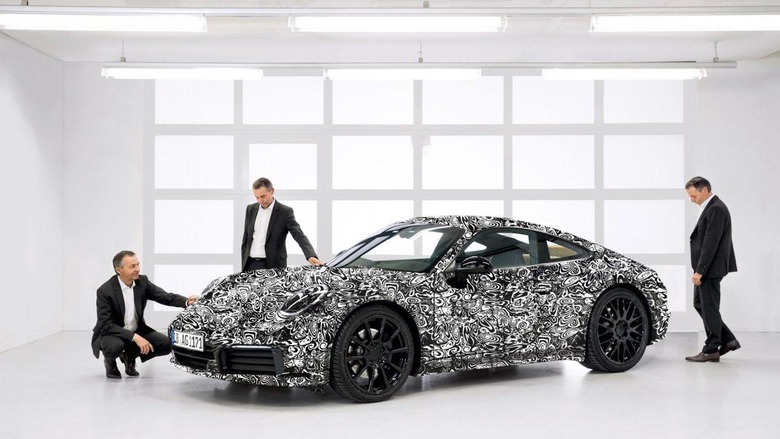 Finding yourself responsible for an icon can be a blessing as a curse, something Porsche is all too familiar with when it comes to the 911. Headed toward its next big update, the Porsche 911 generation 992, the legendary car not only has to keep up with competition from Mercedes-Benz, BMW, and others, but keep true to a 55 year legacy in the process.
Responsible for leading that change is August Achleitner, who has some Porsche legacy of his own indeed. "The decisive factor is that the 911 generates a driving feeling that no other car can impart," the 911 model line director says, having held that position for almost two decades. "We know where we're from and where we want to go."
Still, 911 mainstays like the flat-six engine mounted at the rear are going to face increasing pressure to embrace new powertrains. Porsche hasn't been slow to adopt electrification, though that's primarily found in its more recently-created vehicles, like the Panamera four-door. For the 911, it's a tightrope of keeping purists happy while winning over new drivers and staying on the right side of tightening emissions standards and more.
What it won't be, Porsche insists, is electrification for its own sake. "With each innovation, the decisive factor for me is whether it suits the character of the 911," Achleitner says. That includes resisting the urge to be the first to market with everything, too. "We don't necessarily have to be the first in this regard with the 911. What's crucial, rather, is that every innovation be offered in a typical Porsche manifestation."
Only two years ago, the 911 chief admits, he was diametrically opposed to electrification in the car. "Two years ago I'd have said no way. Today I wouldn't categorically rule it out," he says. Saying that, he's also clear that the Porsche 911, Type 992 won't be an electric car.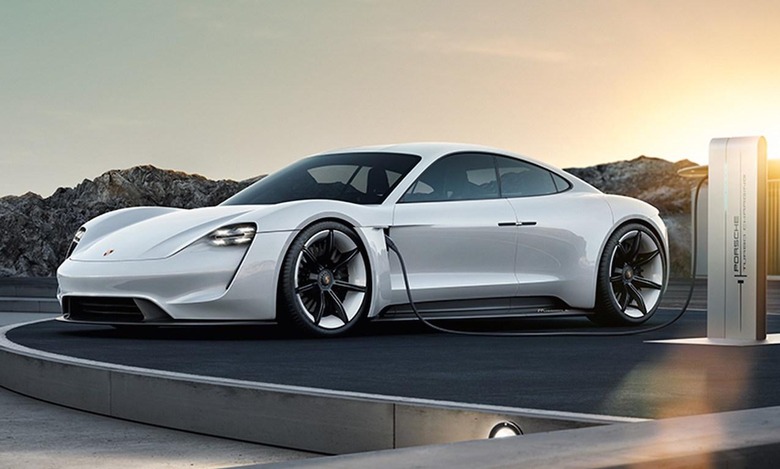 Instead, it's likely to evolve further down the line to embrace technology Porsche will debut in the Mission E, its four-door all-electric vehicle. Describing his time in the prototype Mission E as "a very compelling experience," Achleitner also refers to Porsche's LMP hybrid racers as "simply sensational" and admits that they have performance that no vehicle using gas-alone could match.
The upshot is that, while an electrified 911 certainly isn't being counted out, would-be buyers shouldn't expect to find out in their local Porsche dealership any time soon. Arguably that befits what has become a minority seller in the automaker's line-up: the 911 may be the car Porsche is most frequently associated with, but when it comes to sales it's nowhere near the leader of the range. Instead, it's SUVs like the Macan and Cayenne that are keeping things buoyant.
Even if the 911 is cautious at embracing the future, that doesn't mean a two-door Porsche electric supercar will be slow in coming. The automaker is collaborating with Volkswagen Group stablemates Lamborghini and Audi on what's been described as SPE, or "Supercar Platform Electric," a new architecture for a high-performance EV. That's not expected to bear fruit until 2021 though, given the sort of timescales the 911 is familiar with, it's practically tomorrow.
MORE Porsche