Porsche boosts Taycan production, mulls hybrid loaners, as reservations wow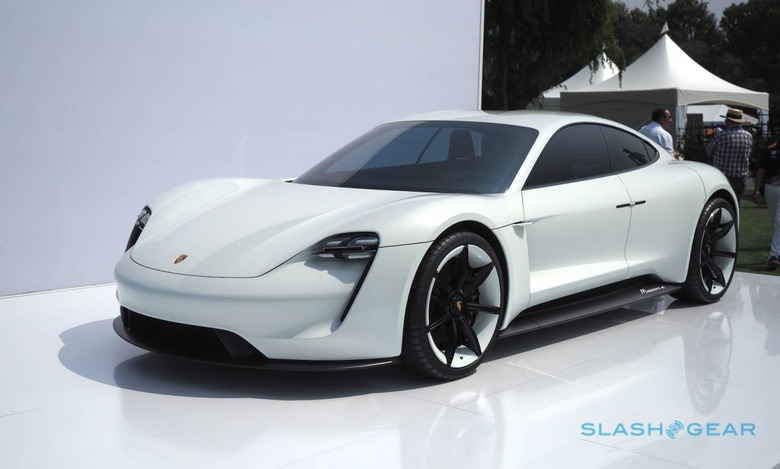 Porsche will increase its production of the upcoming Taycan all-electric sports sedan, after early reservations for the EV blew through the automaker's predictions. Production version of the Porsche Mission E concept, the Taycan was officially named back in mid-2018; however, plenty of details are still a mystery.
For a start, Porsche hasn't even revealed what the final design of the production Taycan will be. All we currently have to go on – and all the automaker has been bringing to motor shows – is the Mission E concept car.
Two synchronous electric motors will be used, with more than 600 horsepower. Porsche has said that should cut the 0-60 mph time to under 3.5 seconds, but hasn't given a specific figure. Nor do we know top speed for the car.
Arguably the figure we're most curious about, though, is range. Porsche has said before that more than 310 miles of driving should be possible on a full charge, though that's on the European NEDC cycle. That's more optimistic than the US' EPA tests, so we're expecting something in the mid-200s on that cycle.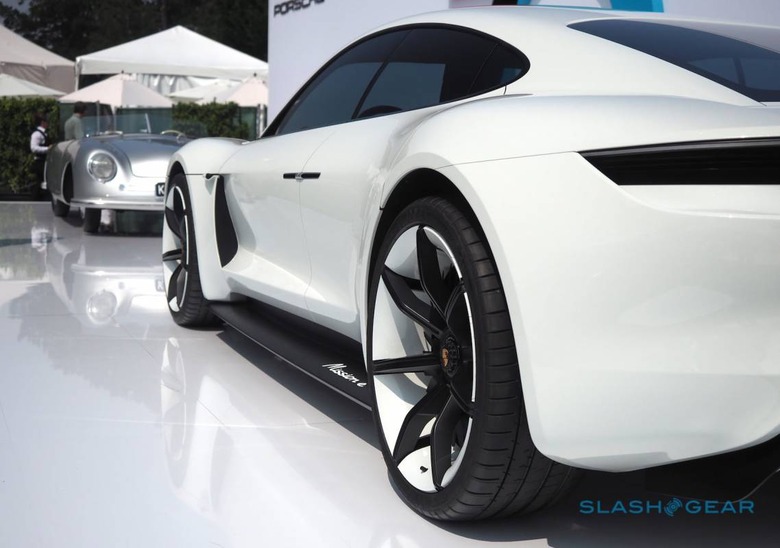 Even without those key details, however, Porsche has been inundated with would-be buyers. The automaker is already taking reservations, even though the Taycan won't make its official debut until September 2019. In Europe, that requires a 2,500 euro ($2,800) deposit.
More than 20,000 people worldwide have placed reservations to show "serious interest" in buying the Taycan, Porsche has confirmed. That's led to the company increasing its production plans to meet that initial demand.
"The overwhelming interest in the Taycan shows us that our customers and fans are just as excited about the first Porsche electric athlete as we are – and we've therefore increased our production capacities," Detlev von Platen, Member of the Executive Board for Sales and Marketing at Porsche AG, said of the decision. "The Taycan will be the most sporty and most technically advanced vehicle in its segment – a true Porsche."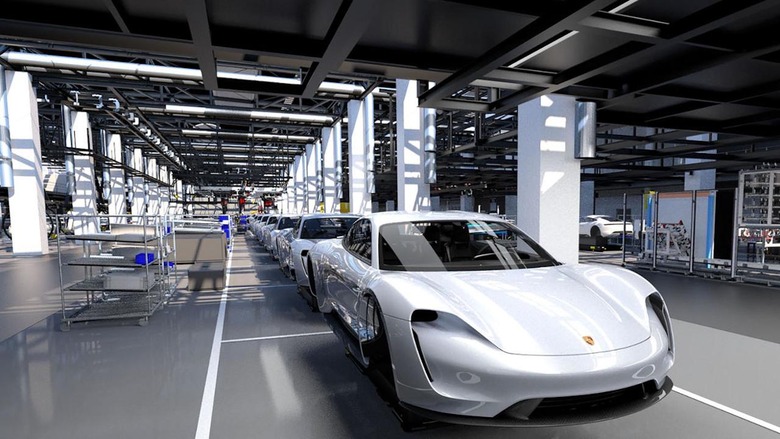 Even with that increase in production, there's still the possibility that Porsche will encounter some delays in delivering all the orders it receives. The company is considering some strategies to keep buyers happy while they wait, in fact, according to CEO Oliver Blume. That could include the loan of a different car.
"If there are waiting times, we might take the opportunity to gently introduce customers to the Taycan; so for example, we could make a Panamera plug-in hybrid temporarily available to customers before they receive a Taycan," he explained. "But right now we're awaiting the start of production before we talk about specific delivery times."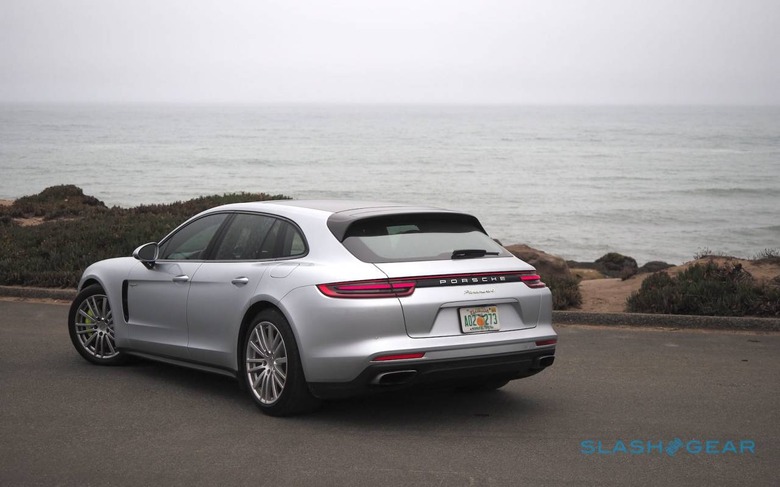 Porsche plans to offer two sizes of battery with the Taycan, though initially it will only be selling the larger version. The smaller, entry-level car "will start at under 100,000 euro" ($113k) according to Blume. Pricing for the longer-range version has not been confirmed, nor specifications of each model. Porsche says it will be building the cars to order, not simplifying production by making a single specification.
While Porsche isn't unfamiliar with its new cars building lengthy wait-lists in advance of sales, Taycan interest has been a level above. The 20,000 reservations "is a significantly higher figure than we expected," Blume confirmed, explaining that "we usually only see ordering peaks after the first driving reports are available, when the vehicle is presented, and when customers have been able to sit in the car in real life."