PlayStation 4: Here's where to start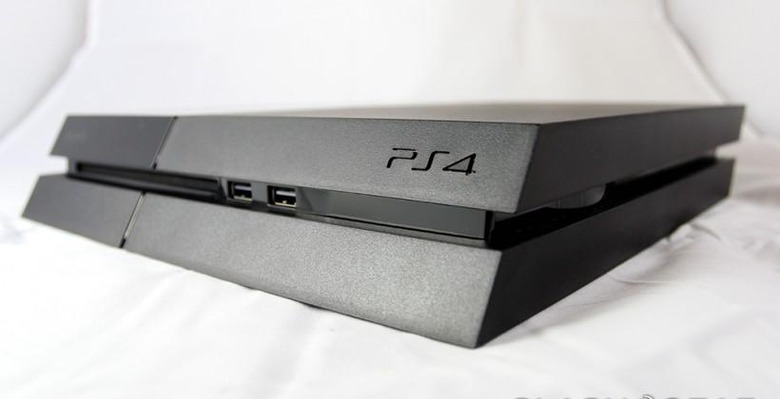 The Sony PlayStation 4 is a machine on which you can depend to deliver one whole heck of a lot of entertainment right out of the box, even if you've not purchased a single game. Classic full-powered first-person shooters like Blacklight: Retribution and games you'll recognize the characters from, like DC Universe Online – there's more than your average number of freebies to be fiddled with. But where should you begin?
Right out of the box you'll have to download a Day One update that'll take a few minutes to load. While you're loading this, you might want to consider tossing a few bucks down on the PS4 Camera if you've not already gotten one as a present with your holiday haul.
If you happen to have gotten the PlayStation 4 Camera with the PS4, you're in for a real treat. Even though you do not need the PS4 Camera for the PS4 to function, Sony has created an app which will make you wonder how you ever got along without it when you've got it. This app is called PlayRoom, and it's completely free.
PlayRoom provides several awesome demonstrations of the capabilities of the PS4 Camera, each of them displaying the view the camera has of you in your living room. Showing you in full view on your television screen, you'll see a single robot flying around your head – this robot can be slapped, tapped, tickled, and punched by you in this virtual realm.
There's a similar setup in which you've got a whole gaggle of robots that run around your floor. They can be kicked and slapped as well. This environment is expanded upon with Toy Maker, one that works with your smartphone – cool stuff!
From there you'll want to download apps such as Hulu Plus, Amazon Instant, or Netflix, whichever you're into, each of them free to use so long as you've already got a subscription outside the console. This is in stark contrast with the Xbox One which requires a separate monthly cost to use essentially any video app – here on the PS4 it's "free".
One of the biggest draws you'll find with the video universe for the PS4 is through Twitch and UStream. You'll be able to livestream your gameplay through these services right out of the box with the PS4, as well as watch all the gaming action you want immediately. This is a really awesome way to see what each new game is about with real-deal live gameplay as large as it'd be if you were playing it yourself on your own TV.
There is an ever-growing collection of free titles available in the shop for the PS4, one example being Blacklight: Retribution (as mentioned above). There's also the slightly more sci-fi friendly shooter/swordplay game called Warframe.
As it's entirely free to play offline and online, we reccomend giving Warframe a go from the get-go. The same goes for DC Universe Online, a game with a bit less diversity in the hack-and-slash department, but a whole lot of pop-culture comic-book friendliness for DC Comics-lover in you.
From there you'll want to consider jumping in on your first big game purchase. One of the first titles to be offered to the PS4 public as a demo is the PS4-exclusive title Killzone Shadow Fall. While we've done a full Killzone Shadow Fall Review, you'll also want to check the game out for yourself in demo mode – it's an excellent proof-of-concept for the PS4's DualShock 4 controller's touchpad abilities on top of being a rather radical game in and of itself – have a peek:
If you're one of the few users checking this rundown out before getting your hands on the PS4 itself, you may also want to have a look at SlashGear's full PlayStation 4 Review. We've got so much coverage of this beast you'll want to chew your DualShock 3 apart before you've finished!
For those of you out there that've begun rolling with the PS4 here in the present, head down to the comments on this article and let us know what you've been doing so far!