OPPO Rolls Up Q3 Best-Selling Phone List After Apple, Samsung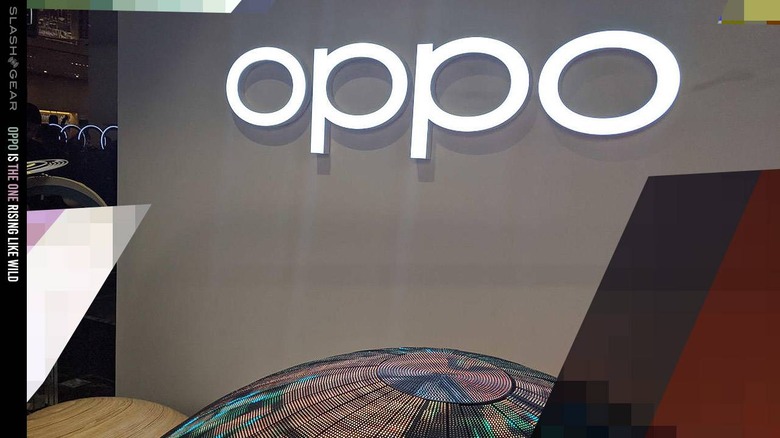 The top-selling phones for the third quarter of the year, 2019, includes a short list of top brands. A couple of these brands you'll expect – Apple and Samsung have been the biggest smartphone brands for unit sales for quite a few years. But after Apple's iPhone XR, and a couple of Samsung Galaxy A models, the brand up next is one about which you might not've heard a whole lot: OPPO!
The devices in first, second, and third for model sales worldwide in the third quarter of 2019 are the iPhone XR, Samsung Galaxy A10, and Samsung Galaxy A50. According to Counterpoint's global smartphone sales market tracker, the iPhone XR has been the top-selling smartphone model globally, every single quarter, since Q4 2018.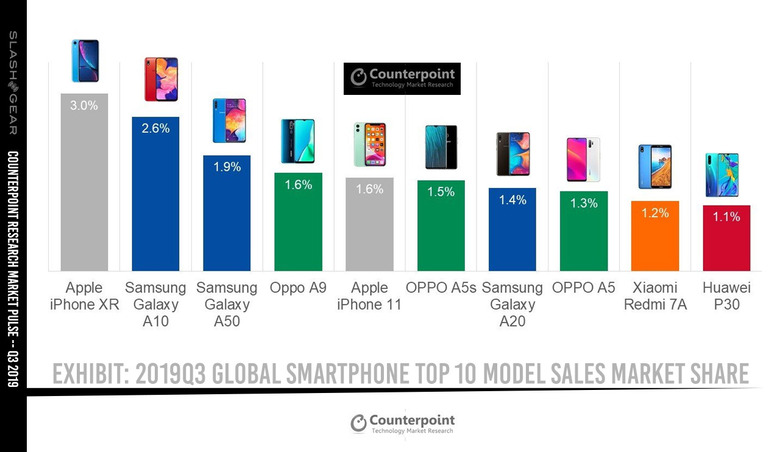 The OPPO A9 is in 4th, then Apple's iPhone 11, then the OPPO A5s, Samsung Galaxy A20, then OPPO A5. You'll get all the way to 8th place before you see a different company – at which point you'll find Xiaomi with the Redmi 7A, then in 10th place is the Huawei P30. Given Huawei's success over the past couple of years, one can see how dominance isn't completely dependent on individual model sales. Huawei's marketshare overall (according to Strategy Analytics) is 18.2%, second only to Samsung, who rolls at 21.3%.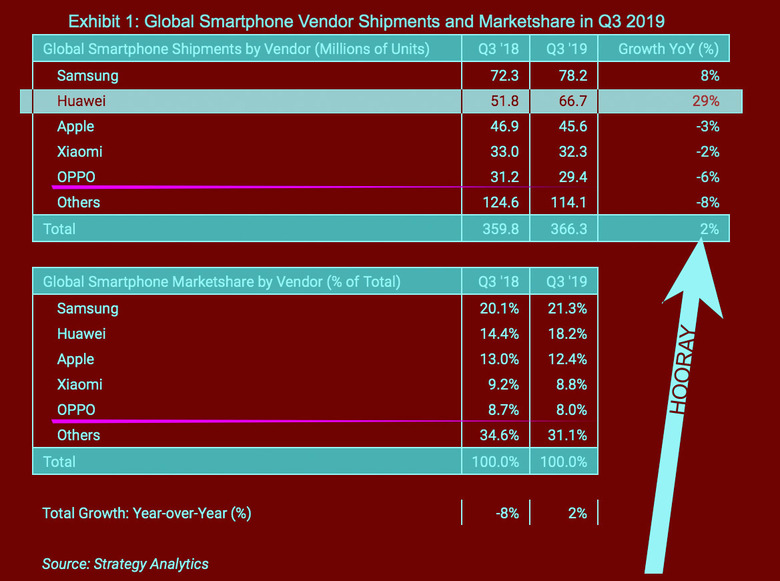 A key factor in the appearance (or lack thereof) of certain models on the top 10 list may have a bit to do with available access to either iOS (obvious) or GMS (slightly less obvious). GMS is Google Mobile Services, that to which Huawei might not have access to in the future.
Per the report from Counterpoint Research analyst Varun Mishra, "[Huawei P30] also comes with Google Mobile Services, which makes it relevant for users outside China as well. However, going forward, in the absence of GMS, Huawei devices might slip out of the top 10 models."
OPPO revealed a beastly new pair of phones this week to lead the way into 2020. If you'd like to know more about OPPO, you might want to start with an OPPO-made brand called RealMe. All of these are under the BBK Electronics umbrella – get to know BBK!