BBK Group May Soon Beat Apple And Samsung, But How?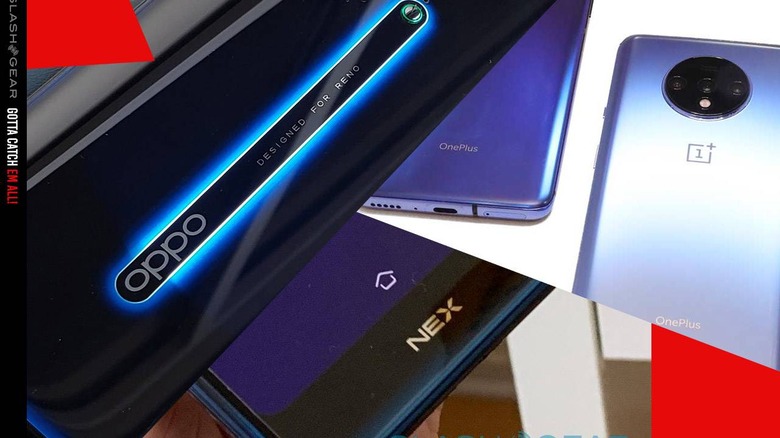 There's a company by the name BBK Group that you should get to know, if you don't know already. Where Apple made their mark in the smartphone world with a single brand, iPhone, BBK Group (aka BBK Electronics Corporation, or BBK) went completely the opposite direction, creating not only a wide variety of different smartphone models, but running a set of different smartphone companies that, to the average consumer, look like completely separate entities. If one combines the various brands owned by BBK into a single count, they ship more phones than any other single brand.
According to Counterpoint Research, Samsung currently has 20.6% of the global smartphone shipments for the third quarter of the year 2019. That's very similar to the share suggested by Strategy Analytics for this same period – they suggest Samsung has 21.3% of the global smartphone shipments for the quarter.
Counterpoint Research says Huawei has 17.6% of the market, and Apple has 11.8%. Strategy Analytics suggests Huawei has 18.2% of the market, and Apple has 12.4%. Moving down the list we see the brand Oppo in fourth place with 8.6% of global smartphone shipments for Q3, 2019. Oppo is one of the several brands that are owned by BBK.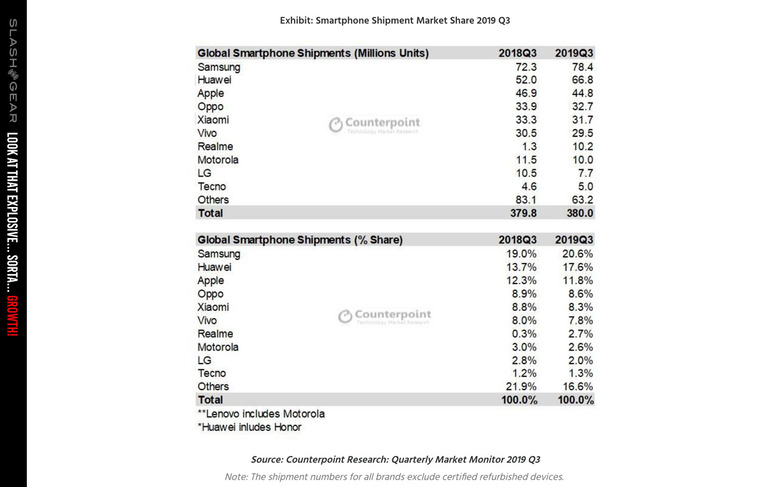 "BBK Group (OPPO, Vivo, Realme, and OnePlus) is close to becoming the largest smartphone manufacturer globally, accounting for over 20% of the global smartphone market and three of its brands in the top 10," said Shobhit Srivastava, Research Analyst at Counterpoint Research.
If we combine the shipment share percentages, BBK gets approximately 19.1% of the market – and that does not include the other brands under the BBK umbrella. These three brands shipped approximately 72.4-million units in the third quarter of 2019, beating Apple (44.8), and Huawei (66.8), and getting rather close to Samsung (78.4).
It's only a matter of time, right? Unless something wild happens and the brands need to all start operating in the same local markets – but we shall see!