You should know about Realme, even if you don't know OPPO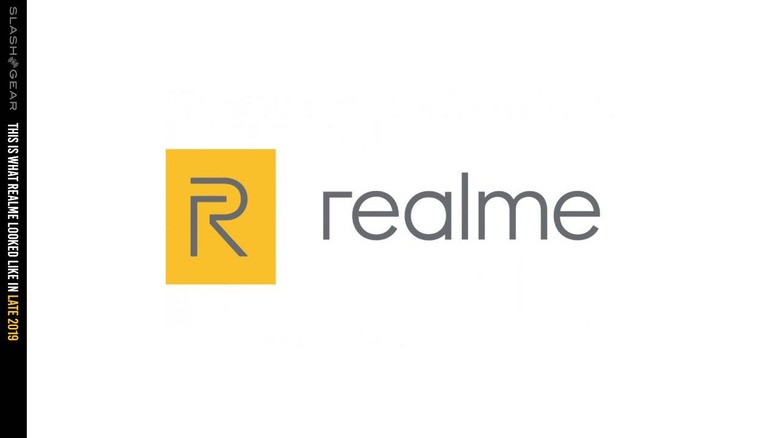 In the year 2010, the brand OPPO created a sub-brand of smartphones called OPPO Real. In the year 2018, the brand was spun off into its own separate brand Realme – still under the China-based multinational firm BBK Electronics, just like OPPO. Realme was established as an "independent brand" by former OPPO overseas business department head and vice president of OPPO, Sky Li.
The brand was established on May 4, 2018, but there was a bit of a transition point between "realme" as it's own brand and "realme" without the very obvious OPPO tie. If you look at the Realme 1, for example, you'll see the "realme" brand at the back, just above the center of the phone, while the OPPO brand is centered near the bottom.
After establishing the brand officially, but before holding any major press conference for any new product on their own, Realme launched a sizeable collection of products in a relatively short amount of time. From May 15, 2008, to May 15, 2019, Realme launched Realme 1, 2, 2 Pro, C1, C2, U1, 3, and 3 Pro.
May 15, 2019 was the first official Realme press conference the company held in Beijing, China, where they launched the Realme X collection. This was the company's official sign of entry into the Chinese market, where previous phones were focused primarily in India to face off directly against the Xiaomi-launched brand Redmi.
As Realme, as of press time for this article, Realme launched Realme X, X Master Edition, 3i, 5, 5 Pro, XT, and the newest Realme X2 Pro* before the end of 2019.
Counterpoint Research released a Q2 2019 Smartphone Shipment Market Share analysis which counted Realme as an independent brand from the time Realme spent under OPPO (since May 2018). As such, said tracking showed shipments from the brand Realme (independent of OPPO) as growing 848% from Q2 2018 to Q2 2019.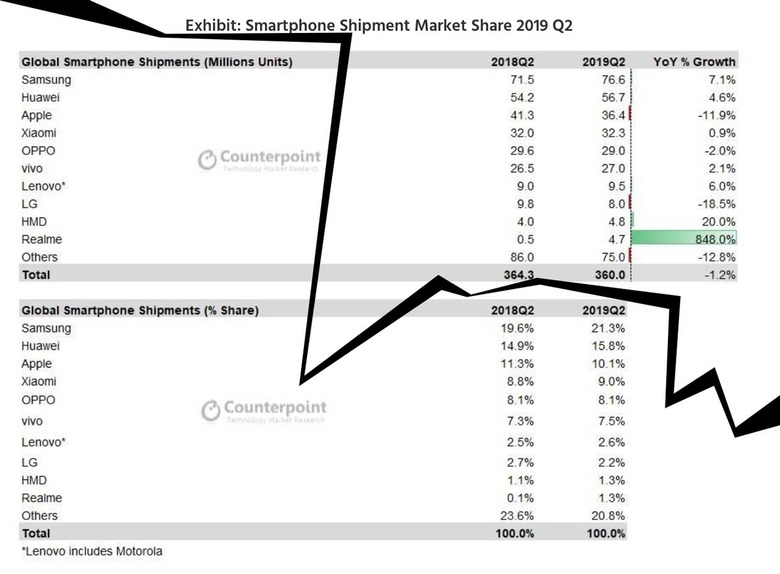 Counterpoint went on to show that Realme smartphone shipments went from 1% of the total in worldwide smartphone shipments in Q2 2019, to 3% in Q3. They shipped 5-million phones in Q2, 2019, and in Q3, they shipped 10.2-million phones. As of press time for this article, smartphone unit shipments tracked by Counterpoint Research put Realme at number 7 overall.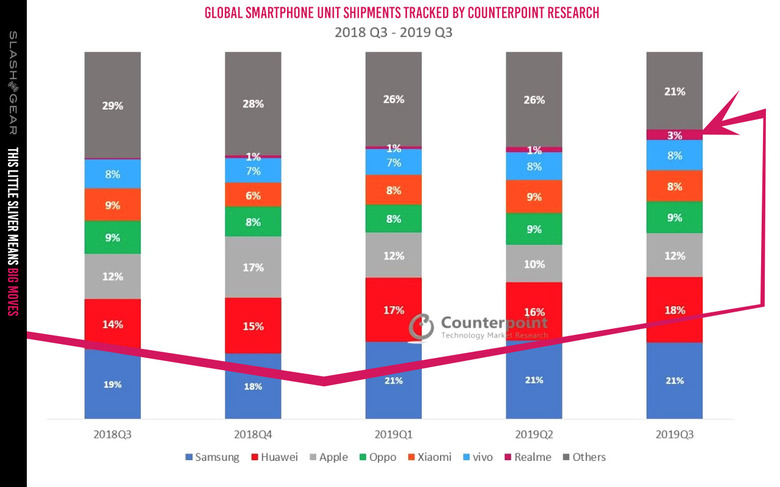 Realme makes interesting phones – made to take on the high end of the midrange, or the lower end of the high range – whatever you'd like to call it. The global shipments top spot previously held by LG, then Motorola (then combined with Lenovo), now belongs to Realme. This should be an interesting brand to watch as they grow – and you can bet SlashGear will keep an eye on them as they rocket upward.
Take a peek at our Realme coverage in our realme tag portal and stick around for our first big Realme review*. Or just drop in on our OPPO tag portal for a slightly different angle on a very similar story. SIDENOTE: *We've got the Realme X2 Pro on our review bench right this minute, and will be publishing a review very soon – stick around SlashGear's main news feed to see the results!