OnePlus 6 Review: It's pretty darn good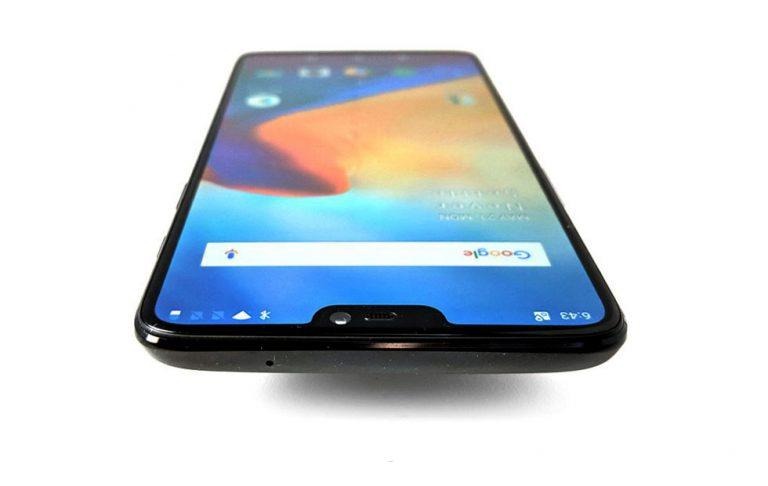 The OnePlus 6 is a device worth taking a peek at if you're in the market for a new phone. This is a handset that is at once a high-performer, low cost, and highly capable. It has an abundance of options and it's very good at what it's meant to do. For the average smartphone buyer in 2018, OnePlus 6 might just be the hottest ticket in town – right this minute, anyway.
Display
The most important part of any modern smartphone is its display. The OnePlus 6 decided to jump on the whole "full-screen plus notch" bandwagon this year and, disregarding any negative feelings I might have about running with trends, they've done a pretty gosh-darned good job with this panel. Aside from the most extreme angles, color accuracy stays on-point, and sharpness is right about where it should be.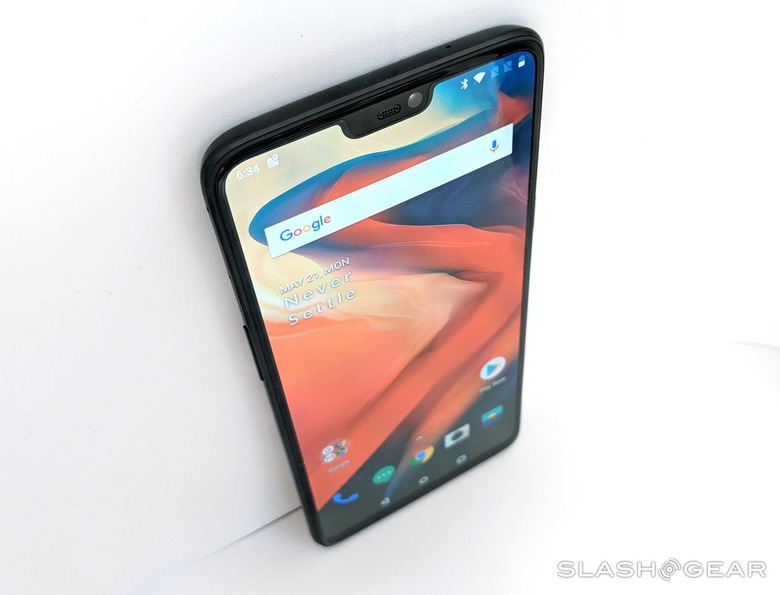 I say "right about" because this device is a hold-out from past generations where 1080p was the norm for a high-end smartphone. Now it's 2K resolution that's par for the course for devices like the Samsung Galaxy S9 and Essential Phone PH-1 and LG G7 and Razer Phone, but not the OnePlus 6. Instead, OnePlus opted to keep rolling with 1080p.
OnePlus once again decided to stick with a 1080p display here – HD+ in this case. Even though 2K resolution is becoming more commonplace amongst the highest-priced phones on the market, the OnePlus 6's resolution isn't all that different from its most direct competition. Compared to Apple's current collection of iPhones, OnePlus 6's display resolution sits right between iPhone 8 and iPhone X.
It might seem like OnePlus isn't keeping up with devices like Samsung Galaxy S9 and LG G7 for display resolution. But without a 2K phone to compare to directly, I've completely forgotten that I'd previously been using a far more pixel-dense smartphone. In practice, for me, it doesn't seem to really matter.
Below you'll see the OnePlus 6 and a Google Pixel 2 XL right next to one-another. Pixel 2 XL has a 6-inch display with 1440 x 2880 pixels for a 538PPI pixel density. OnePlus 6 has a 6.28-inch display with 1080 x 2280 pixels for a 402PPI pixel density.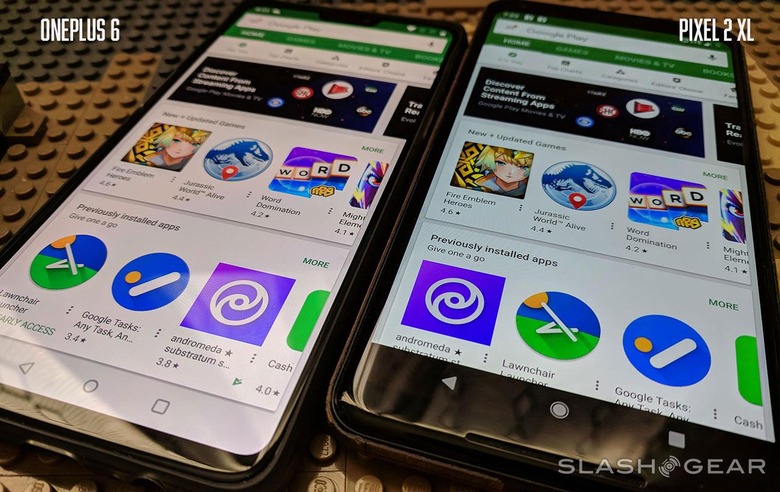 On the positive side of this situation, any time you have a lesser-display in play on a smartphone, you've got less demand on your battery. OnePlus 6 lasts longer here than it would if OnePlus decided to use the same display technology with a much more pixel-dense panel.
Above and below you'll see photos of the OnePlus 6 review unit we've used for testing. The display is shown from several different angles, most of these indoors. Also included are a few photos of cases and such – you can also see more in our OnePlus 6 buyers guide. There you'll find cases, too.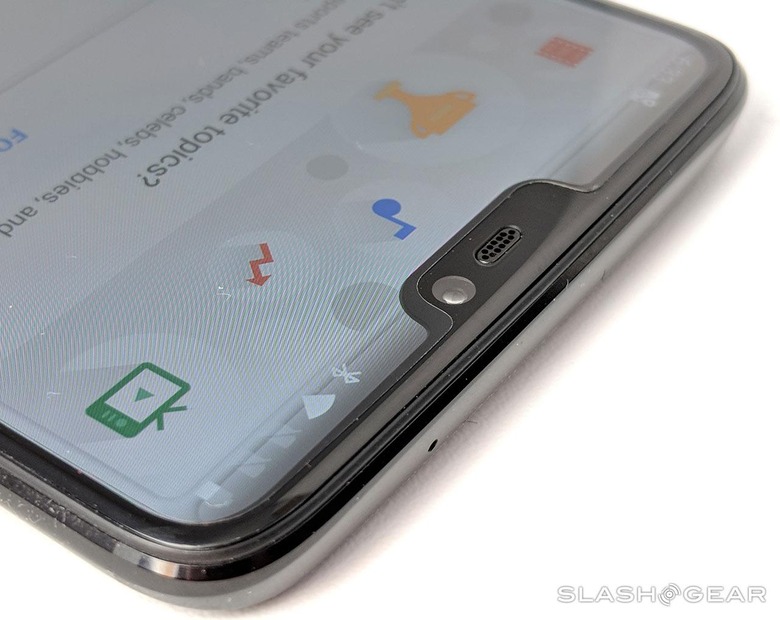 Above you'll see the device with its screen protector on. The OnePlus 6 comes with a screen-protecting transparent layer pre-installed. You can opt to keep this protector on, as it's meant to stay on to protect the glass, but the I've taken it off for most other photos in this review.
Hardware Build
The OnePlus 6 feels like a premium smartphone, what with its fully glass front and back and metal rim. I've got the black version here for review – all glass front and back – and I've not gone out and used the phone without a case but for a moment after first opening its box. We've seen some stress testing done to the device to suggest it's pretty hardcore – but why take the chance?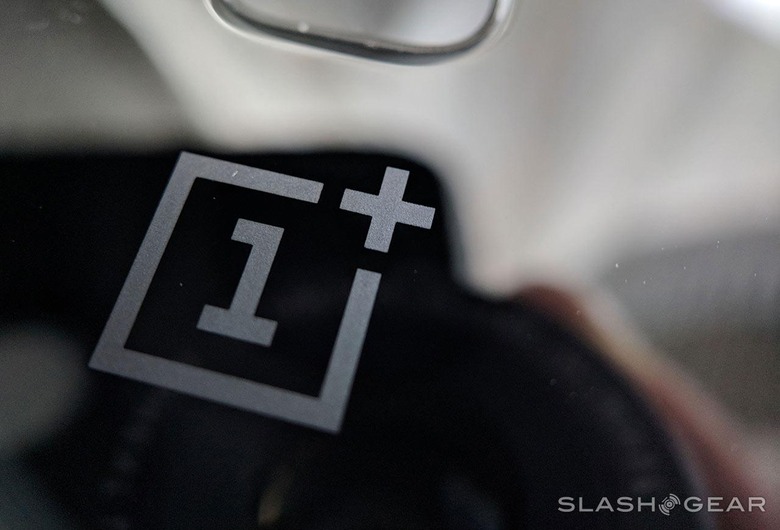 I take for granted at this point that every smartphone I review will adhere to a high standard for hardware construction. OnePlus is no exception to the rule. This is a top-tier smartphone in every respect – even in the switch.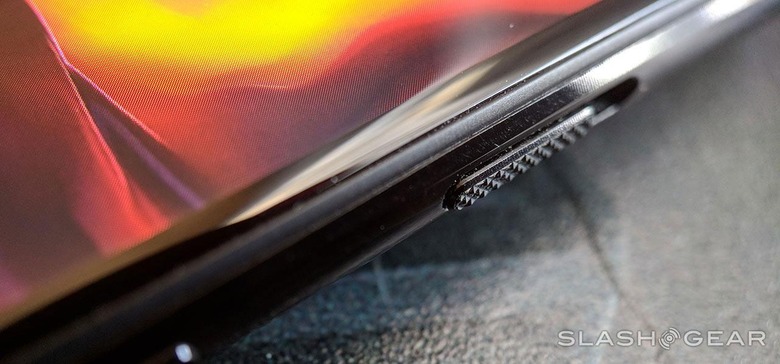 There's a switch on the side of this smartphone that, by default, switches between notification types. There's multiple clicks at which this switch can be switched to, one each for silent, sound, and vibration-only. This switch would be the first place I'd look to find less-than-perfect industrial design, but OnePlus seems to have done a solid job. There's been no perceivable mis-alignment or loosening of this switch in the several weeks I've had the phone for review.
Oxygen OS over Android
At launch, the OnePlus 6 runs Android Oreo with its own newest version of Oxygen OS over the top. Although Android P will have native support for phones with notched displays, for now OnePlus relies on Oxygen OS to make sure notifications and icons don't get covered up accidentally. This operating system over Android also allows us access to the OnePlus community and a variety of customization options.
We've got the ability to move the home row of navigation buttons off the screen automatically. There's a button that allows you to make the home row stick. You can set shortcuts for different kinds of taps and presses for all home row navigation buttons; the user can double-tap the display to wake. Users can draw ll with two fingers to play or pause music, or draw arrows to move between tracks – helpful whilst in the car, needing to keep one's eyes on the road. Users can draw an O, V, or S for other actions as well. This phone has Flip to Mute as well as Three-finger snapshot.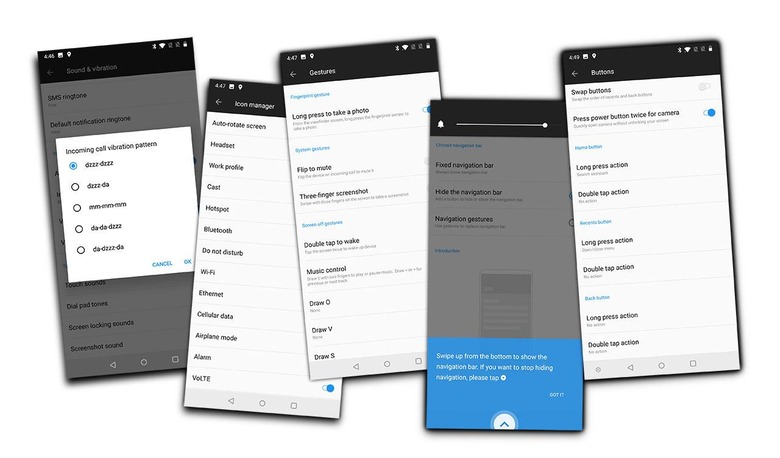 You can turn on the option to long-press the fingerprint scanner to take a photo from the home screen. As mentioned above, there's a switch at the side of this phone to switch between notification sounds, mute, and vibrate. The camera up front allows face-unlock – and it works OK. It's not perfect, and I wouldn't rely on it for security on its own, but it's certainly OK.
I have no complaints about Oxygen OS. It's really the only OS I've used with Android any time recently – other than Pixel – that didn't get in the way of what I did with my phone on an average day. OnePlus deserves props for the optimizations they've done with this version of Oxygen OS and this hardware, too – it's very responsive and very quick.
Camera
Photos on the OnePlus 6 have significantly improved over the OnePlus 5T, but not because of the hardware. The OnePlus 6's camera hardware is almost identical to that of the OnePlus 5T. Slightly larger pixels on the 16MP lens means slightly less grainy photos in the end – this new sensor also brings on a couple new abilities.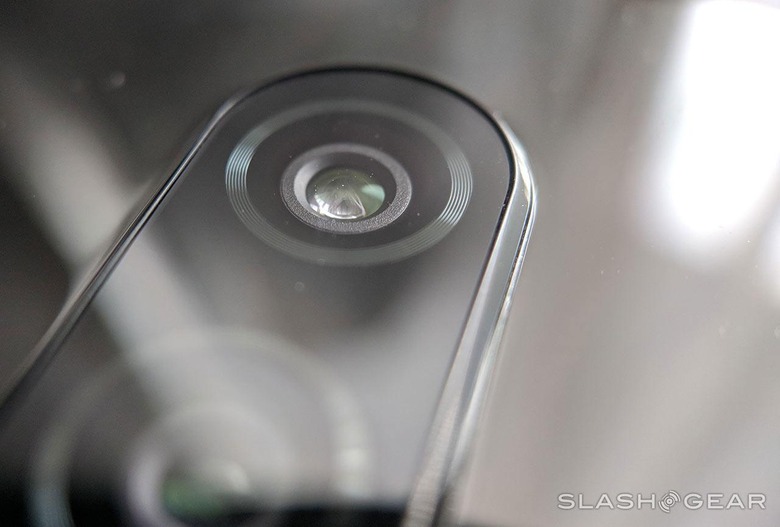 OnePlus 5T
• 16MP Sony IMX 398 sensor 1.12 µm pixel size f/1.7 aperture lens
• 20MP Sony IMX 376K sensor 1.0 µm pixel size f/1.7 aperture lens
OnePlus 6
• 16MP Sony IMX 519 sensor 1.22 µm pixel size f/1.7 aperture lens
• 20MP Sony IMX 376K sensor 1.0 µm pixel size f/1.7 aperture lens
Between the 5T and the 6 we've gained the ability to capture 720p video at 480fps where before we'd only had 30 and 120fps. This new camera allows 1080p in 240fps, and 2160p at 60fps. This camera also has Optical Image Stabilization where the 5T did not.

It's not just hardware tweaks, mind, with the camera software taking a big step forward in everyday usability. Here I find it significantly more intuitive to take any sort of photo I want. Especially when it comes to manual controls, the OnePlus 6 excels above its predecessors. Of course, if we brought the camera software from the OnePlus 6 to the 5T, maybe we'd have a real battle on our hands.
If I had to put them all in order, I'd be pretty certain the camera on the OnePlus 6 wouldn't quite add up to the Galaxy S9 Plus, or the Pixel 2. But it's close – and more than close enough for what this smartphone costs.
Have a peek at the media samples presented above and below and remember – this isn't the end. As it is with all smartphone reviews here on SlashGear, as long as we've got the device, the review continues. If you have any requests for additional photos, videos, or any other feature test, review style, let us know!
For additional insight into the camera's abilities, have a peek at our OnePlus 6: first photos and videos.
Battery Life
Inside the OnePlus 6 is a 3,300mAh battery – seemingly just the right size to keep hardware relatively thin while still keeping all-day up-time. I've used the device the same amount as I used the OnePlus 5T and found battery life to be well within a margin of error for similar performance. That means a full 16 hours of charge (or more) after charging overnight.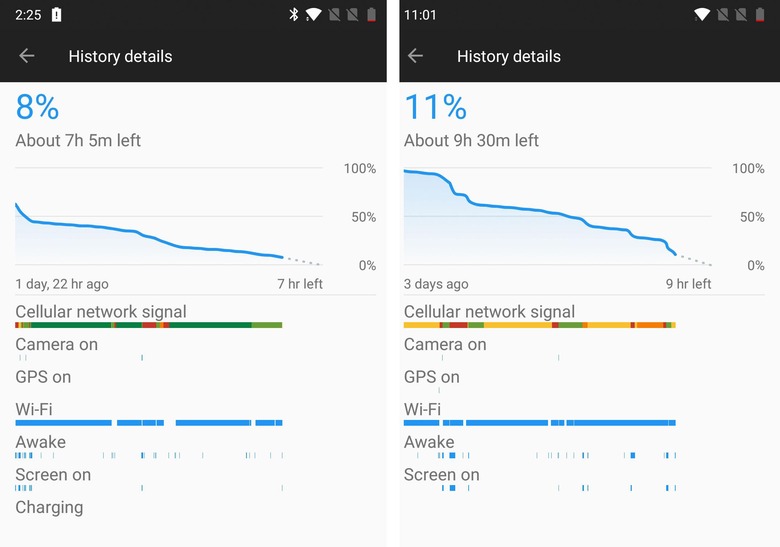 Just as OnePlus suggests, the charger that comes with the phone is exceedingly fast to charge, too. Using technology similar to that of other devices – but not exactly the same – this device charges up quick. Within 30 minutes I can get over half a battery full with this device – that's slick, especially in a jam.
It's unfortunate that OnePlus decided against wireless charging with the OnePlus 6. Including wireless charging would've really set the handset aside as a competitor against the big-name brands like Apple and Samsung. OnePlus seemed excited about keeping the headphone jack while others had said convenience removed. It feels like an oversight not to include wireless charging, especially when the device now has a glass backside.
Wrap-up
The OnePlus 6 is the best of the series thus far – as it should be. It's different than its predecessors, though – it's not so much part of the OnePlus lineage as it is a breaking out of sorts. With the OnePlus 6, the company isn't pretending it's not attempting to compete with the biggest brands in the business – especially Apple.
SEE ALSO: OnePlus 6 – 10 ways it's different from the rest
This is no iPhone X, but for the most basic functions and uses of a smartphone today – it might as well be. OnePlus 6 has a glass and metal exterior, has a mostly-display frontside (with the notch design), and it's able to run all the most popular apps in the world. That's all most people seem to want – that and a halfway decent camera. OnePlus 6 has just such a camera, too.
The OnePlus 6 is a highly decent phone – so decent, I recommend you consider buying one. The OnePlus 6 with 64GB internal storage and 6GB RAM, factory unlocked and in Mirror Black will cost you right around $530 USD. There's a 128GB/8GB edition for closer to $580, and a 256GB/8GB version for right around $630, depending on where you find one to buy, if you're able to find one to buy.
There's also a "Silk White" version, and another version with a sort of matte finish white glass back. The white version only comes in the middle-tier – meaning you'll have 8GB and 128GB for RAM and internal storage, with a $580 price tag.