The following is a OnePlus 6 Review Companion – this is the article you read after you've seen some opinions on the phone. This is a rundown of 10 items of interest for the OnePlus 6 buyer – just before buy, once you've bought, and once you've got the device in-hand. This device appears first online in less than 24 hours after this article is first set to go live on SlashGear.
1. Prices and Release
You'll find the smartphone available in several different colors and with different amounts of RAM and internal storage within 15 hours of this article going live. You'll be selecting between Mirror Black, Midnight Black, and Silk White. The version we've got here for review is a Mirror Black, which means it's got a full reinforced glass back.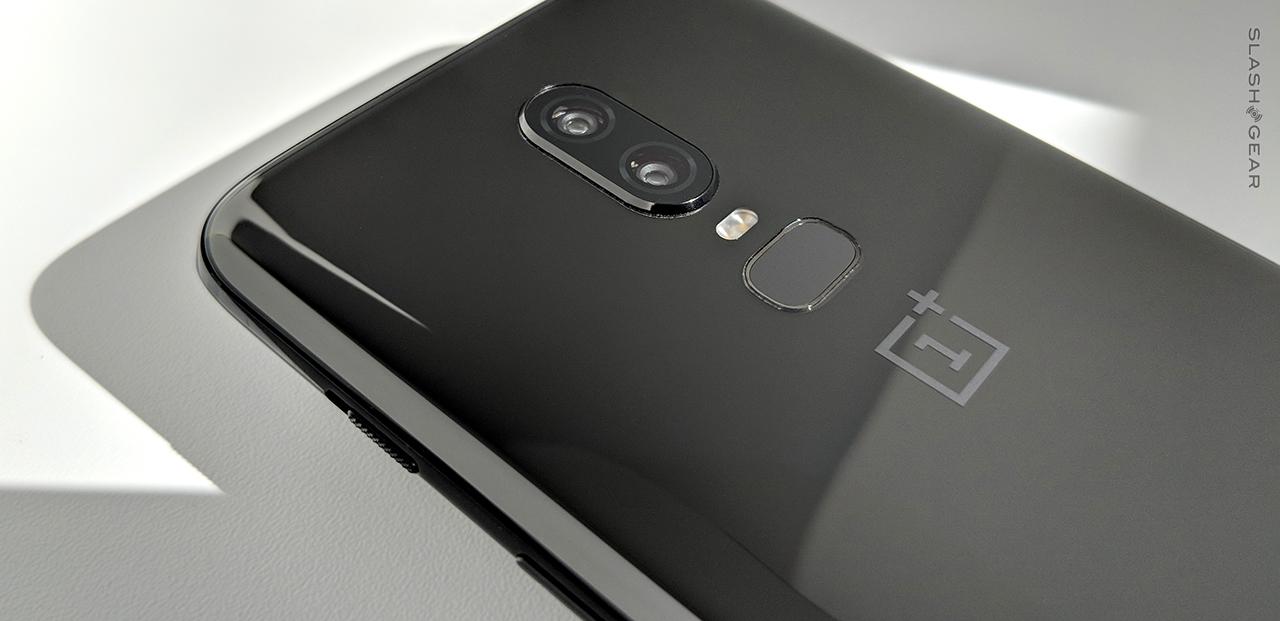 The most expensive device is the Midnight Black OnePlus 6 with 8GB RAM and 256GZB internal storage for $629. The least expensive model is a Mirror Black version with 6GB RAM and 64GB internal storage for $529. The version you buy will depend largely on your own needs – I can tell you that based on the way I use a smartphone, one of the mid-range OnePlus 6 models is probably the best value: That's $579 for 8GB RAM and 128GB internal storage in any of the three first-wave colors.
2. Glass Prints
Because the version of the OnePlus 6 we have has a full glass back, it's a fingerprint magnet. Like all glass. For this reason alone it's smart to look into cases – but you're in luck! Every OnePlus 6 comes with a rubbery clear case in the box. It's not made to protect the phone from being thrown from a train, but it is good enough to protect the phone's backside from scratches.
3. OnePlus-made cases
Additional cases are offered by OnePlus – five rather nifty cases, as it were. The wood bumper case looks cool, but its made of mostly plastic, so I'd avoid it. The most comfortable case to my hand is the Silicone Protective Case – unfortunately I've got a RED version, which is closer to ELECTRIC ORANGE than to a true red to my eyes. It's closer to RED than last year's red case, and getting closer!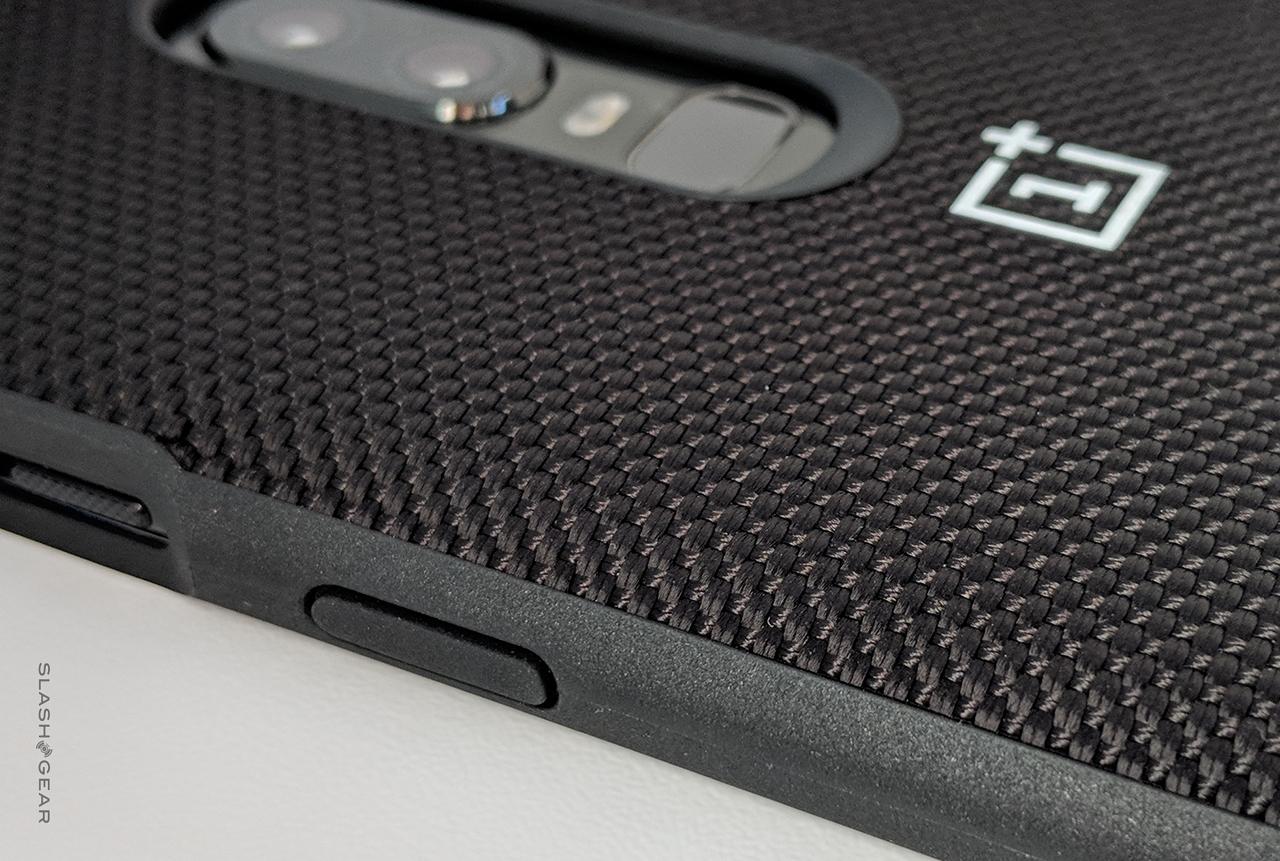 The most unique case is the Nylon Bumper Case (as shown above). This case is also the thickest of the cases, and the only one of the bunch to use a fabric. It feels nice, but we'll wait to pass judgement until we've used it for a few months and it's worn out a bit.
Both the Sandstone and the Karbon cases are just as fine a quality as they've been the last several years. If you've purchased a case made with either of these materials from OnePlus before, and you've been satisfied, I recommend sticking with what works for you.
4. Internal Storage
I've got a 128GB version of this device here in front of me. Right as I begin to download app updates for the apps already on the phone, and without downloading any data of my own, this device has approximately 2% of its storage space used, largely by apps and "other" items. This means that of 128GB internal storage, I've got 116GB available to use right out the gate.
It's likely that the same amount – or a very similar amount – will be available to you when you start up your OnePlus 6 for the first time. Plan accordingly – especially considering the lack of a microSD card slot for any sort of local data storage expansion.
5. Hide the Bars
We've already spoken about hiding the notch – well before the device was even revealed in full. Also in the mix – and something you'll want to consider immediately – is the ability to hide the navigation bar. To get to these options, head to Settings – Buttons – Navigation bar & gestures.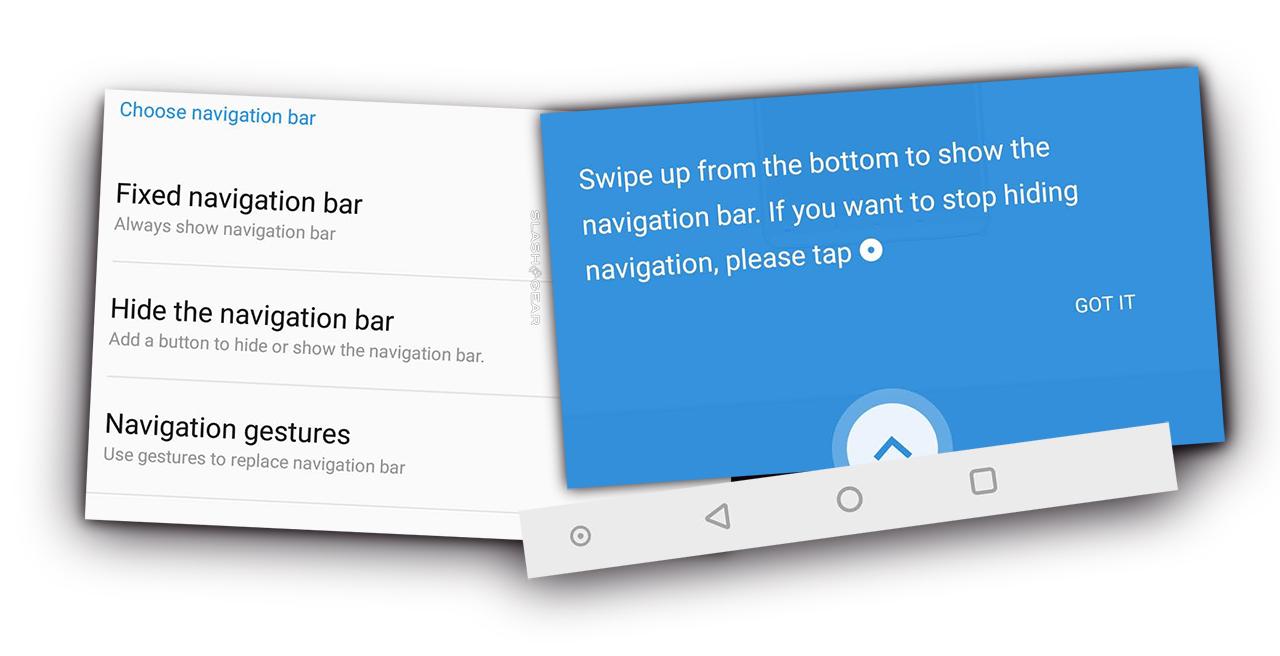 6. Activate your Buttons
There's a whole lot you can do with the buttons on the OnePlus 6. This isn't exactly new to OnePlus, but it might be new to users of other brands of devices. Here you can make your buttons open menus, open Google Assistant, flip through apps, and all sorts of odd stuff. To get to this set of options, head to Settings – Buttons.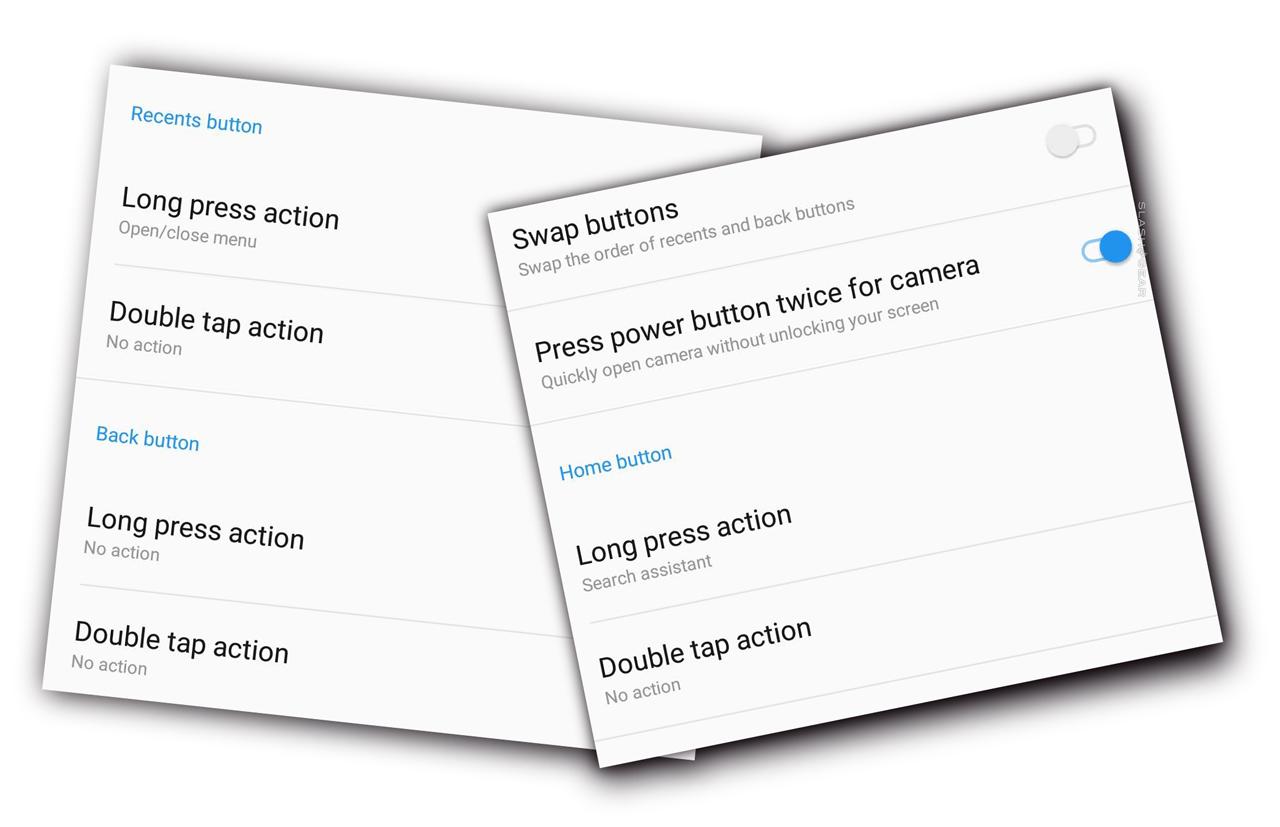 7. Camera Options
The built-in camera app has a set of options that are semi-hidden, sorta, kinda. In this menu you'll be able to decide on storing location data, toggling the shutter sound, Quick Capture, and adding (or removing) a OnePlus watermark to or from your photos. To get here, head to Camera – swipe up – tap cog icon in upper-right.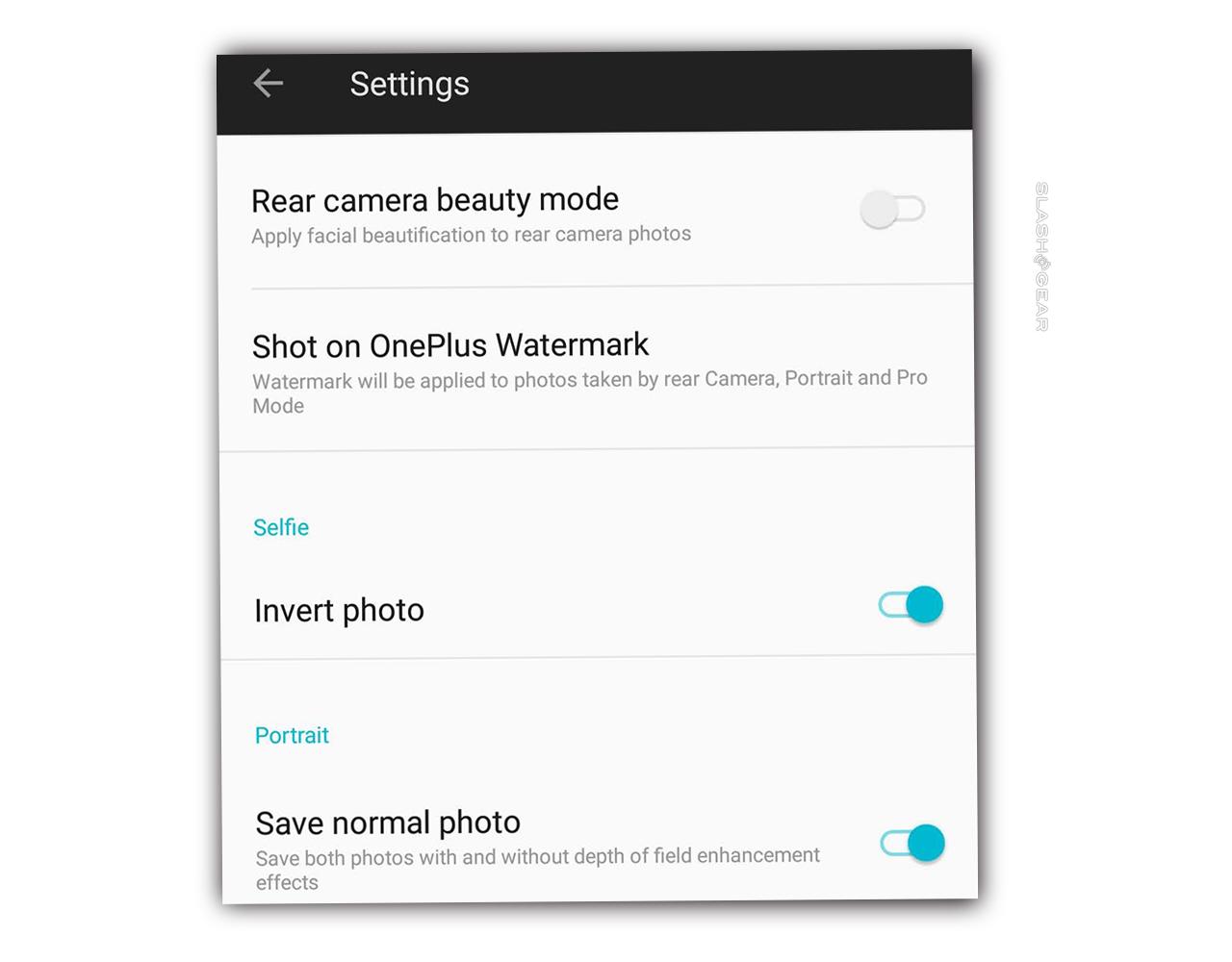 8. Modify Gestures
There's a whole lotta gestures going on here, especially now that there's no frontside home button. The gestures I toggled included the following:
• Long press to take photo
• Flip to Mute
• Double tap to wake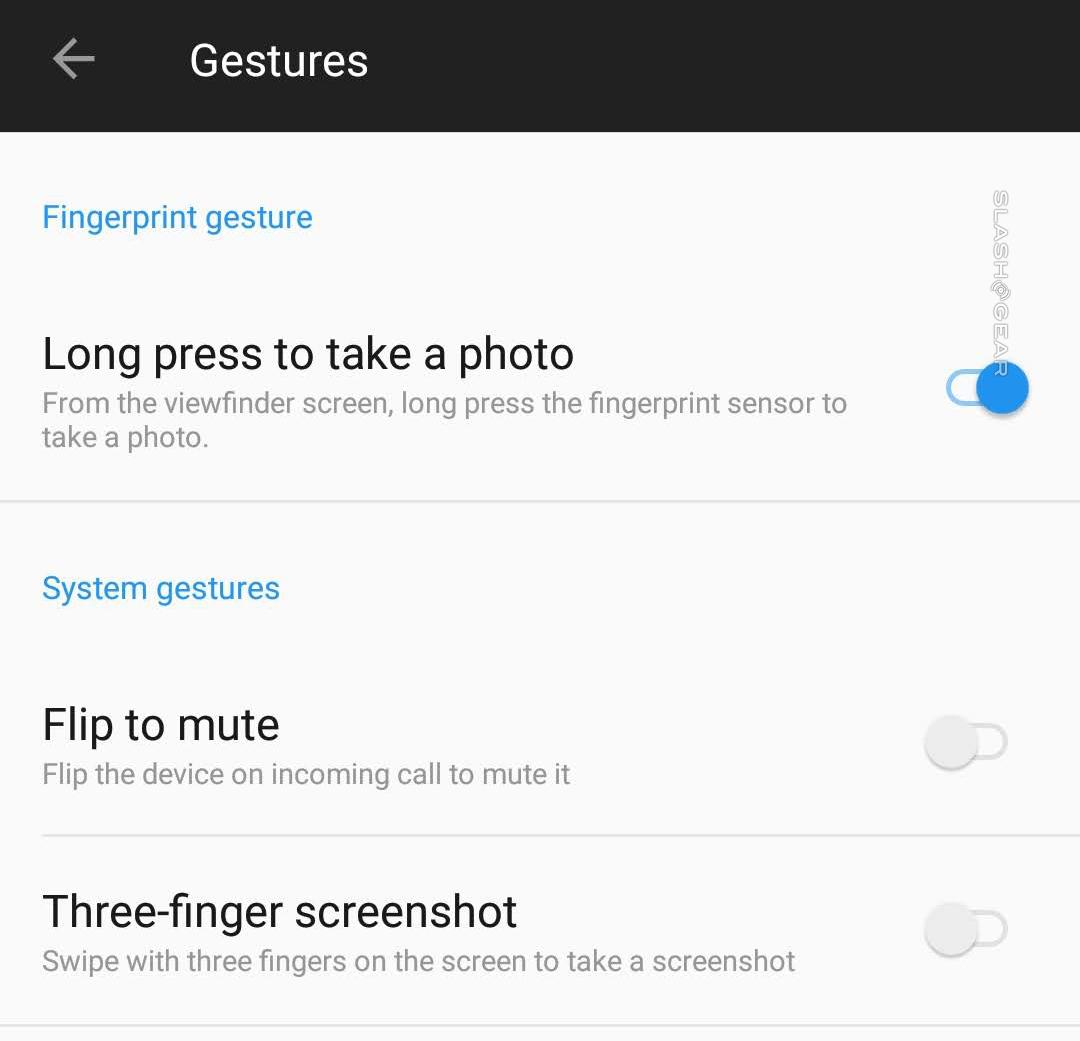 And I'll eventually make the letter-drawing gestures launch certain apps – like YouTube Music, provided it keeps on being awesome after day 1. To get here, head to Settings – Gestures.
9. Toggles to Tap
There are a few more toggles active in your pull-down menu in this newest version of Oxygen OS. I recommend trying out the following several toggles right out the gate:
• Night Mode (easy on the eyes in low light)
• Reading Mode (black and white, no distractions)
• Gaming Mode (No notifications, mobile data priority for games where it matters most)
• Battery Saver (Lightens resource drain for apps running on Unity gaming engine)
10. Slo-mo
This device's standard camera / camera app work with 1080p/240fps and 720p/480fps video. That means you'll be able to see everyday moving objects in a brand new way. Drop your keys upon the table. Bounce your cat off the wall. Use your imagination!
If you want to have a peek at an alternate camera app that's off the beaten path, head over to CelsoAzevedo and look what's up. They've been bringing their take on the official Google Pixel camera APK to other devices for a while now – and it works pretty great. Does it work better than the OnePlus camera delivered with the device? We shall see.
10. Stay Tuned
Stay tuned for more up-close and personal action with the OnePlus 6. If you have any questions about this device or would like us to run any sort of tests we've not already got in the pipeline, by all means, give a shout. Otherwise keep an eye out for what we've got rumbling up next!