OnePlus 6's inescapable notch explained by Carl Pei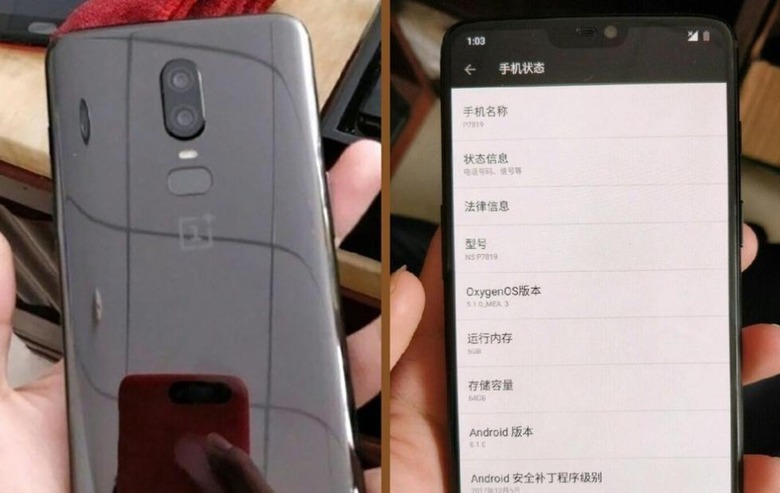 The OnePlus 6 is going to have a notch. That's no longer an open question, especially after OnePlus co-founder Carl Pei admitted as much. But he was quick to add how it's not simply just to copy Apple but for practical benefit as well. It just so happen that Apple got that idea first. He also notes that the OnePlus 6 will still have a chin and a headphone jack, two things that no iPhone will ever have again.
There is some truth to those claims, naturally. The notch isn't simply there because there was no other way to fit the front-facing camera and sensors on a bezel-less screen. The side effect of that design is that the always visible clock and status icons no longer have to compete for precious screen real estate. Very few will disagree how useful that aspect is. They just take issue without blatantly and sometimes mindlessly Android smartphone makers scrambled to copy it.
Pei believes the change would have happened eventually even if Apple didn't start it. He sees it almost as a natural evolution that was just fast-tracked by Apple's implementation. But OnePlus is also implementing something that Apple also did first that might not make sense on any phone other than the iPhone X and its descendants. That phone makes extensive use of gestures, specifically a swipe up gesture, for multitasking because it has removed the home button and has the bottom edge of the screen almost fully flushed. In other words, it has no chin.
That chin removal, however, didn't come without a cost, a cost that not even Samsung can afford to pay. Apple made use of an expensive flexible OLED screen that it then curved towards the back to push the ribbon that connects to the phone's logic board to the back. Pei believes that, for the foreseeable future, Android phones will still have some bottom bezel. And yet, the OnePlus 6 will have those gestures anyway.
Pei naturally avoided revealing any other feature of the OnePlus. He did hint that the company isn't aiming yet for an advanced 3D face recognition feature like Apple's Face ID, which would allow it to at least reduce the space the notch takes up. And it will still have a 3.5 mm headphone jack, perhaps partly thanks to the fact that it still has a chin.
VIA: The Verge