NVIDIA GeForce NOW game streaming Android Beta release revealed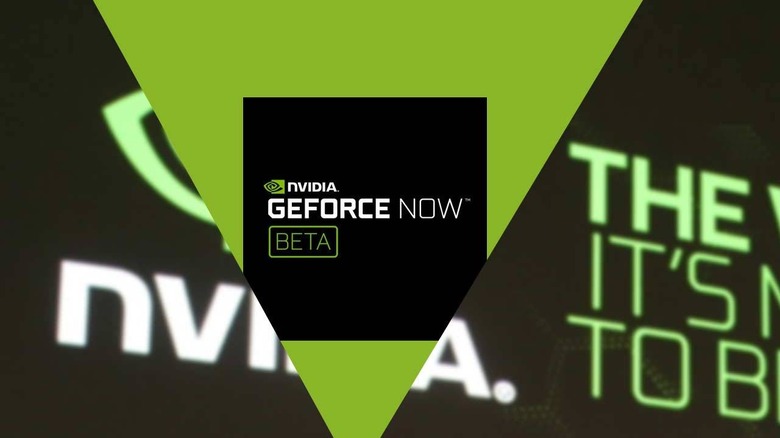 The system known as NVIDIA GeForce NOW was previously in free Beta for PC, Mac, and SHIELD TV, now it'll be opened on Android devices of several sorts. NVIDIA announced several feature updates to GeForce NOW today, also including the transition to RTX-enabled graphics processors for certain regions. NVIDIA also gave a cryptic note on the timing for release of the full service, suggesting "the sun is starting to set on the free beta period."
NVIDIA GeForce NOW is NVIDIA's game streaming service – you might quite easily mistake that title for the "NVIDIA GeForce Experience," which is the company's software for PCs who wish to auto-optimize games on their PC and/or automatically update their GPU drivers. NVIDIA likes to use parts of brand names they've used in the past to make full use of brand-name recognition – GeForce GTX and GeForce RTX are brand names for graphics processors created by NVIDIA.
GeForce NOW beta has been rolling on NVIDIA SHIELD since way back in September of 2018. NVIDIA's been working on game streaming for what seems like forever, and brought GeForce NOW personal PC game streaming in July of last year.
The dream is a cross-platform system that allows AAA games to be played with the newest graphics processors anywhere, at any time. NVIDIA GeForce NOW, and depending on the price, it could be the prime competitor for alternate solutions like Google's gaming system Stadia. NVIDIA's announced that they've begun transitioning their GFN (GeForce NOW) network (network of gaming PCs) from GeForce GTX graphics processors to GeForce RTX – the newest in new.
Users will pay a subscription price to remotely play games hosted by NVIDIA's always-most-updated newest-hardware-build PCs (that's the GFN). The subscription price is for the streaming – players need to have their own games, purchased at popular gaming stores and available to play via an account link between their NVIDIA account and the store: Steam, Uplay, or Blizzard Battle.net.
Now that they've expanded to Android beyond the NVIDIA SHIELD Android TV device on its own, it would seem sensible that it'd only a matter of time before they get to iPhone and iPad. With commentary like "the sun is starting to set on the free beta period," we're expecting that GeForce NOW will be released into the wild soon.