NVIDIA GameStream official: expanding SHIELD PC streaming to Console Mode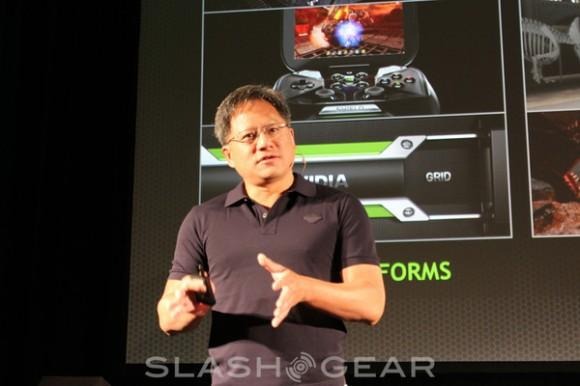 This week the folks at NVIDIA have let it be known that they'll be pushing the gaming industry forward with a technology called NVIDIA GameStream. Expanding on the PC streaming abilities of NVIDIA SHIELD, this technology will allow GeForce GTX graphics cards to work with SHIELD and large monitors as well as NVIDIA GRID. This streaming technology takes what the original NVIDIA SHIELD presentation pre-supposed and makes it real: streaming outside of the home network.
This GameStream technology takes the NVIDIA SHIELD universe and expands it with extended streaming capabilities within NVIDIA GRID. Streaming from an NVIDIA GeForce GTX Titan graphics card-toting PC to an NVIDIA SHIELD device straight out to a 4K television is just one of the several abilities inherent in this setup. Another is streaming out to a massive television from the Android software built-in with NVIDIA SHIELD.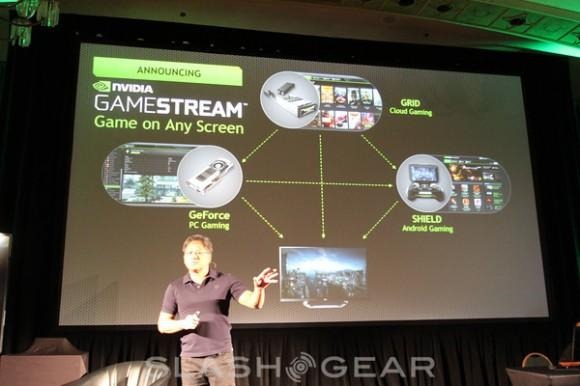 Tegra 4 is being pushed today as a game console, as well. In "Game Console Mode", the user is encouraged to work with a 3rd party controller. With this setup you'll see the NVIDIA SHIELD device compete with the likes of the Steam Machines and Xbox Ones and Playstation 4's of tomorrow.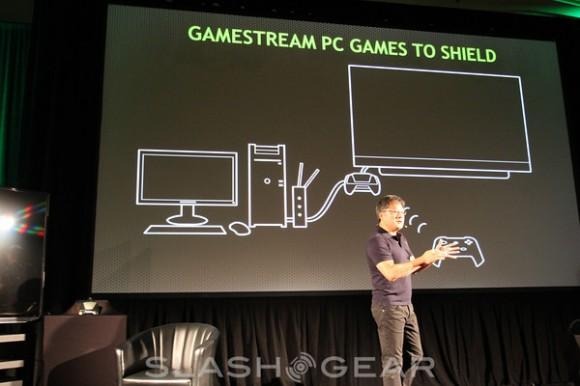 The launch of the NVIDIA SHIELD Game Console Mode is the 28th of October, the same day as a collection of GeForce GTX card deals appears with new games like Arkham Origins.
The entire collection of STEAM games will be available the same way as they've been with regular PC Streaming with this push, as well as a collection of games that exist outside the SHIELD universe. Stick around as our full demo comes up and we continue to roll down this streaming universe road – including through NVIDIA GRID – straight through our NVIDIA Tegra Hub as well.