NVIDIA SHIELD Android TV GeForce NOW gets personal PC game streaming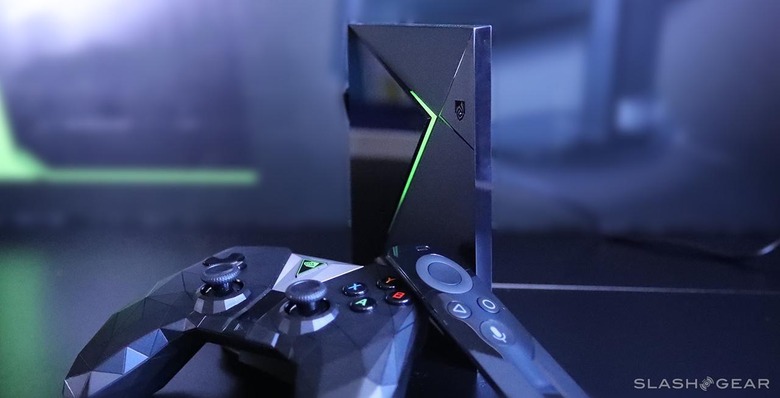 The Android TV-based smart television device NVIDIA SHIELD TV will soon have a mighty power. The folks at NVIDIA revealed this week that they'll be releasing GeForce NOW to the public with a new feature: personal game streaming. In the past, the GeForce NOW platform allowed NVIDIA SHIELD Android TV device owners to play AAA games streamed from NVIDIA's own servers. Now that restriction is about to be lifted, and games will be stream-friendly from one's own home PC.
The difference between what NVIDIA offered in the past and what NVIDIA is about to have NOW with GeForce NOW is a little convoluted. The fact that game streaming was available with NVIDIA SHIELD Android TV in the past is further confused by the fact that the original NVIDIA SHIELD handheld Android gaming device had GeForce NOW game streaming back a half-decade ago – sort of – that was called NVIDIA GameStream. So what's the big deal?
GeForce NOW subscription service cost cash, and was well worth said cash, if you wanted to stream AAA games from NVIDIA's service on NVIDIA SHIELD Android TV in the recent past. Right this minute, there's an app and service called GeForce NOW available on PC and Mac desktop systems. That system works in the same way as the upcoming upgrade will work for the Android TV platform.
You can see a full list of games supported by GeForce NOW over at NVIDIA right now. That list is for Mac and PC, but will be valid for the NVIDIA SHIELD Android TV in the very near future. This is a LIMITED list because NVIDIA needs to work with and optimize each individual game before it's able to be streamed by GeForce NOW.
That list shows STEAM games for now, but in the future it'll include other services like Uplay. The system is in BETA for desktop machines and will be available on NVIDIA SHIELD Android TV later this week if all goes according to plan provided by NVIDIA. See more on the Mac and PC version back at the other release.