NVIDIA GeForce NOW can now stream games to PCs, Macs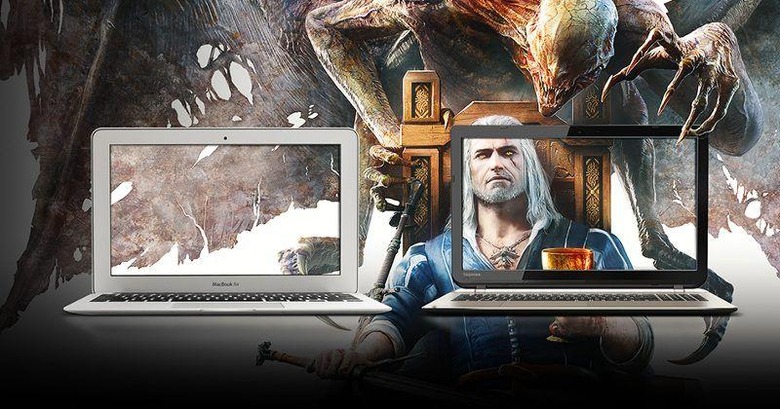 The bar for gaming PCs is being set higher and higher each year, faster than some gamers can catch up with. But just because your still fully functional PC doesn't meet a game's minimum requirements doesn't mean you have to give up on gaming. And just because you don't have a PC at all doesn't mean you'll have to miss out on PC titles. NVIDIA is proposing a middle ground called GeForce NOW, which, for a fee, gives gamers, whether on PCs, Macs, or even Android-based SHIELD, the ability to play some of the biggest PC titles. All without installing anything other than the GeForce NOW app.
GeForce NOW is a game streaming technology which, in a nutshell, is a specialized and optimized form of remotely accessing computers running on a server somewhere. The brunt of the work of running the game and rendering the graphics are all down on remote PCs with NVIDIA graphics card. Those rendered images are then sent via Internet to the user's local computer, while keyboard and mouse input are sent back to the server for processing.
GeForce NOW has already brought PC titles exclusively to NVIDIA SHIELD owners, which are Android devices that are, therefore, incapable of playing PC games. But why stop there? That is precisely the question that NVIDIA has answered at CES 2017. The new and improved GeForce NOW now caters to PC and Mac users as well. For PC users, this means that they won't have to worry too much about upgrading their rigs too often or too soon. For Mac users who are practically on the same boat as Android users, this opens up a whole new world of games.
In addition to this, NVIDIA is also announcing the availability of remote computers utilizing its latest GeForce GTX 1080 graphics cards based on its most recent Pascal architecture. The bottom line here is that more graphics processing power is being made available to users. Of course for a price.
Actually, the price remains the same whether you opt to play on a GTX 1060 PC or a new GTX 1080 one. What changes, instead, is the time limit. New users have 8 hours free on a GTX 1060 but only 4 hours on a GTX 1080. A payment of $25 adds 20 hours more for a GTX 1060 but only 10 additional hours for the 1080. The new GeForce NOW scheme won't be available until March, but, as before, it's limited only to the US.
SOURCE: NVIDIA