Nokia Windows Phone 8 Launch: We're Here!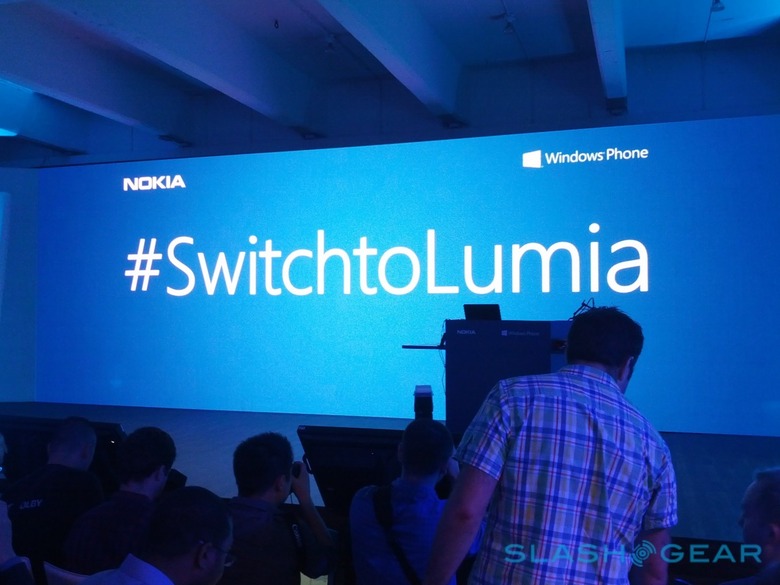 Nokia's Windows Phone 8 launch is less than an hour away, and SlashGear is in (a very wet) New York City to bring back all the details of the company's new Lumias. According to the rumors, there'll be three new Windows Phones on show today, including the new flagship, the 4.5-inch Lumia 920 PureView, which is tipped to be the first device running Microsoft's OS to bear the photography-centric branding.
That's already met with some push-back, however, what with other leaks tipped an 8-megapixel camera on the Lumia 920. Considering the only only other PureView device we've seen – the 808 PureView - delivers a whopping 41-megapixels and uses some fancy oversampling to create eye-pleasing stills, there were questions around whether Nokia could do something similarly impressive with a much lower resolution sensor.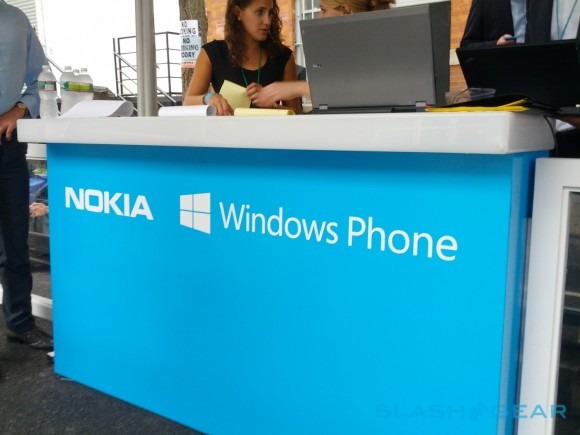 Don't worry, though, says Nokia photography chief Damien Dinning, there's still plenty of PureView magic to be done. The Lumia 920 is expected to be accompanied by the Lumia 820, both of which are tipped to have wireless charging.
Meanwhile, there are the inevitable outliers rumored, including chatter earlier today of a Windows 8/RT tablet that could gatecrash the event and help Nokia expand into a different segment. The company sorely needs to broaden its ecosystem from beyond just phones, especially given the array of Windows models shown off by rivals at IFA last week.
The minutes are counting down, and we'll have all of the news as it's announced, so keep it glued to SlashGear!