Nokia Lumia 710 now shipping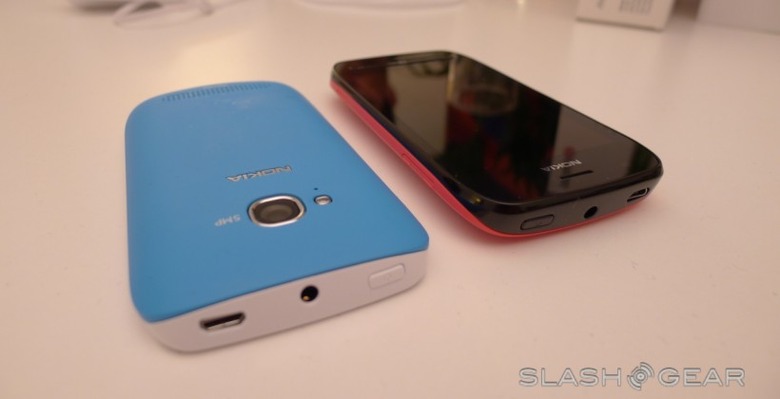 Nokia has begun shipping the Lumia 710, the second of the company's Windows Phone 7 devices, and the model it hopes will strike a chord among more price-conscious buyers. Announced alongside the Lumia 800 at Nokia World in October, the Lumia 710 is expected to be priced at around €270 pre-taxes and subsidies ($362) and offers a 3.7-inch WVGA ClearBlack display, 5-megapixel camera with 720p HD video recording, and a 1.4GHz single-core Snapdragon processor.
There's also 512MB of RAM and 8GB of user storage, though no way to augment that as Microsoft still prevents Windows Phone devices from having accessible memory card slots. Nokia will add to WP7.5 Mango with its own apps, Nokia Drive and Nokia Music, offering turn-by-turn directions and free streaming music respectively.
Nokia – and Microsoft – is hoping that by leveraging its economy of scale and track-record in developing markets, the Lumia 710 will open up new countries to the Windows Phone experience. So far, relatively standardized components have kept all Windows Phones at pretty much the same pricing tier, which has limited their appeal amid the entry-level and flagship segments.
Meanwhile, there are also reports that T-Mobile USA could pick up the Lumia 710, despite Nokia's protestations to the contrary. An event believed to see the first Nokia US Windows Phone handset revealed is due later this month.
More on the Nokia Lumia 710 in our full hands-on.
Nokia Lumia 710 hands-on: