Nexus 8 no more: Google "fixes" photo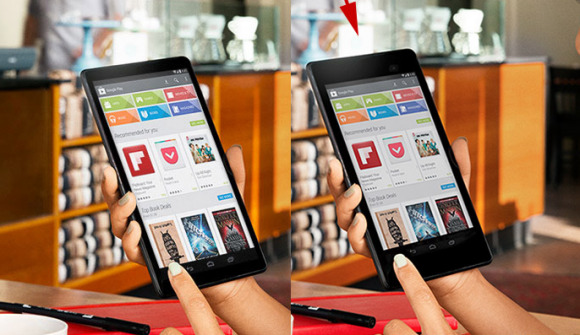 The Android underground was aflutter yesterday as keen-eyed obsessives spotted a device in press photo for Android they didn't recognize – so they called it the Nexus 8. This device looked to be sporting a display significantly larger than that of the Nexus 7 while it kept similar-sized chassis. So similar, it would appear today, that changing the device into a Nexus 7 was only a matter of re-adjusting the display.
While there's no reason to believe that a Nexus 8 might exist some time in the future, it would appear here that someone behind-the-scenes at Google was playing a bit of a trick. As you'll see in this side-by-side comparison snapped by Pocketnow, replacing the display of the Nexus 7 with a larger panel required just a quick stretch. Of course Google doesn't stop with the tricks there, as the larger display does indeed show more pixels – see the bottoms of the books and how much more is shown in the longer display.
Unfortunately the rate of releases in the market today mixed with precedent from Google adds up to no new device in the immediate future. Especially one that lives in the same physical footprint as the Nexus 7. On the other hand again, it would be a rather impressive feat to slam a far larger display in the same physical casing – or something rather similar in size – as the Nexus 7 for the third generation.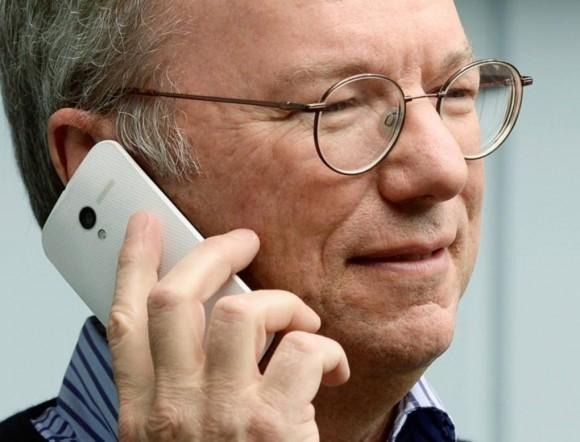 Above you'll see Eric Schmidt spotted with the Moto X "unintentionally" well before the final Moto X official reveal. Below you'll see a clip from the Android 4.4 KitKat statue unveiling where one Google employee decided to take his brand new (and not yet unveiled to the public) Nexus 5 for a spin – no big deal!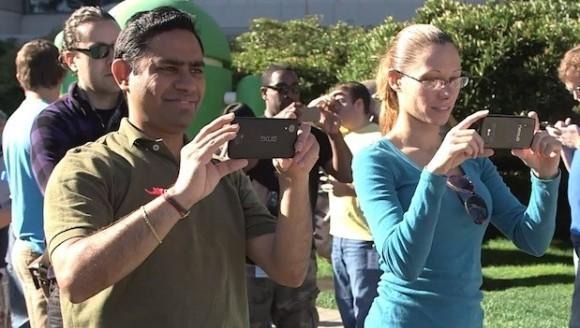 Is Google ready to continue the rumor-mongering with the next generation in Nexus hardware just days after the Nexus 5 was released to the public? Of course they are! Have a peek at the likes of the Moto X with Eric Schmidt and the KitKat statue release with the very obvious drop of the first appearance of the Nexus 5 and so on and so forth. There are no mistakes in Public Relations* – intentions were had!
*In the real world, yes, there are mistakes from time to time. Use your best judgement and tell us what you think!