Nextbit Robin Review: never mind the cloud, here's the hardware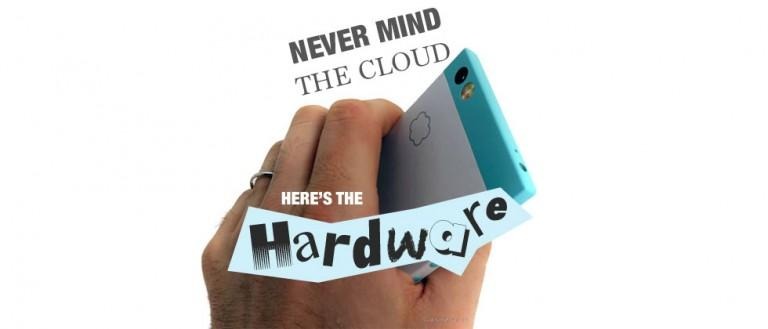 The NextBit Robin smartphone may be the first in a new era of smartphone – far more trusting in its creator. Or it could be a mistake, holding on to the cloud when the public continues to fear the worst – hiding their data in their mattresses instead of allowing the data banks to do their job with security. Then there's the NextBit Robin's hardware design. It's gorgeous. It looks like the sort of hardware you'd find in a museum under "historic groundbreakers in industrial design." It looks like someone contacted the finest designers of the 1960's, each of them bent on making all things as visible as they were functional, and told them to imagine a smartphone.
In reality, this device was created by people like Scott Croyle, former HTC SVP of Design, head of the teams that designed the original HTC One, perhaps the most influential smartphone design since the beginning of smartphones.
Mike Chan is part of this company too, having worked as software engineer at Google starting with Android 1.0. As is Tom Moss, former Head of Business Development and Partnerships for Android at Google from the beginning.
They suggested that they'd be making a device that would "stand out against the tide of other devices being launched."
They were right.
Hardware
The Nextbit Robin is a large phone by yesteryear's standards and a standard-sized smartphone compared to the headliner smartphones of today.
It's not too big, not too small. The Robin comes in a couple of colors – we've got the one that's outfitted in Robin's Egg Blue. That's what Crayola would call it, anyway. Nextbit calls it Mint.
Nextbit Robin Specifications
Display: 5.2-inch IPS LCD, 1920 x 1080, Gorilla Glass 4
Processor: Qualcomm Snapdragon 808
RAM: 3GB
Internal Storage: 32GB
Micro-SD: No
Cloud Storage: 100GB with automatic sync
Audio: 2x Front-facing stereo speakers
Camera: 13MP rear–facing with phase detection autofocus, dual tone flash
Front-facing Camera: 5MP
Battery: 2680 mAh
Connectivity: GSM or CDMA, NFC, Bluetooth 4.0 LE, GPS, Wi-fi A/B/G/N/AC
Fingerprint Sensor: Yes, model FPC 1145
The display is very bright, perfectly fine in direct sunlight outdoors, and is slightly cooler than the displays you'll find on Samsung's most modern smartphones.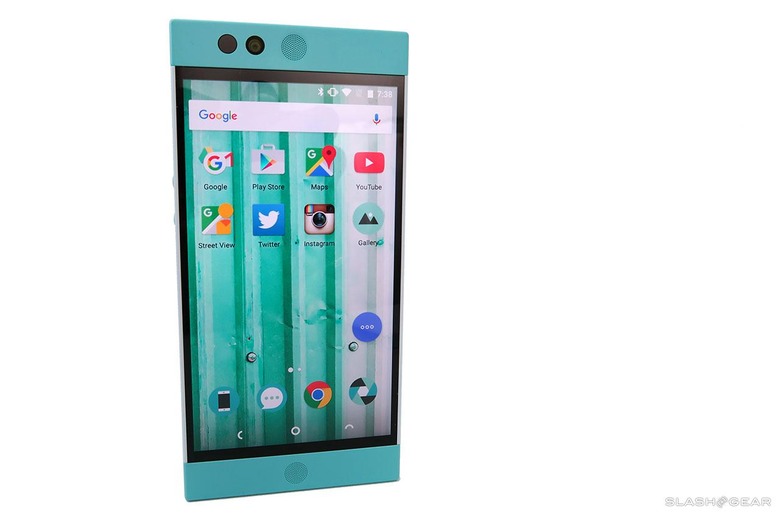 Several major smartphone manufacturers' hero devices have displays that are sharper than the Nextbit Robin – LG's latest G, Sony's latest Z, and more literally have more pixels packed into a similar-sized display. That doesn't mean they're better, it just means they're sharper.
Nextbit have chosen a display panel here that's every bit as good for media consumption and everyday smartphone activities as these sharper displays. They're just not participating in the same "we've got the sharpest display" battle as the rest of the world.
Kind of like the iPhone.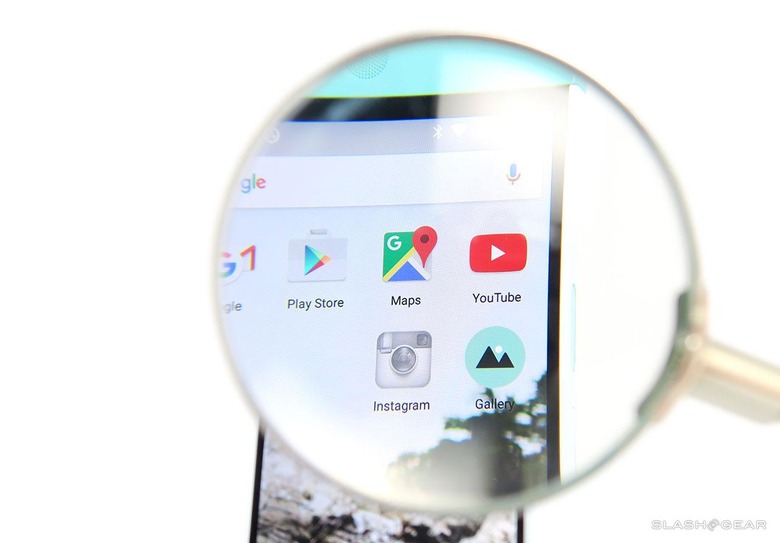 On a similar note, while most other manufacturers continue to war over whose smartphone looks and feels most premium, Nextbit's Robin competes on a different field of battle. This phone feels like every single component was given attention. Not just for functionality and placement, but for aesthetic quality.
Nextbit Robin: A Modest Proposal
This is a really, really well designed piece of hardware.
And I don't need to tell you again, but I'm going to: the NextBit Robin is a very beautiful smartphone.
Incidentally we've gone over some of the most important bits, like the fingerprint scanner, in our article "A Modest Proposal", which you'll find linked to the right of this article.
The chassis device is light, yet robust. It's made with a set of plastics around its back and sides, yet it does not feel cheap. Everything feels intentional.
Using USB-C, this smartphone is prepared for the future – and comes with a lovely custom-made USB-C cord to boot.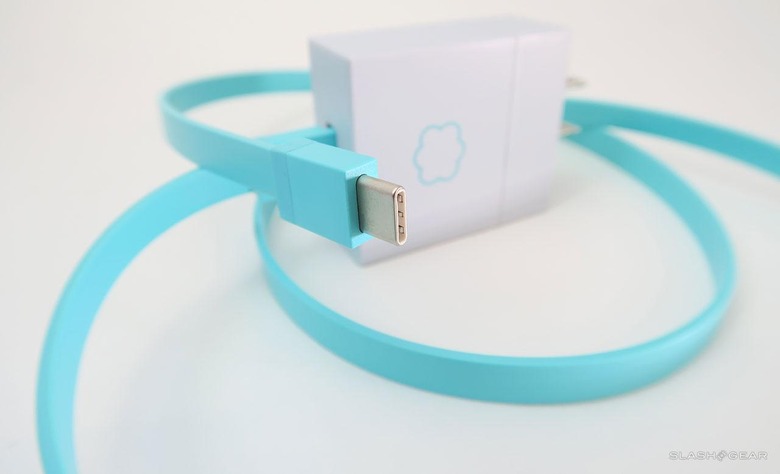 When the device is uploading data to the cloud, these four LEDs light up.
This is all that they're used for, and they're otherwise nearly invisible.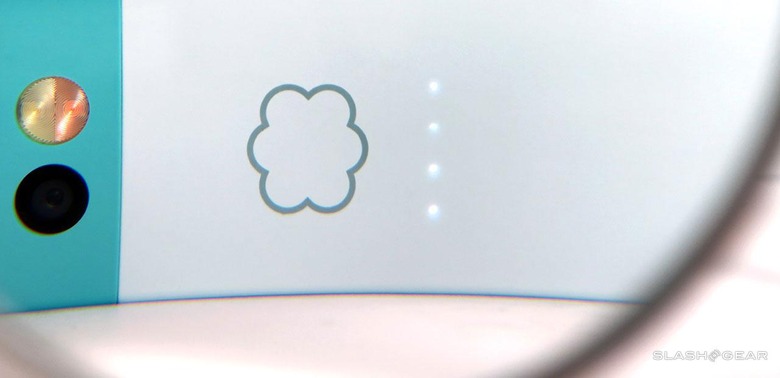 As these lights are placed at the back of the phone, we'd have to guess that they were placed mostly whimsically – meant to be a sort of surprise rather than functioning as essentially as the rest of the hardware.
They do look nice when you happen to catch a glimpse of them.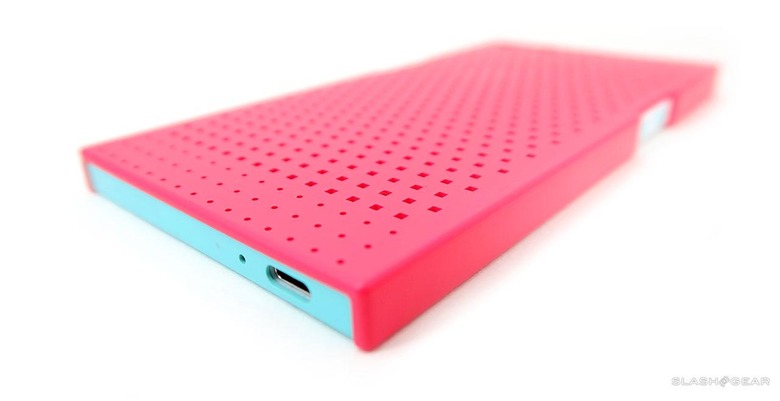 NOTE: To further jam the point home that the company means business when it comes to conscious design decisions, these lights line up perfectly with the holes at the back of the basic plastic case accessory you can buy separately. A nice touch indeed.
Oddly the main selling point on this device – what Nextbit is pushing, anyway – isn't the most engaging. We could certainly do without it.
The Cloud
Nextbit gives each user 100GB of cloud storage with each phone. This storage is automatically integrated with the smartphone, allowing you to back up your data at any time. You have the option to back up photos and apps, the lot of which head to the cloud after a certain amount of time.
For apps, uploads to the cloud mean the graying-out of icons on the phone.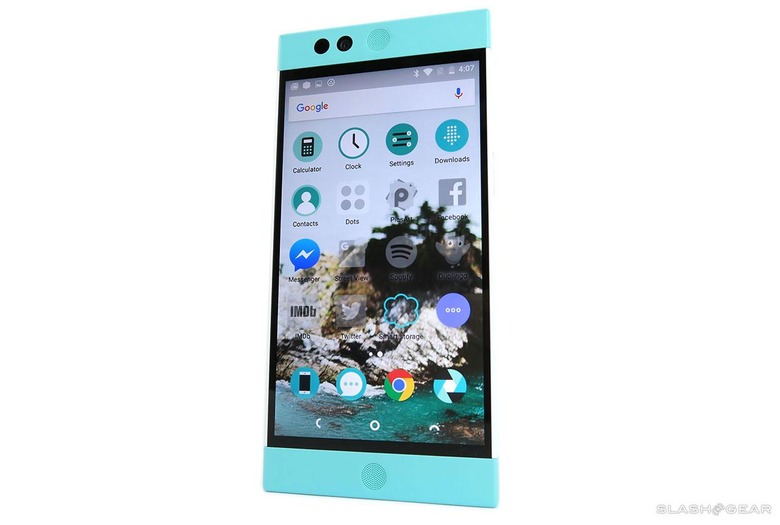 When an app is gray, it is no longer on your phone. It doesn't take up any data space, anyway.
If you want access to an app that's been grayed out, you have only to tap it and wait for it to re-download.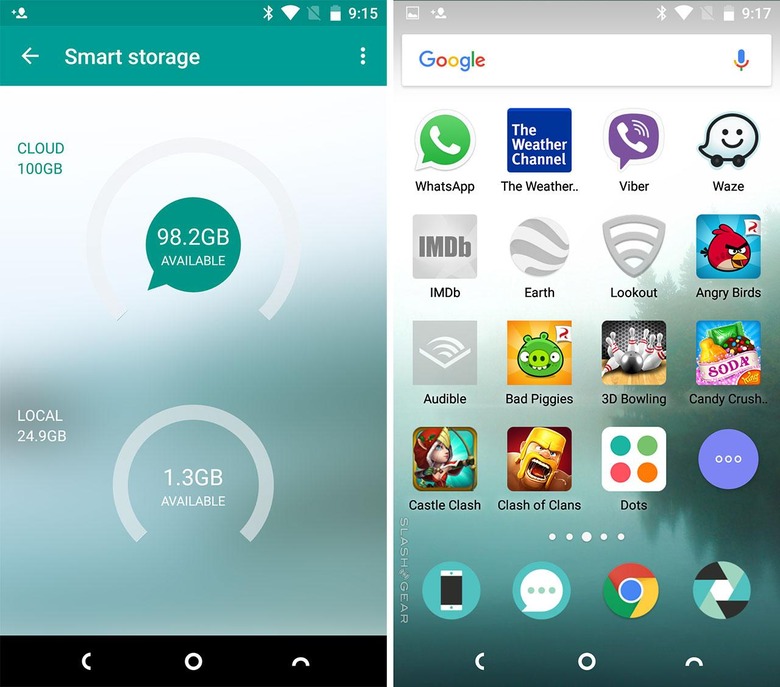 This cloud service does not work the same as Dropbox or Google Photos or Google Drive or iCloud – you do not have folders through which you can browse.
You cannot upload and download to a barrel of data the way you can with some other dedicated cloud storage services.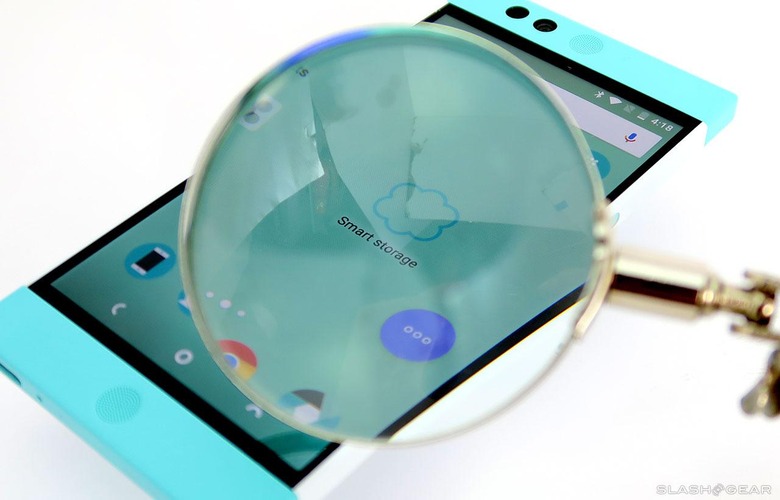 Nextbit's solution is to make the entire process part of the basic functionality of the phone. It's meant to work in the background, without your management.
That said, you do have options.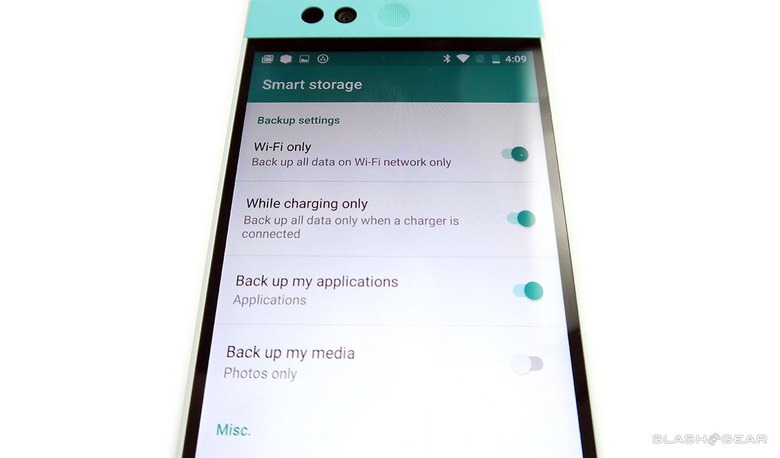 Upload which bits you want, switch the lot on or off, and back up the whole set with a button tap when you happen to have a spare moment.
The cloud is nice.
The cloud is fine.
What we're far more excited about is the willingness of the creators of this smartphone to allow its user to modify its innards.
Any Software You Want
Nextbit have done something unprecedented with this device. Something even better than the cloud. They've decided to be perfectly OK with allowing you to go wild with its software.
Robin is protected under a one-year warranty that covers everything except physical damage.

Since Robin comes with an unlocked bootloader and open source drivers, you can load Cyanogen (or your other favorite ROM) and we'll still cover the phone.
How about that?
In the relatively short amount of time we've had with the phone, we've kept to reviewing the software that's come right out of the box. In the very near future we're going to be testing alternate OSes – just as soon as 3rd party developers get onboard.
The software you get with the Nextbit Robin is a modified version of Android 6.0 Marshmallow. They've made some odd choices – like pushing Widgets back from the home screen, allowing you to see them with a "pinch" of two fingers.
In Nextbit's OS, they've certainly made some bold decisions with icons and layout, but it's still Android. You can still load whatever Android apps you want, including home screen replacement apps. You can do whatever you want.
Camera
The camera on the Nextbit Robin is OK. It's not as fantastic as the Samsung Galaxy S6 (or the next device, coming imminently), or the LG G4 (or the next LG), or the Sony Xperia Z5, or the Nexus 6P, but it'll do. Have a peek at the photos below to see what you think of the results.
Low light isn't great, and we're waiting on a fix to a bug which has us waiting longer than the shutter (into processing) to get the results of HDR photos. We've got higher hopes for the camera once the company does some tweaking – for now, again, it's OK.
Above you'll also see some video action. Decent. Nothing to write home about, but certainly not bad.
Battery Life
The battery in this device will last you around a day, supposing you're not uploading data without your power cord plugged in.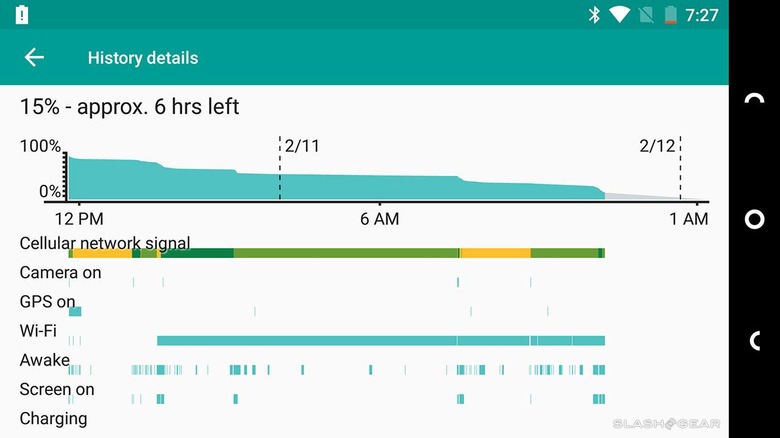 Uploading data won't take a massive amount of time off your battery, but you will notice if you're constantly tapping the backup button.
Stay Tuned
This is the start of something great. While I can't yet say that I'd recommend this device over the Nexus 6P (even with an extra $100 tacked on), it certainly is unique. Unique, in this case, is good.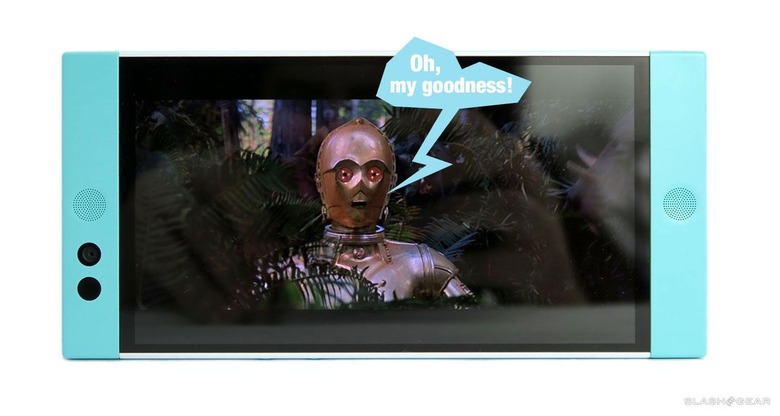 If you choose to use Nextbit's version of Android, you'll be getting their UI design vision. If you want to choose something else – you're totally free to do so.
It is that – the freedom of the phone – that we're most excited about.
That and the combined superfine design work of the crew that Nextbit have put together. Now if only they'd make a VR headset.