Netgear Arlo Q is a security camera with more free cloud storage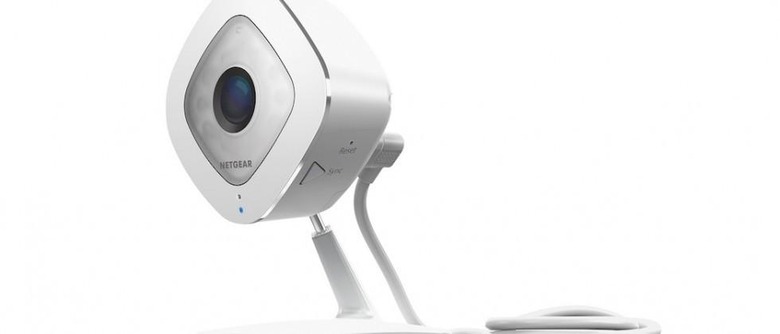 The connected home security camera market continues to heat up, with not only the
, but also
and
competing for supremacy. Now
is back with an updated version of their Arlo camera, the Arlo Q, touting more free cloud storage for video recordings than its rivals. The Arlo Q comes with seven days of online storage, whereas Logitech's Circle offers 24 hours for free, and the Nest Cam requires a subscription.
Along with the seven days of free cloud storage, the Arlo Q still keeps some of the original's best features, including both a speaker and microphone for two-way audio, night vision, and motion and sound alerts. However, while the regular Arlo can be used
thanks to battery power, the Arlo Q is indoor-only and relies on power adapter.
Netgear's newest model does have its own improvements as well, like 1080p live streaming, a 130-degree field of view, and the ability for user-set "activity zones," which direct the camera to increase its sensitivity for motion and sound in specific areas of the video feed, such as near windows.
By default, the Arlo Q only records video when motion is detected, however users can get continuous recording on one camera for an additional $10 per month, with each additional camera adding another $5. Also, the seven days of cloud storage for recordings is good for up to 5 cameras, with two subscription plans available: 30 days of recording storage for up to 10 cameras for $10/month or $100/year, and 60 days of recording storage for $15/month or $150/year.
Netgear says the Arlo Q will be available in the US starting in December for $220, with eventual launches in Australia, Canada, and Europe to come.
VIA