Logitech said it wanted its Logi brand to be more friendly than traditional computer peripherals, and the Circle home camera certainly fits the bill. A cutesy robot's eyeball of a WiFi-connected webcam, it aims to one-up Nest Camera courtesy of an onboard battery, with a secret weapon in the shape of instantly-curated hyperlapse clips for speedy consumption. Has Logi hit a home-run in the first inning with its baseball-like Circle?
Logi's hardware design is a step above most security camera rivals, a matte finish white ball with brushed metal trim (Logi will also offer a black version). Circle actually consists of three parts: the camera itself; a baseplate with three screw holes, a magnet, and a 3M sticky strip for a plethora of mounting options; and a charger ring which gets sandwiched in-between them.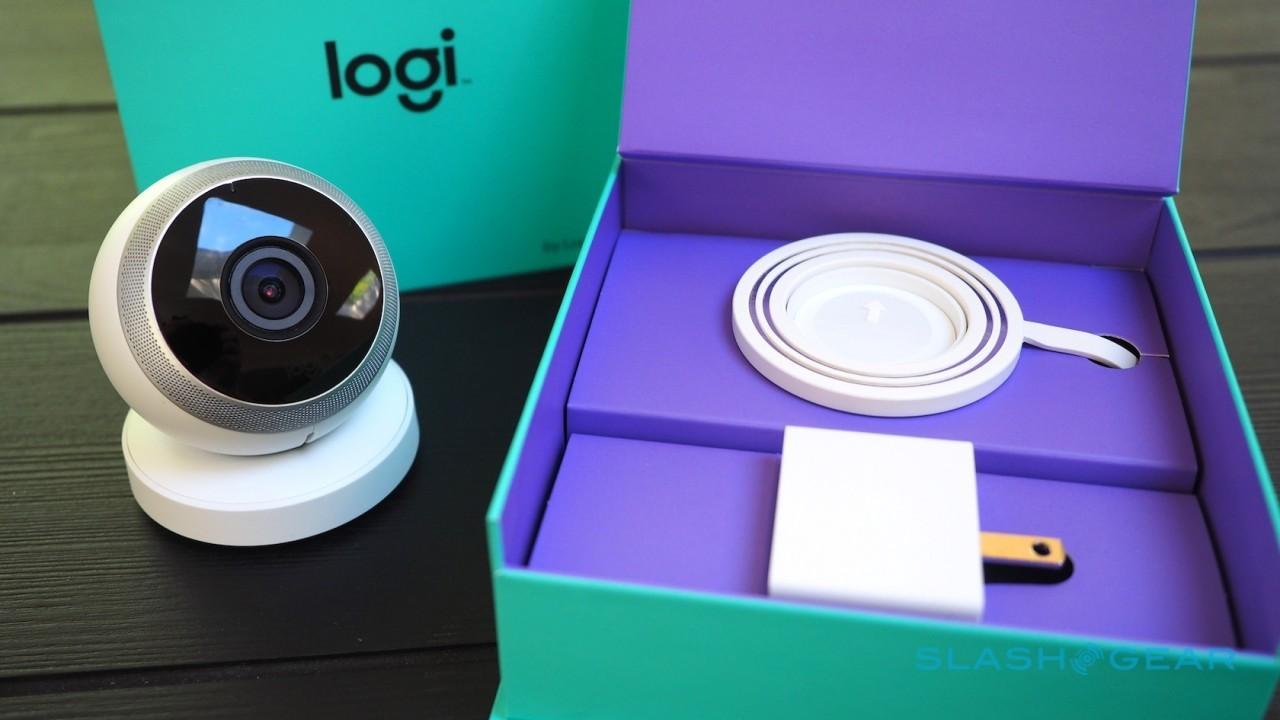 That charger ring has a 10ft USB cable coming out of it – fixed, so you can't swap it for something longer or shorter – and plugs into the included AC adapter or the powered USB port of your choice.
The magnet is strong – almost comically so. The Circle will happily cling to your fridge, and in fact I struggled to then remove the base-plate without scratching the metal, but it's also grippy enough to hold on in more precarious situations, like to curved doorhandles.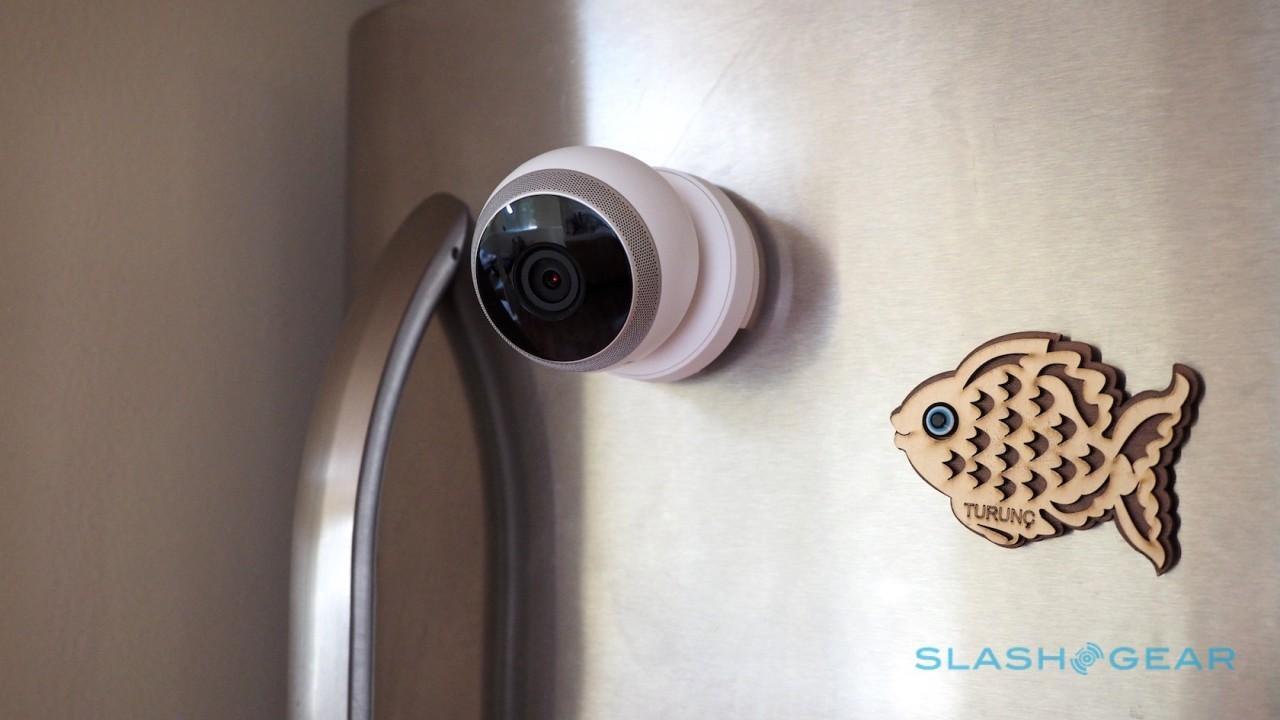 From there it's a matter of tilting and twisting the eyeball to face the right way. It'll rotate 360-degrees on the base, the charger pins keeping in contact no matter the angle, while the ball itself can pivot anywhere between pointing down at the ground right in front of the camera, to right up at the ceiling.
Software setup is equally straightforward. Turn the Circle on with the physical switch underneath, connect to its temporary WiFi network just as long as it takes to teach it your regular network credentials – it'll work with b/g/n (2.4/5GHz) wireless – and then wait a few moments for it to get online.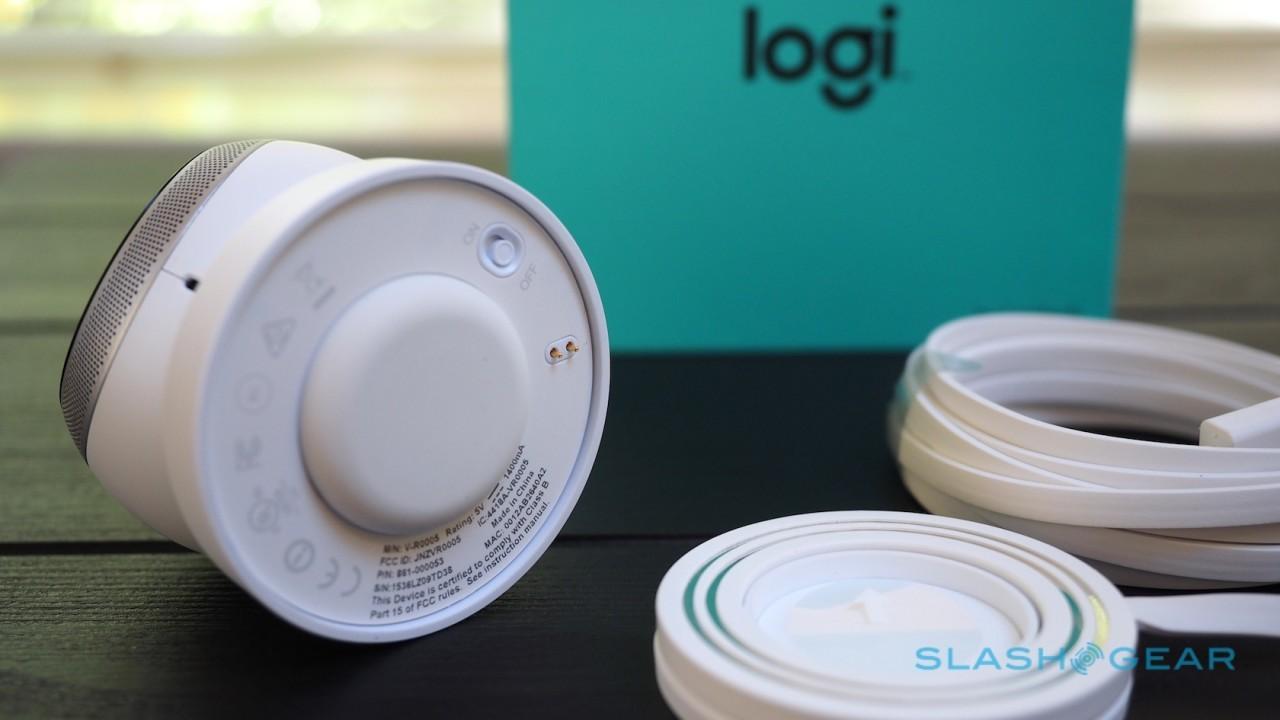 Unfortunately there's only support for one WiFi network to be saved at any one time, not typically a problem for home surveillance cameras, but potentially a frustration given the Circle's onboard battery.
That battery, Logi says, is typically good for three hours of solid streaming, or up to twelve in low-power mode. The latter switches off the motion-trigger, however, and will stream video only when the Circle app is running.
Either way, footage is captured complete with audio, and if you're watching in real-time you can hold down the microphone button and chat through the speaker built into the Circle's bezel. It's a little low in volume, but suffices for scolding people near the fridge.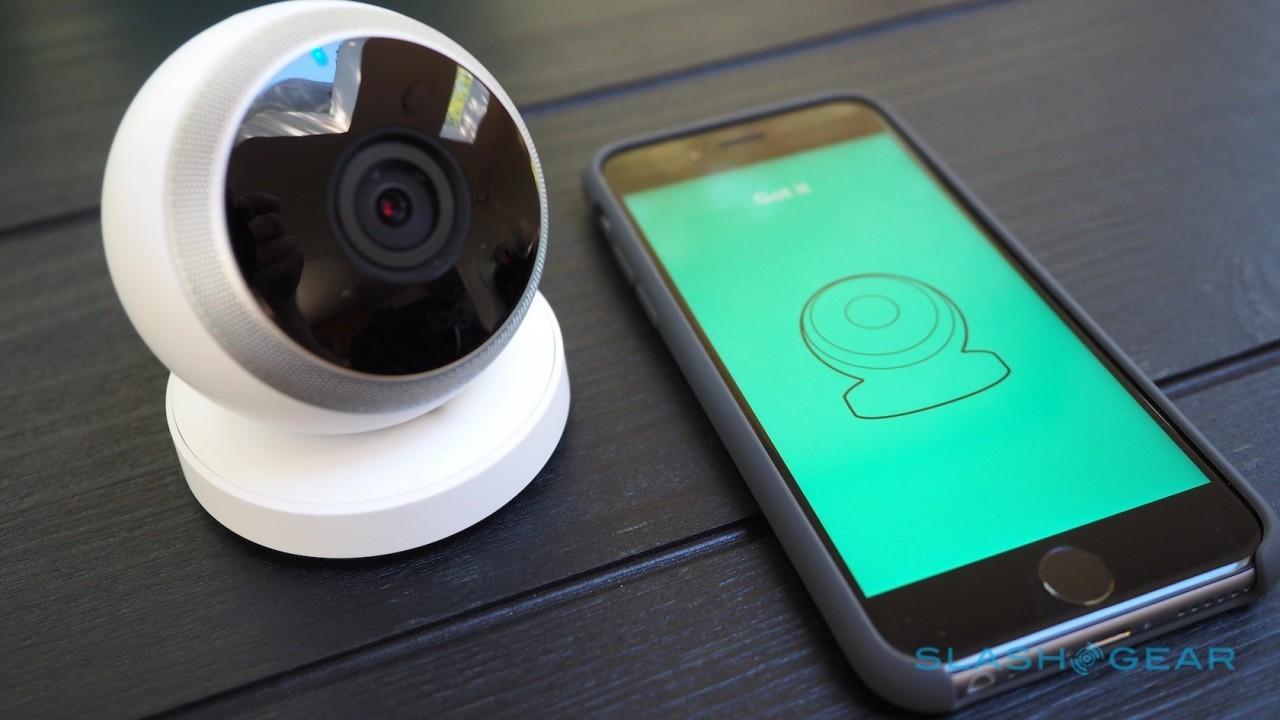 Other cameras offer better resolution, with the Circle topping out at 720p, and unsurprisingly the 8x digital zoom is as lossy and disappointing as any digital zoom turns out to be. You get a fair amount in the scene, though, courtesy of the 135-degree wide-angle lens, even if there's some obvious fish-eye distortion as a result. Low light situations get IR illumination, with sufficient range to see across a near pitch-black 12-15 foot space.
Unsurprisingly you can open the app and see what the camera is looking at – right now there's no web version, only iOS and Android apps – but Circle also supports push notifications. If the motion system decides there's sufficient movement to trigger recording, it'll also ping you an alert to let you know that something has happened.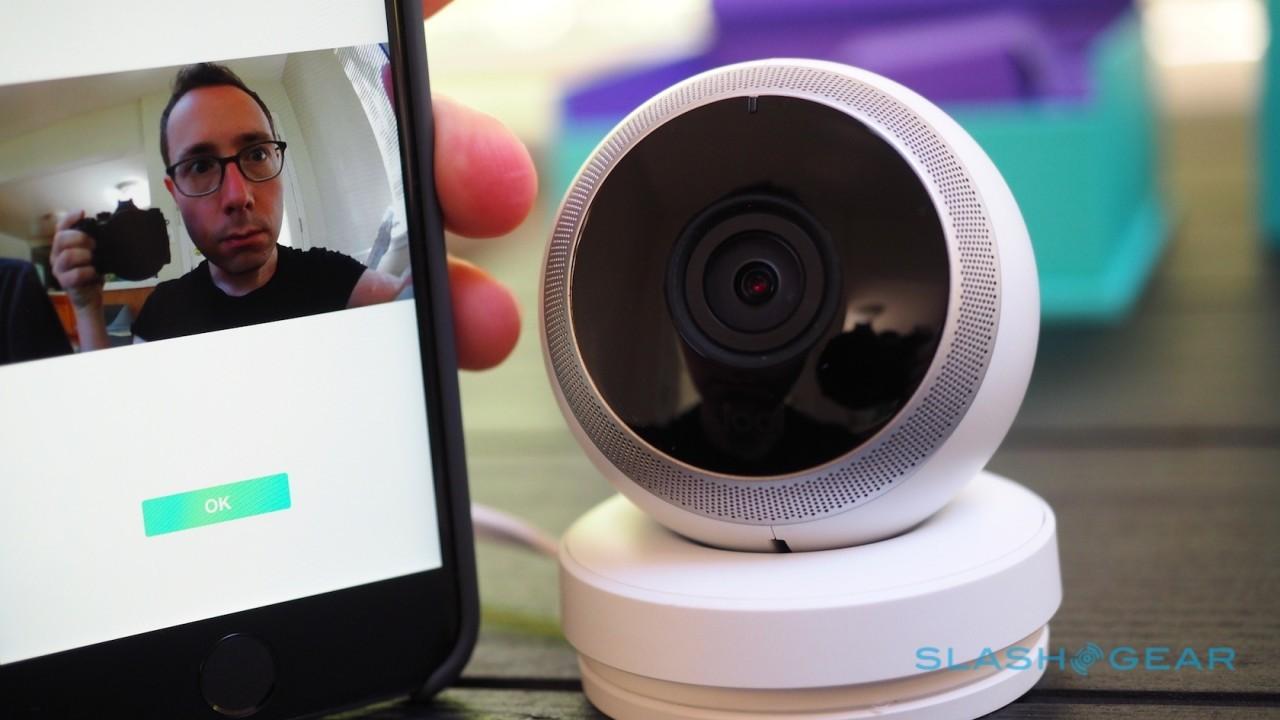 Exactly when that happens and when it doesn't is down to Logi's algorithm, and that's not something you get a say in. The theory is that ambient movement – changes in light as the sun dapples on the wall, or your pets wandering through the room – will be ignored, while anything more obtuse will trip the trigger.
In reality, while there didn't seem to be any false-positives, if anything Circle is perhaps too cautious. It seems to be more a case of over-aggressive trimming than ignoring obvious movement: sometimes I wanted to be able to dial back a clip or play it on a little more than the version stored in Logi's cloud could let me.
The cloud experience as a whole feels a little under-developed, in fact. For a start you only get 24 hours of historic footage at most, with no option to cough up a subscription fee for more storage like Nest and others permit. That's in the pipeline, Logi says, though it's unclear how much it will cost.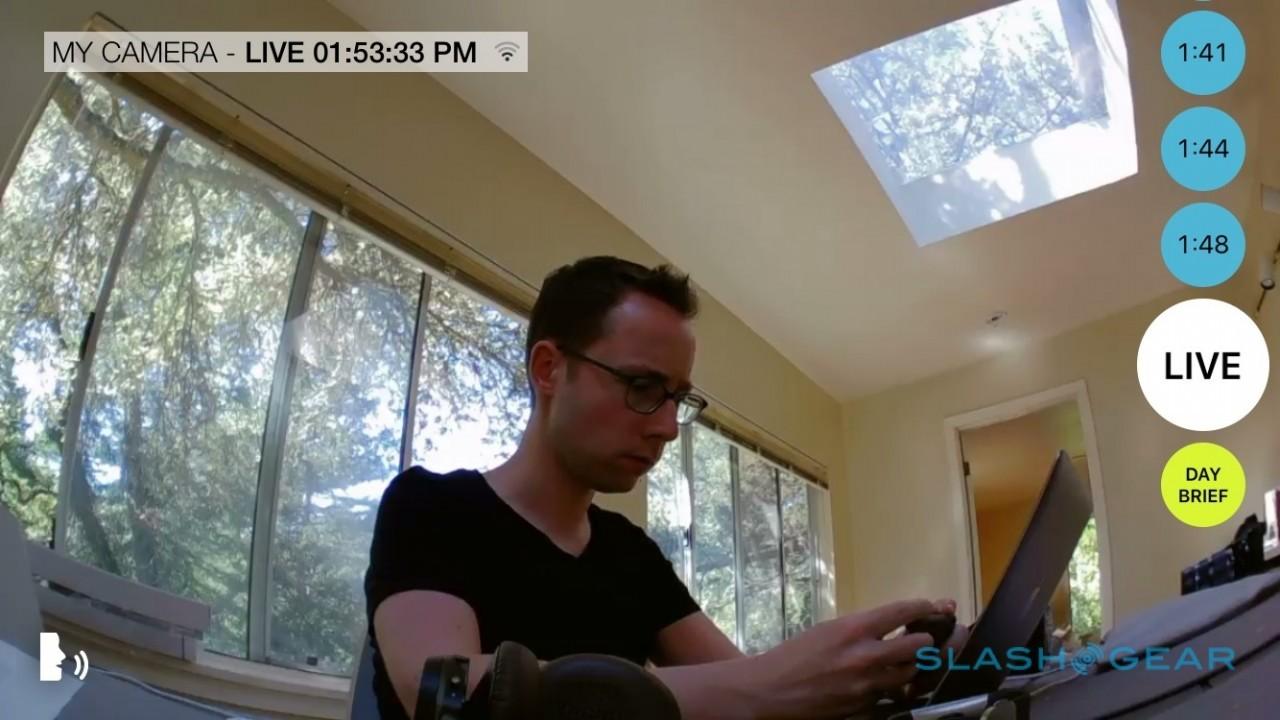 Meanwhile the current apps don't allow you to download and save those clips, something Logi tells me should go live in an update come October 20; I had access to a beta version of that app for iPhone, and was able to save a local copy or push it via AirDrop to my Mac. Since there's no physical memory card slot you can't keep a local copy on microSD.
What most rivals don't offer is the Day Brief, a near-instantly created hyperlapse video that squeezes your whole day into thirty seconds. It's a neat way of quickly sifting through what the Circle has spotted, though with a couple of functional caveats.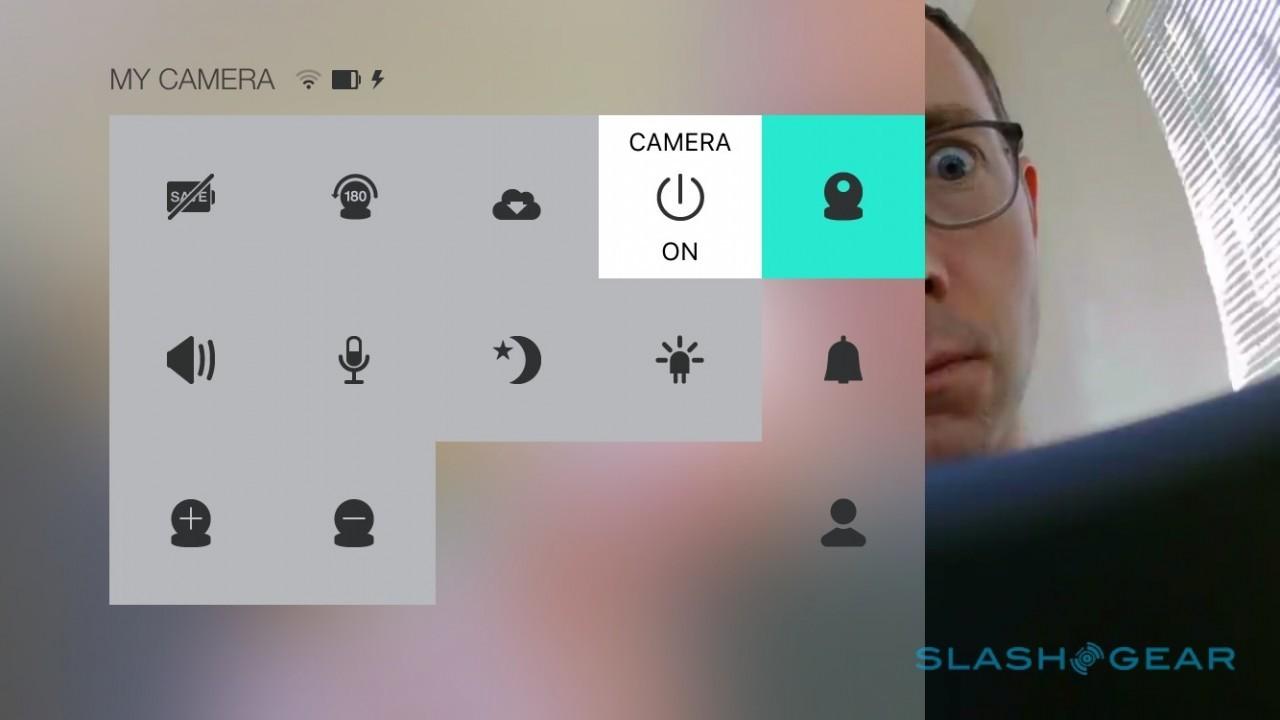 For instance, Day Brief treats midnight as its cutoff point: hit the button at five minutes past, and you'll get a hyperlapse of the past five minutes and nothing more. There's no way to save or share the video either, but that might be a good thing as you also can't choose times when the Circle is and isn't watching.
If you're in the habit of wandering the house in a state of undress, your rapidly-sped-up junk may well be included in a Day Brief video. Similarly, there's no apparent way to delete individual clips saved in the Logi cloud; all you can do is wait for them to expire after 24 hours.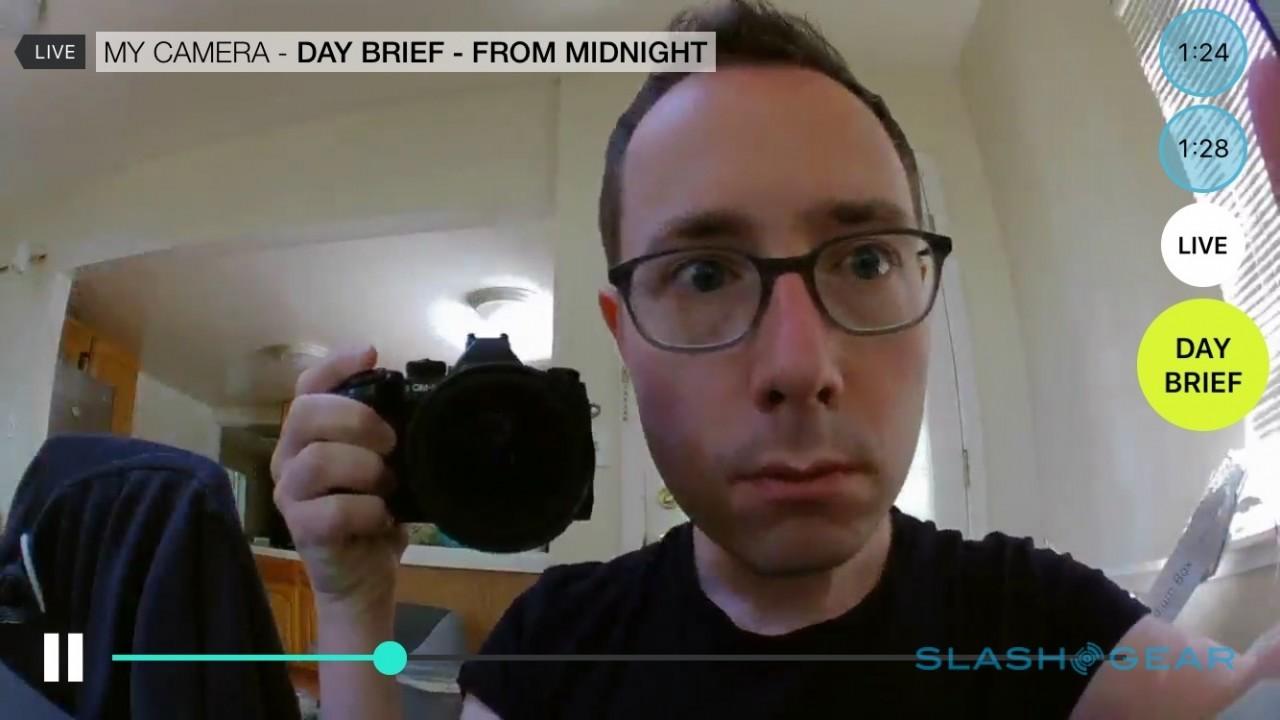 It's a shame, because Circle really came into its own when I treated it more as a social camera than part of a home security system. Taking advantage of its wire-free abilities I could follow our new cats around the house, showing them to distant relatives by allowing them to log into the Logi app from their own phones.
Doing so gave them full access to the 24 hour historical recordings, though, which proved a timely reminder that I should always wear pants.
Wrap-Up
Circle clearly has some lingering raw edges, but the good news is that Logi could – and indeed intends to – address them with software updates. With more control over clips and better sharing options I'd feel a lot more confident in recommending it.
There's a broader issue to consider, mind, and that's how Circle fits into a more holistic smart home environment. Nest Camera's integration with the Nest ecosystem as a whole is one of its clear advantages, for instance, over similarly-specified rivals.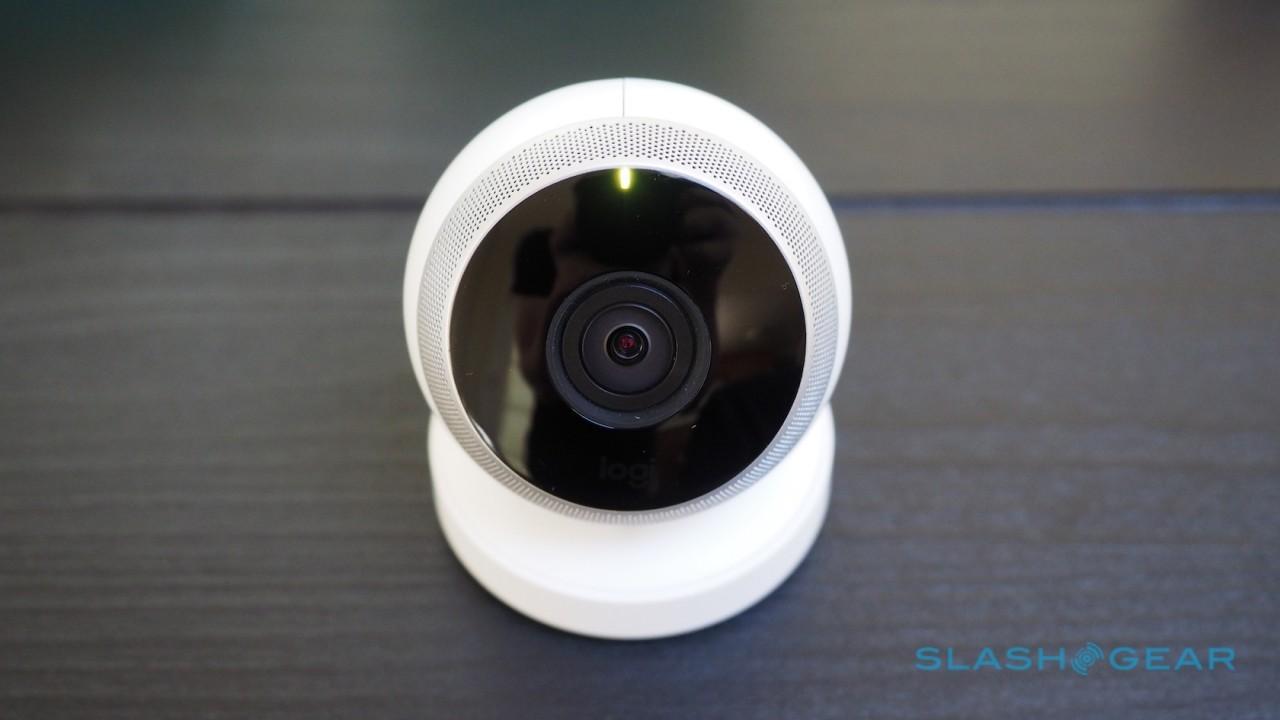 Logitech isn't averse to such integration – its recent universal remotes have buttons to trigger home automation favorites like Hue bulbs, for instance – but exactly what that means for Circle is currently unclear.
At $199.99 the Logi Circle has plenty of promise. It's nicely designed and the app is simple and straightforward, while features like Day Brief are so compelling you start to wonder why other camera companies haven't offered them before. On the downside, its cloud is a little too whispy right now to make it entirely useful as a security system, and there are lingering questions about how much you'll have to pay Logi once it rolls out the missing features.
For the moment, then, it's probably sensible to wait and see how the Circle gets filled out in the next couple of months. And if you can't be patient, then at least wear pants.