Netgear Arlo cuts all cords for weatherproof security cameras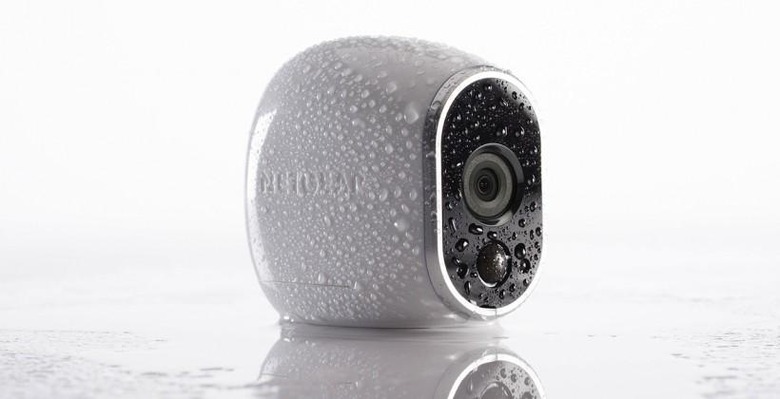 Netgear has launched a new wireless security camera, Arlo, promising complete liberation from wires thanks to WiFi and some long-lasting batteries. Streaming 720p video to iOS and Android apps, and delivering low-light vision for nighttime use, the Arlo cameras are weatherproof for outdoor use. At first glance, then, they seem like the ideal alternative to a Dropcam for the wire-averse; however, there are some compromises to be made if you want to cut your cords completely.
The biggest of those is the absence of 24/7 live streaming. Unlike, say, Dropcam – which pipes video to the cloud-based DVR for later reviewing – Netgear's approach is to leave the camera powered-off in a super frugal mode, and then only wake it up when motion is detected.
Alternatively, you can manually wake up the cameras remotely from the smartphone and tablet apps. Like Dropcam, recorded footage from when Arlo is actually active is stored online.
If you're thinking this sounds surprisingly familiar, you're not wrong. Last month, Homeboy revealed its own "fully wireless" security camera promising around three months of battery life, and using a similar magnetic mounting system as Arlo does.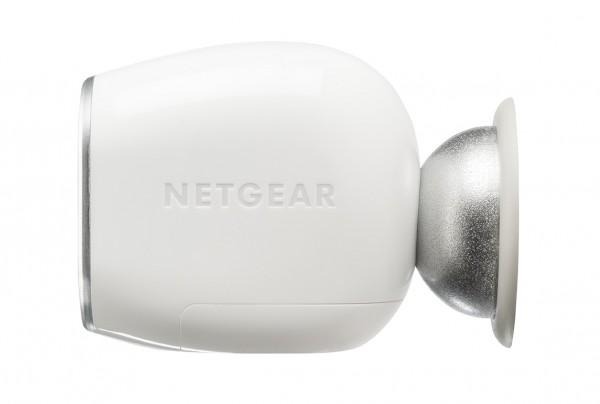 Netgear's camera promises longer runtimes, however, of four to six months. However, it's unclear what comprises the "typical" usage Netgear has in mind; Homeboy figures on three motion sensor activations a day, for instance.
Each Arlo camera links up to a base station, which connects via WiFi 802.11n to your home network; Netgear says the range is around 150 feet. The camera itself has a 130-degree wide angle lens and fixed focus, and there's digital pan/zoom, along with infrared LEDs to light up night scenes.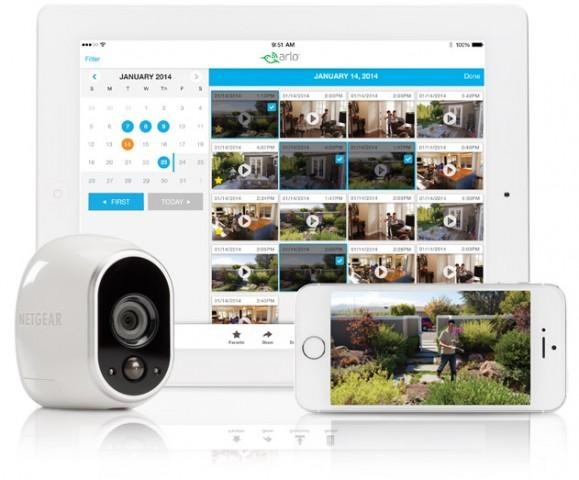 As for the app, that pings up a notification whenever a camera is activated, while the cloud storage kicks in to record what's going on. There's no subscription fee for that cloud store, either.
Meanwhile, in the pipeline is LiFX integration, with the ability for Arlo cameras to trigger the color-changing LED bulbs.
That's expected – along with other partnerships that Netgear is yet to detail – in early 2015.
Arlo will be available in January 2015 as a two camera starter kit with the base station for $349.99. Individual add-on cameras will be $169.99 apiece.
SOURCE Arlo