Homeboy WiFi Camera Cuts Power Cord With 3 Month Battery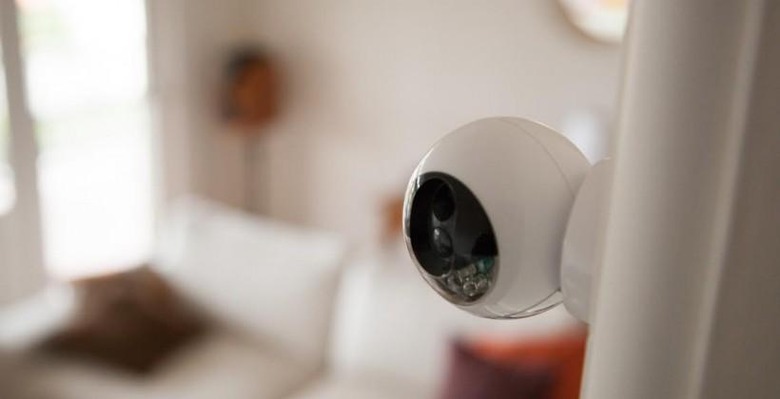 WiFi cameras like Dropcam aren't new, but while baking in wireless connectivity has helped cut one cord, they've always needed to be plugged into a power supply. Now, Homeboy claims to have severed that second tether, with its eponymous camera running on batteries and promising around three months of use from a single charge. That makes positioning all the easier, and Homeboy has taken advantage of that with a magnetic base that means the camera can be pointed in any direction or even hung upside-down from the ceiling.
Homeboy includes a base cradle which can be fixed to a wall, door jam, or somewhere else, and then the camera itself clings magnetically to it. That allows it to be twisted and turned to point its lens wherever you prefer, but also swiftly taken down so that you can recharge it.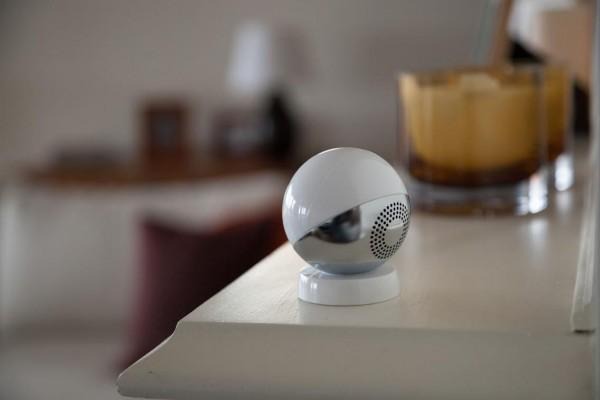 Out of the box, Homeboy is coming with IFTTT integration to hook the camera into various other smart home tech, like SmartThings, hue lights, or Belkin's WeMo motion sensors. You can manually "arm" the camera and its alerts service, allow geofencing to do it when you leave the home (and shut it off when you return, with a choice of small, medium, or large zones for triggering), or rely on a trigger from something else through IFTTT.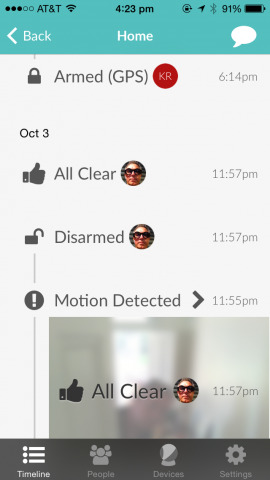 While you can get alerts individually, Homeboy is also pushing a more collaborative approach to monitoring. Setting up a "Crew" allows you to nominate "Chief" and "Deputy" members who will get notifications as well as triggering the geofencing.
"Posse" members will also get notified, but they won't affect the arming.
It's not clear at this stage exactly what Homeboy considers "typical" use to get that three month battery life – we've got a request in for more information, and will update accordingly – but it seems to be a combination of movement triggering and burst recording rather than continuous streaming as with, say, a Dropcam.
Update: Homeboy tells us the three month battery life is based on three motion sensor activations per day, and that the camera typically takes between 2-3 hours to recharge.
As soon as movement is detected, the camera automatically turns on and records half a minute of footage. It's not going to compete with the HD video a Dropcam can capture, however, topping out at SVGA resolution.
Homeboy is up for pre-order today, priced at $149, with the first batch expected to begin shipping November 1st. The startup does say that pricing could change after that point, however, as well as different pricing options if you're willing to sign up to subscription services; in 2015, for instance, there'll be a professional monitoring option offered.
SOURCE Homeboy
MORE IFTTT