New Kodak surveillance camera rivals Nest Cam with a lower price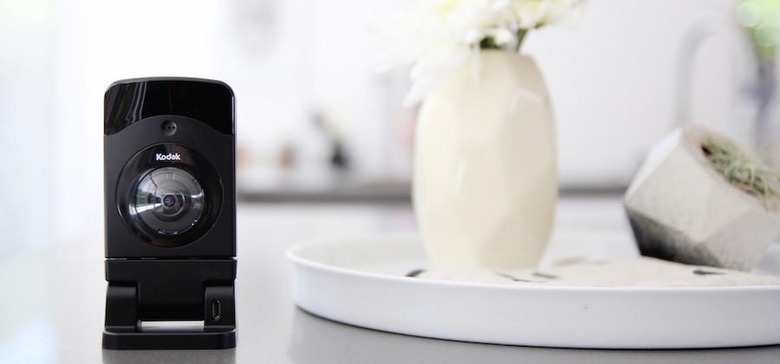 While Google's Next Cam is arguably the most popular connected home surveillance camera around, that doesn't stop other camera makers from trying to compete with their own solutions. Take for instance Kodak and their new CFH-V20 camera, part of their Connected Family Home series. The camera not only has a 180-degree field of view, but can stream HD video, act as a two-way intercom, and has night vision.
The Kodak CFH-V20 pairs with the iSecurity+ app for iOS and Android, not only enabling the previously mentioned features, but also for sending notifications based on detected motion when no one is home. The camera is also WiFi compatible, in addition to serving as a WiFi signal extender.
Like more and more home automation and Internet of Things (IoT)-connected devices, Kodak's camera also supports IFTTT integration, letting work in combination with a number of apps and services.
Those who purchase the CFH-V20 also get a lifetime subscription to Kodak's 1-day cloud storage, or a service that stores the last 24 hours of recorded footage for review at a later time. Customers can increase that time duration with 14- and 30-day plans, priced at $9.99 per month and $19.99 per month, respectively.
The camera itself is priced at $150, making it an attractive alternative to the $200 Nest Cam.
SOURCE Kodak