My Favorite Phone Of 2018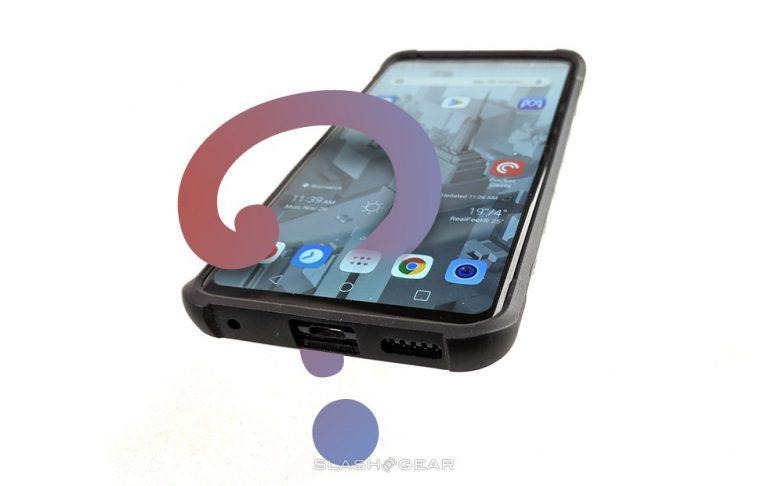 We may receive a commission on purchases made from links.
This year I reviewed a lot of phones and test-drove more than I reviewed. Some phones, like the phone I'm about to write about, I got the opportunity to use at a time that was well after the usual reasonable window of opportunity for reviewing a smartphone. I got the LG V35 ThinQ at a time at which the LG V40 ThinQ was about to be released and the LG G7 ThinQ was already on the market. So why, you might think to yourself, why on earth would I pick the LG V35, of all phones, as my favorite smartphone of the year?
The Moderate Machine
Behold, the LG V35 ThinQ, a device with an unfortunately complicated name and a design that's not particularly eye-grabbing. The LG V35 was released right around the same time as the LG G7, which made for a bit of an awkward launch. LG seemed to concentrate on marketing the G7 and the V35 sort of fell by the wayside.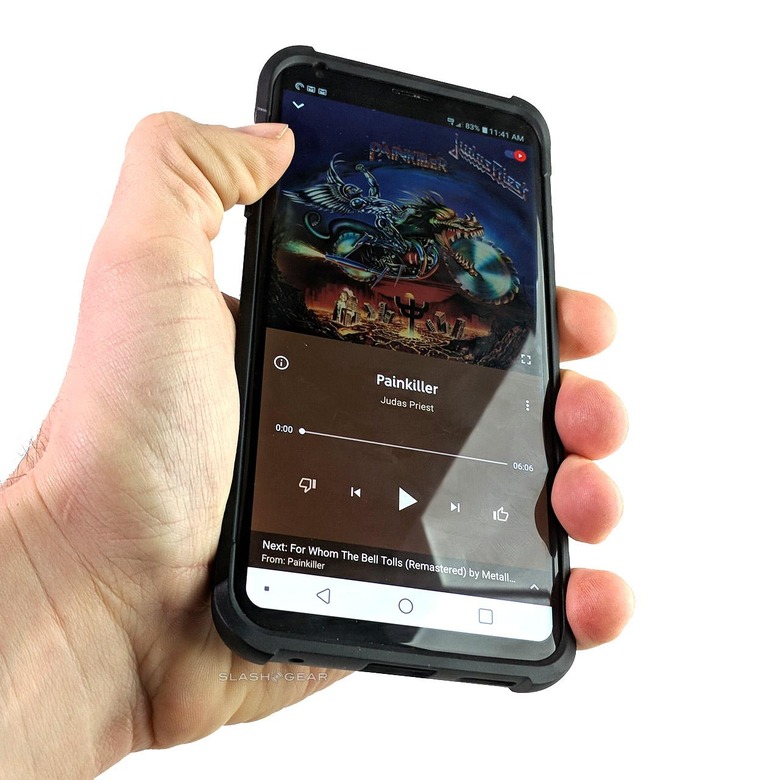 The LG V35 didn't get particularly stand-out reviews – even our own JC Torres said skip it. He did this largely because the V35 is nearly identical to the LG G7 with the exception of the display type and the battery, while the price was $150 higher.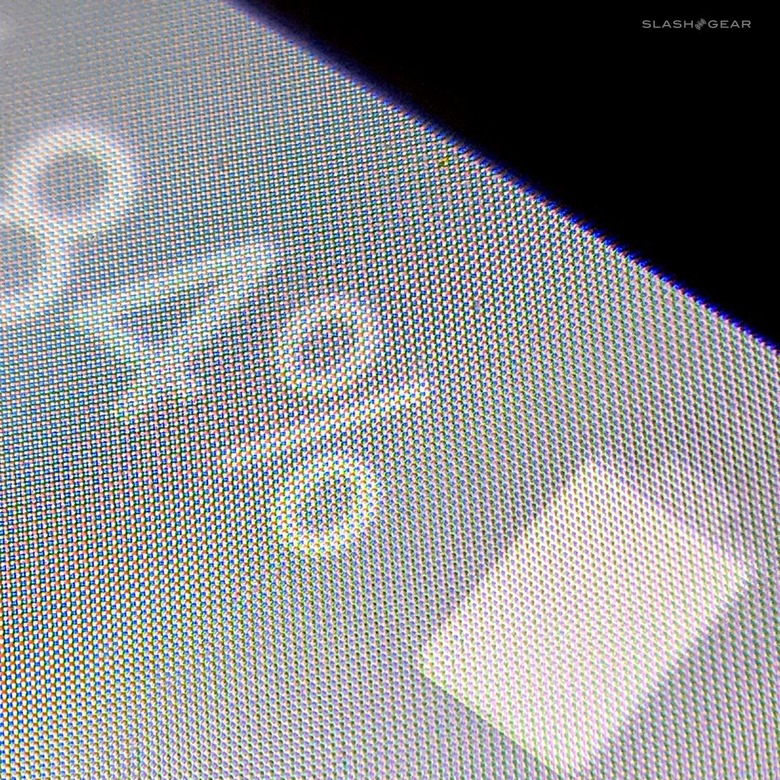 The LG V35 has a 6.0-inch 18:9 QuadHD+ OLED (2880 x 1440 / 538ppi) display and a Qualcomm Snapdragon 845 processor under the hood. It has a 3,300mAh battery that lasts for an exceptional amount of time, and it's got a semi-unique pair of cameras on its back. One shoots decent photos with a standard lens, the other allows you to get super wide (with 107-degree vision).
The Audio
LG continues to ride the high-quality audio train to glory. The LG V35 ThinQ has a Hi-Fi Quad DAC, with DTS:X virtual surround sound for up to 7.1 channel sources. It delivers higher quality sound through its headphone jack that most other phones released today are capable through any jack, be it USB-C, Lightning, or otherwise.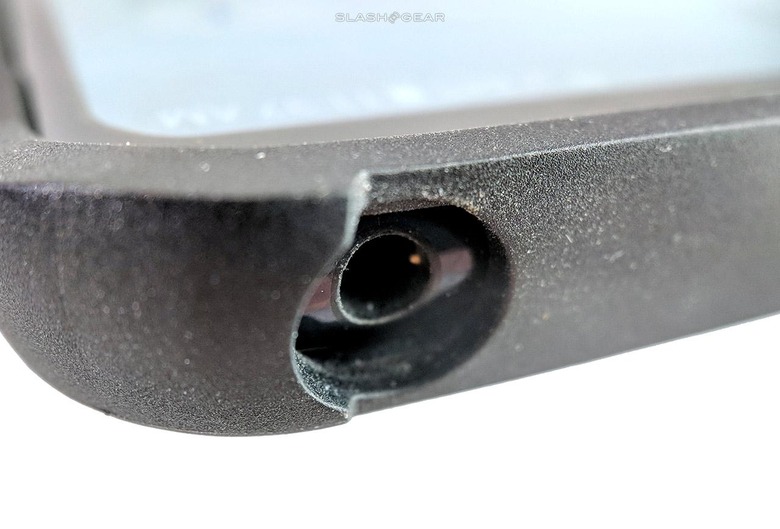 Best of all, this phone's built-in amplifier for sound does not require that you use any sort of dongle. You just plug directly in to the headphone jack. The phrase "they don't make em like they use to" is alive and well here in 2018 when the headphone jack is not standard on most high-end smartphones here in the USA. LG tows the line, not only continuing to deliver the headphone jack on its phones, but including a high-quality amplifier inside the phone to boot.
The Case
I like to use substantial smartphone cases with my devices. I've always liked having a case on my phone that assures me that there's basically NO WAY this phone is going to be damaged from a simple drop on concrete. For the LG V35, I got an Urban Armor Gear Plasma Series LG V35 ThinQ case.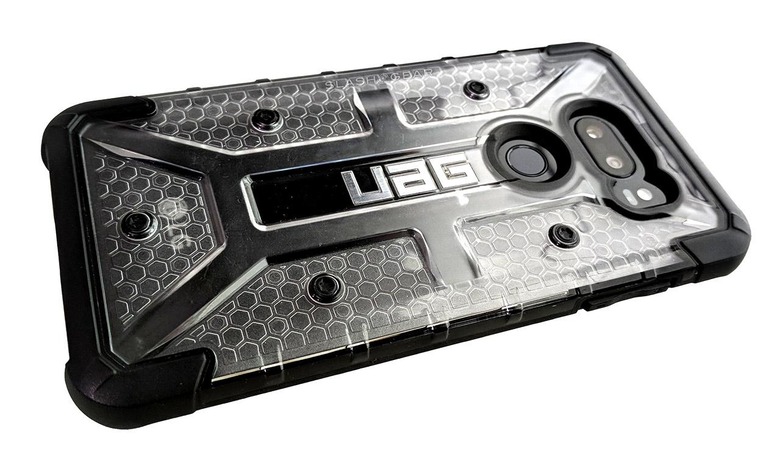 This case gives the LG V35 the substantial feel it deserves. UAG selected a tactile design and they've stuck with it in a wide range of cases – and it fits perfect for this phone. Not least of all because it leaves plenty of room up top for plugging in a headphone cord.
Amazon Prime Exclusive
The LG V35 can be found on Amazon for approximately $550. That's $350 cheaper than you'll find it elsewhere. This phone's price, here, is right on target. This device is only found with this price on Amazon with their "Prime Exclusive Phone" deal. If you're not an Amazon Prime member, you can become one for free for 30 days – long enough to buy this phone then shut your Prime account status off again immediately afterward.
The phone from Amazon is listed as "LG V35 ThinQ with Alexa Hands-Free – Prime Exclusive Phone – Unlocked – 64 GB – Aurora Black". Once you get the phone, you'll find a bunch of Amazon-specific apps. Deleting these apps, if you do so choose, is extremely simple. Once you do this, the phone is essentially the same as it'd be if you'd bought it anywhere else.
A couple of apps can only be "deactivated" and not deleted unless you root the phone – but they're quite tiny, and don't take up a significant amount of space on the phone in their non-active state. If I were buying this phone right here, today, this is the way I'd do it. If you can find this phone elsewhere for cheaper, by all means, go for it.
Not Best, but Favorite
I need to make clear, here, that this isn't necessarily the best phone in the world today. The Google Pixel 3 has a better camera. The OnePlus 6T is probably the best phone for the money. The Palm Phone (2018) is easily the strangest phone on the market today. As per usual, Apple made a couple of phones that make upgrading from one iPhone to the next an easy decision.
But assuming you're looking past each of those phones for one reason or another, and you've gone through the rest of our phone reviews portal to seek the lot, the LG V35 is indeed my personal favorite of the year. If you're looking for the Y-Wing of smartphones here in the year 2018, the LG V35 is the way to go.
SlashGear uses affiliate links, and sometimes if you buy something we'll get a small cut of the sale.