Motorola Tablet May Return With Moto X Customizations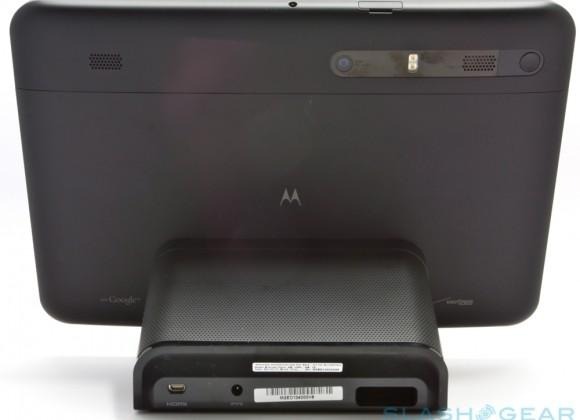 So you say you're in the market for a new tablet, but you've found the customizations available with the Motorola Moto X smartphone to be the bees knees? You may be in luck – there's a tip from a very, very brief set of words exchanged between Engadget and Dennis Woodside this week that suggests we may be seeing a new Motorola product in the near future with features mimicking those of the Moto X. While the wording on this very brief interlude in a conversation could mean many things, it's time we went down a list of possible – and probable – next-generation Motorola devices.
What we're seeing here is Engadget suggesting that Dennis Woodside implied that there'd be either a tablet or a phablet in the works soon. Motorola is working on something – that goes without saying – but what it is, Woodside is not quoted on specifically. Here's what's suggested:
"That's something we are working on, but [there's] nothing specific to talk about right now." – Woodside for Motorola
He's also quoted as saying that Motorola will be expanding what they've done with the Moto X into new realms with new hardware. While the first quote appears to be in response to a question about tablets specifically, this second blip suggests a wider variety of devices – "other form factors", they say, including:
"Some of the design cues, as well as technologies, from the Moto X." – Woodside for Motorola
We've seen a device that'll likely appear in the next few weeks from Motorola with a more budget-minded side to it. This device looks quite similar to the Moto X with a few specific design alterations that appear to make it a slightly less costly machine, though it does seem to stick with the multi-colored offering environment. You can read more about this Moto X budget edition in our article back on the 29th of August.
It was there that a set of backside cases for this low-cost Moto X appeared internationally. Just last week the folks at Android Community also wrote up an FCC listing of a device suggested to be called Motorola DVX. This could also be the slightly modified Moto X.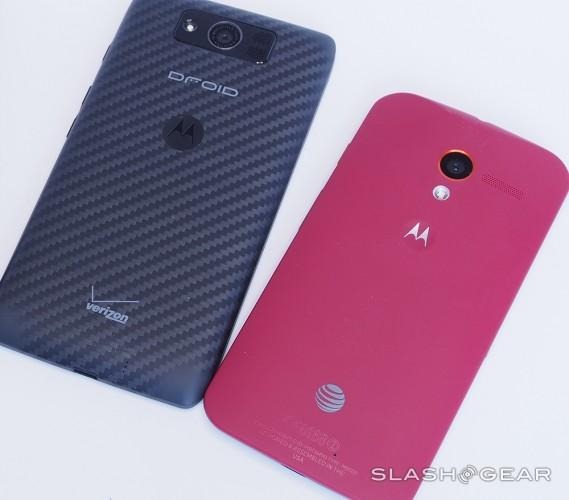 Meanwhile the team at Motorola responsible for deciding when it makes sense to create a tablet or not have remained dormant for some time. Though they did seem – at first – to have great success teaming up with Google for the Motorola XOOM as the first near-Nexus device to run Android 4.0 Ice Cream Sandwich, sales never really took off. Since then Motorola hasn't made real inroads toward the tablet market and have shown no sign of interest in the mid-sized device market – aka phablets.
But now that the company is known as Motorola, a Google company, things may very well have changed. ASUS just took command of the second generation of the Nexus 7, and there are rumors that Samsung too will get a re-up for the Nexus 10, but there's always a chance that this new sort of launch – Moto X style – could see a tablet approaching.
Think about a 7 or a 10-inch tablet with a hand-picked color to it, packed with either Motorola X8 or Qualcomm processor power under the hood so it can take advantage of Google's new generation of Google Now and the hands-free-ness of "always listening" by your side. Contextual Computing will be back with Motorola's next device, of that you can be sure – now we'll see if it makes sense for the company to bring a significantly larger display to the market as well.