Open Mic: New Android phones will always be listening

In a bit of a leak of information this weekend, Google's next-generation software spilled on the heels of the upcoming Motorola smartphone Moto X. This device will be working with Google's next iteration of their mobile software and will act as a bit of a centerpiece for said software, showing off abilities like voice commands with a system that's able to listen all the time.
While this sort of constant listening ability isn't new, it'll certainly stoke the flames with users fearful of the privacy-invading abilities of miniature monitors of all kinds. If you take Google Glass for example, you see so much fear of the unknown that it's striking – just because the device allows a camera to be mounted to a person's face, the public loses its collective mind over Big Brother-esque possibilities.
UPDATE: Since this article was published, we've reviewed the Moto X, the DROID Ultra, and the DROID MAXX, each of them working with hands-free mode as spoken about above and below. This is still also referred to as "always listening".
Here with Google's next version of Android – at least as it rests in the Moto X, you'll have sound being drawn upon at any given moment. Google Glass also has abilities similar to this with its own always-on voice recognition system.
But how different is that from the Wi-Fi detecting abilities of smartphones, tablets, and notebooks we've been using for years? The difference is that we humans cannot transmit the signals these devices have ben seeking with their wireless data radios – with the "always" button tapped in a device's voice recognition engine, all will be heard.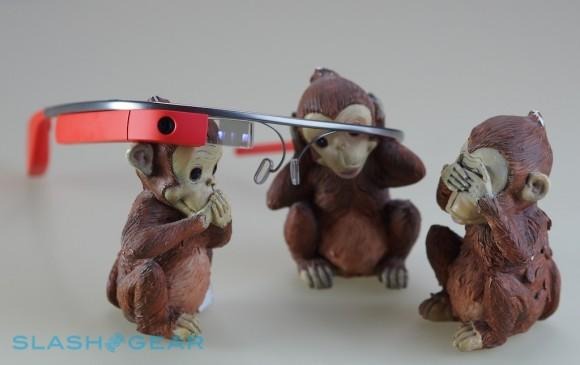 See more on the Social Implications of Google Glass – "Staring" and all.
Consider the idea that any smartphone right this minute could have its voice recorder activated. How different is this from Google's next-generation software, save its intended purpose?
Head to 3:09 into this video to see what'll happen if you use Open Mic incorrectly. Make sure you're not calling Mom on accident.
NOTE: Back when Android 4.0 Ice Cream Sandwich was first introduced, there was a feature – and there continues to be a feature – tagged as "open microphone". This is an experience that currently works with Android devices allowing voice dictation and streaming voice recognition – at the moment it does not work with voice commands.
"Android 4.0 introduces a powerful new voice input engine that offers a continuous "open microphone" experience and streaming voice recognition. The new voice input engine lets you dictate the text you want, for as long as you want, using the language you want. You can speak continuously for a prolonged time, even pausing for intervals if needed, and dictate punctuation to create correct sentences. " – Google for Ice Cream Sandwich About
This system is translated, therefor, to the next version of Android with streaming voice commands, aka "Open Mic". This update allows you to work with everything introduced with the newest version of Google's online search engine and allows it to listen in at all times. That's Conversational Search in Chrome if you'd like to try it right now.
You will still have to press or tap a button to make it all work, of course. In the future you'll only have to press a button once and you'll have your Android smartphone there listening to you whenever you like – easy and fun, right?