Google Conversational Search turned on in Chrome update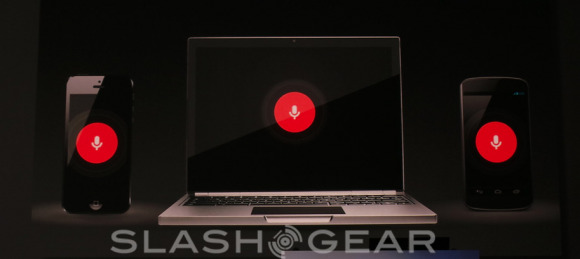 Google's new "conversational search" feature for Chrome has quietly been enabled, with the new feature appearing in the latest version of Google's browser. Announced at I/O, the new Voice Search feature builds on the existing ability for Chrome to accept spoken search terms, now listing out your query on screen as you say it, and then able to show the results in Google Now-style cards as well as reading out the answer.
That's not the only improvement, however. The system also supports semantics across repeated searches; so, for instance, if you ask a follow-up question, Google will automatically understand that the two queries are related.
If you ask "When was Ford founded?" for instance, Google will now read out the answer. You can then ask a follow-up like "Where is its headquarters?" and, even though you did not specify you were still asking about Ford, Google will still understand that it's the topic of inquiry.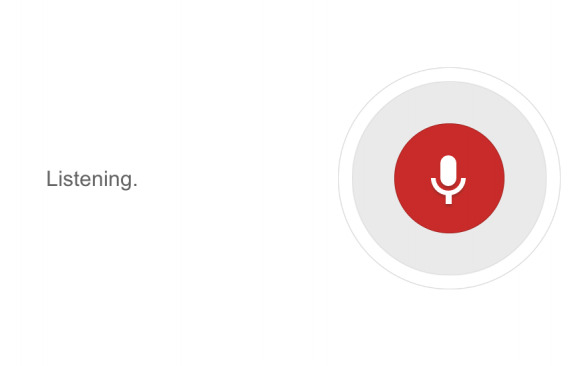 At the heart of this contextual awareness is Google's Knowledge Graph technology, revealed last year, and integrated with natural language processing. That way, search knows that some queries will be about people – perhaps referred to as "he" or "she" in follow-up questions – while others will be about objects or companies.
More impressive are the compound assumptions that search can now make. Ask Chrome if it will rain tomorrow, and it will tell you the forecast (as well as display it on-screen): automatically figuring out where you are, and that you may want a full forecast.
Still absent is so-called "hotword search" as on Google Glass, which allows you to wake the system with a spoken command – "OK Glass" in the case of the wearable – and then begin asking queries. That seems likely to arrive sometime soon, though, especially given Microsoft has built something similar into Xbox One.
Overall, the technology is further evidence of Google's greater confidence in its own results, and in showing users what it believes they're looking for rather than just a list of possibilities. That's something Matias Duarte, director of Android user experience, described to us as a key part of Google Now back at MWC, an endeavor which has applications across Google's range: desktop, Chromebook, Android, and Glass.
You'll need to be running the latest version of Chrome in order to get access to the new voice search functionality, and you may have to be patient, too. Google appears to be suffering some teething problems scaling out the system, and we're getting a lot of "No internet connection" error messages right now.