Google Glass gains web browser and expanded voice commands

This afternoon Google has released an update to their popular wearable device – popular though it remains extremely limited in its release scope at the moment – complete with the ability to browse the web. This update brings what you can call "Google Glass", "Glass", or "Project Glass" up to a point where you've got voice commands for reading text aloud, replying to calls, and answering calls as well. And don't forget the sharing!
Glass tethers with your smartphone at the moment, if you're using the model that hundreds of Glass "Explorers" were sent earlier this year. When that phone receives a text message, Glass is able to display it on its miniature screen above your right eye, and now (if you ask nicely), the device will read this message aloud.
You can also now ask Glass to reply to this text message with a message you dictate or answer a telephone call and chat from the headset.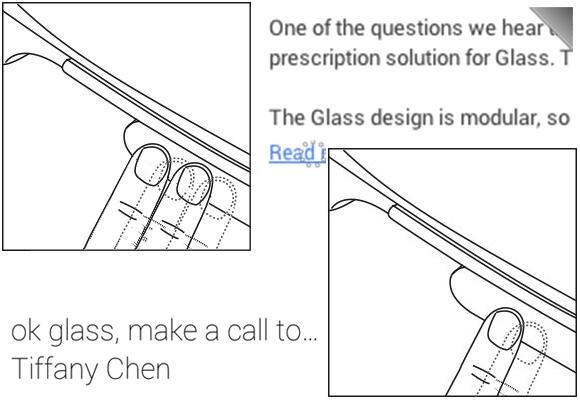 Users will now also be able to take a photo with Glass' built-in camera and share it with friends with the command "OK Glass, share with John." This functionality ties in with an expanded set of contacts – any of the user's entire collection of Gmail "My Contacts" through Glass' "send a message to..." button in its main menu.
This update allows Glass to see the web in a more traditional way than it was allowed before, here with a "View website" button appearing after one does a search for a term of their choice. Glass allows the user to view a webpage in any of several ways: Scrolling, Clicking, "Looking around", and Zooming. Each of these abilities works with Glass' touchpad (at the user's temple):
"• Scroll – Slide your finger forward on the touchpad to scroll down.

• Zoom – Slide two fingers forward or backward to zoom.

• Look around – With two fingers down on the touchpad, move your head around to pan.

• Click – As you look around, you can tap to select anything in the center of the screen." – Project Glass
Each of the updates appearing this week will be sent to Glass units automatically over the next couple of days. Expect all of these bits and pieces to come up in the Explorer Edition of Glass by the 4th of July or bust!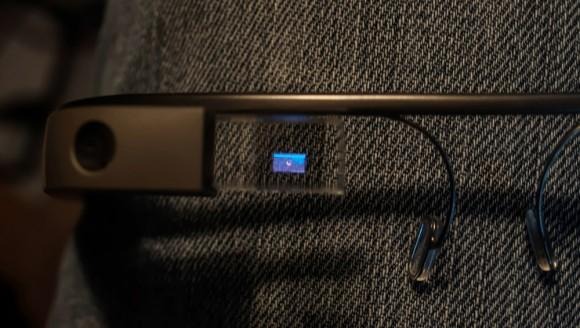 NOTE: This is part of a monthly update schedule laid down by the Google Glass developer team earlier this year as well. We've got a lovely Google I/O 2013 Glass Fireside Chat series you should take a peek at if you'd like more insight in to what this machine is going to be like through the rest of the year and the future beyond, as well!
SOURCE: Glass