Moto X Budget Edition May Include Swappable Casing Colors

While the current first-wave Moto X devices from Motorola allow custom-order colors and etching, a tip today suggests that a low-cost version of the device might include the ability to swap out casings whenever the user chooses. What we're seeing today is a combination of a photo of some colored backsides of a next-generation Moto X (or whatever it'll be called in the future) alongside reminder that Motorola CEO Dennis Woodside spoke up recently on a low-cost device for developing countries. Could this be it?
While at first glance these backside covers, appearing via G for Games, look very much like what you'll see from the custom Moto X, several points of distinction shine through. The first is the location of the speaker grille – where it's on the right in the Moto X, here it's on the left. This grille also works with far fewer holes than the Moto X, and with only three rows rather than five.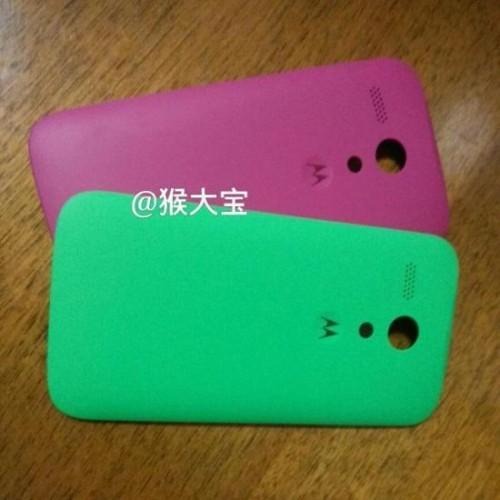 The Motorola logos on these mystery cases are black while the Moto X has logos that are white or silver. The logo is also significantly closer to the single LED flash bulb hole than in the Moto X. There's also no microphone hole near the bottom of the case like there is with the Moto X. The texture resembles that of the customized Moto X, but these cases appear to have a slightly smaller bend to them.
Finally – though this element is likely added in the final stages of case creation anyway – these cases don't bear the same "Designed & Assembled in the USA" text that the customized Moto X does. All things considered – these cases look to be made for new devices we've not yet seen in the flesh.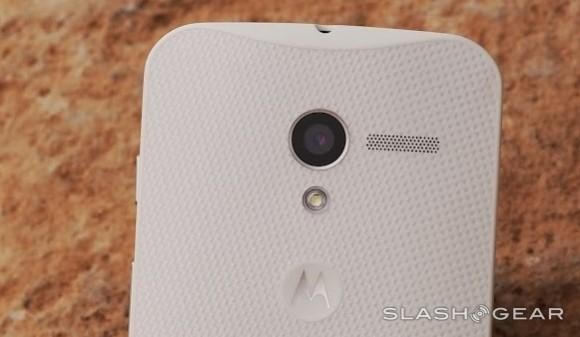 ABOVE: Moto X carrier edition (Verizon) with textured back. BELOW: Moto X customized edition (AT&T) with red back and orange accent.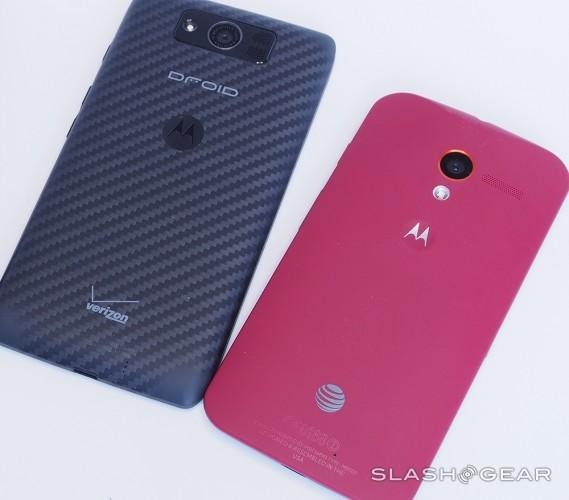 Having a look back an interview Dennis Woodside (Motorola CEO) did with CNET back on the 1st of August, you'll find another piece of this puzzle. There Woodside suggests that a "less expensive" device will be appearing soon "designed and priced" to appeal to international customers – places where buying a phone with a subsidized price just isn't a reality.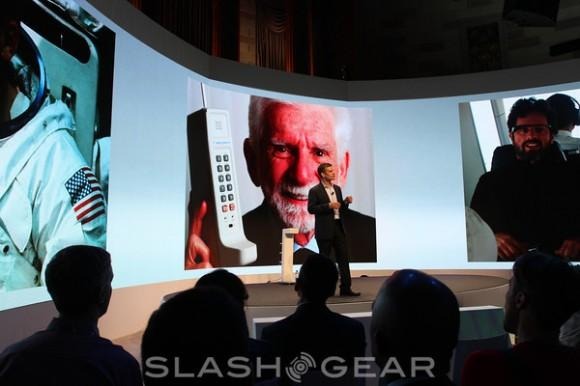 So barring the idea that these device could – just as easily – be part of a release where customers will be able to buy a Moto X with lower power and therefor lower price off-contract, what else could they be?