Motorola XOOM gets Android 4.0 ICS upgrade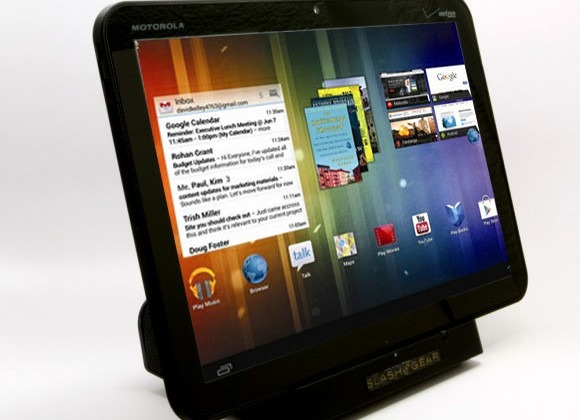 This week Verizon has announced that the Motorola XOOM will begin to recieve the official Android 4.0 Ice Cream Sandwich upgrade and officially become the first tablet to do so on the carrier. This upgrade will boost the 10.1-inch tablet up to the newest version of Google's mobile operating system and will be the only tablet on the market with a certified Google-pushed vanilla version of Android 4.0 Ice Cream Sandwich. This upgrade brings with it a selection of new features for the tablet such as a built-in photo editor.
This upgrade also adds speech-to-text technology and a brand new launch bar for home-screen customization. This upgrade will be extremely similar to what we saw in the Android 4.0 Ice Cream Sandwich upgrade given to the ASUS Transformer Prime, the first tablet in the world to grab the update from Google – minus the ASUS additions. What you're seeing above is a simulated screen on the original XOOM while below you'll see the official photo editing app coming to the device with this upgrade.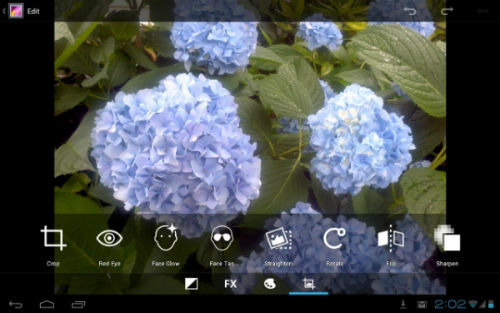 Verizon reminds us here that they've also released a full list of devices they've got on Android 4.0 ICS currently, this list also containing devices that will recieve the upgrade in the future. Those of you using the following devices can expect upgrades inside the next few months:
HTC:

HTC ThunderBolt™

DROID Incredible 2 by HTC

HTC Rhyme™

HTC Rezound™

Motorola:

Motorola XOOM

DROID BIONIC™

DROID RAZR™

DROID RAZR™ MAXX™

DROID 4

DROID XYBOARD 8.2

DROID XYBOARD 10.1

Samsung:

Samsung Galaxy Tab™ 10.1

Samsung Galaxy Tab™ 7.7

LG:

Spectrum™ by LG

Lucid™ by LG
Have a peek here at the ASUS version of this software, again reminding yourself that this is not the exact same version of the software that the XOOM will be getting – but it's close. The Motorola XOOM ICS upgrade will be pushed to the whole United States in waves starting today.
[via Verizon]