Motorola shipped only 100,000 XOOM tablets in Q3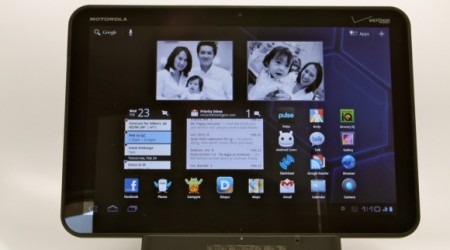 Motorola Mobility reported its Q3 earnings report today and revealed a gloomy future for its Motorola XOOM tablet. The company had shipped only 100,000 units of the tablet in this last quarter, which is far less than the 440,000 units shipped in the quarter before as well as the 250,000 units shipped in the quarter of the tablet's launch. It must also be noted that this is the number shipped and not necessarily the number actually sold.
In contrast, Apple's iPad shipped 11.1 million units during the same period, far ahead of all Android tablet competitors. Despite this, Motorola is expected to announce a successor to the XOOM sometime soon and has recently begun 4G LTE upgrades for the current XOOM tablet. The upgrade requires customers to ship in their tablets to have a hardware component installed.
We've seen leaked photos of the Motorola XOOM 2 tablet earlier this month alongside what we now know to be the Motorola DROID RAZR. The XOOM 2 is expected to sport a smaller 8.2-inch screen with angled-cut corners and a ring of white on the backside. It will likely support 4G LTE and possibly Android 4.0 Ice Cream Sandwich.
[via Business Insider]