Motorola foldable RAZR spec leak suggests a tough decision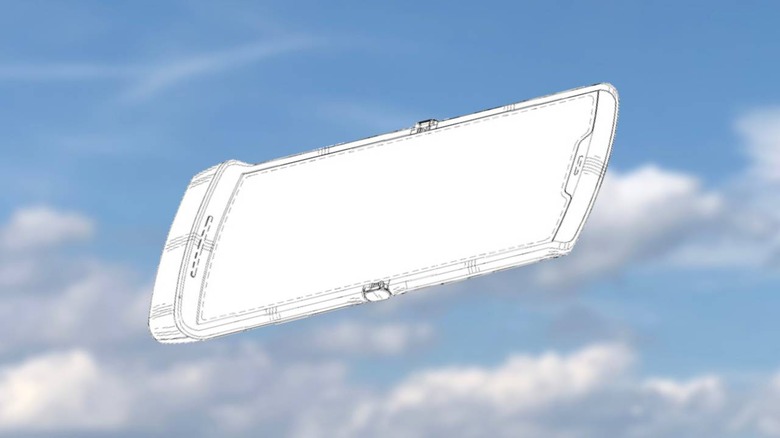 The foldable Motorola RAZR was already believed to be taking an alternative route than Samsung's Galaxy Fold and Huawei's Mate X, but a new leak suggests the differences may be even more fundamental. The smartphone is expected to launch as a Verizon exclusive, bringing back the RAZR brand from the archives and using a folding screen in a different orientation to rivals.
Samsung and Huawei have both announced foldable phones that have vertical hinges. In the case of the Galaxy Fold, that hinge folds the flexible OLED panel in on itself. The Mate X, meanwhile, wraps its OLED around the outside.
In contrast, the Verizon Motorola RAZR is expected to ape the original flip-phone design, with a screen that folds across the middle horizontally. Much like an original RAZR V3 – or the Motorola StarTAC before it – the front of the device would hinge up. However, rather than a screen and a numeric keypad, the new RAZR would have a single, flexible touchscreen.
That alone could have differentiated Motorola from its rivals, but according to new leaks the RAZR reboot will do that in other ways, too – some of which may be more controversial. Leaked specifications for the smartphone, shared by xda-developers, suggest Motorola is taking a different strategy with the handset's processor, too. Whereas Samsung and Huawei have opted for top-spec flagship chipsets, Motorola is said to have gone for something more humble.
Specifically, the new foldable RAZR – codenamed "Voyager" – is believed to use a Qualcomm Snapdragon 710 chipset. Launched in May last year, the Snapdragon 710 mobile platform aimed to bring "premium tier" features to more affordable phones. It has eight CPU cores and uses Qualcomm's Kryo 360 architecture, along with Adreno 615 graphics.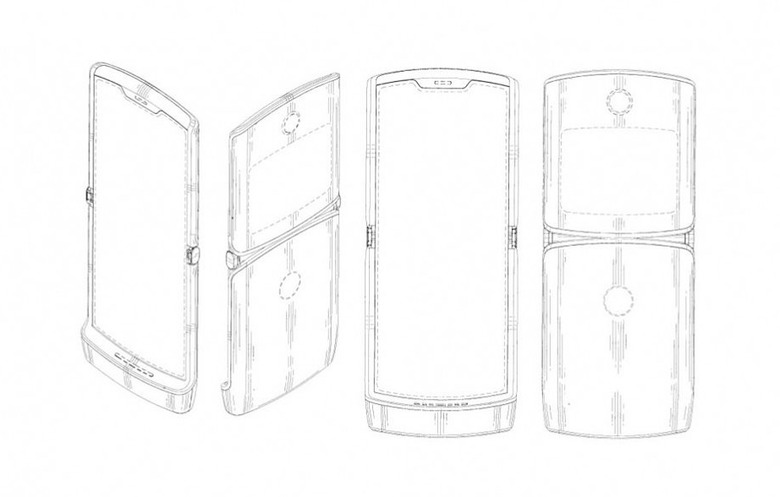 Although it was the first non-800 series Snapdragon to support features like 4K HDR playback, there's still a gulf between the 710 and more recent flagship SoC products like the Snapdragon 855. Motorola's reported decision to use it in the new RAZR "Voyager," therefore, is on the face of it an odd one. According to the leak, Motorola could pair it with either 4GB or 6GB of memory, and either 64GB or 128GB of storage.
It's not the only unusual specification. Motorola is also said to be using a 2,730 mAh battery, significantly smaller than the batteries Samsung and Huawei are relying upon for their foldable phones. One argument is that the 2019 RAZR will be considerably smaller than its folding rivals, and as such will require less power. Notably, the Galaxy Fold and Mate X have space to accommodate two battery packs, whereas the Motorola is likely to squeeze in just one.
How long that will last, running the foldable internal screen, is unclear. According to these latest leaks, the panel is likely to be a 6.2-inch 876 x 2142 display, relatively tall and narrow compared to the more square screens of the Galaxy Fold and Mate X. The external display, meanwhile, is believed to be 600 x 800 resolution – and offer a limited subset of features rather than full Android functionality – and the RAZR is said to come in three colors: white, gold, and black.
Although smartphone buyers often look to the most cutting-edge components in their new device, there's an argument to be made for more conservative specs. The latest breed of BlackBerry handsets, for example, have opted for midrange Snapdragon chipsets: these have been more frugal, and thus the phones have delivered impressive battery life. Motorola's decision could be similarly shaped by the constraints of size, weight, and physics, using a slower SoC so as to maximize the runtimes from its lower-capacity battery.
What remains to be seen is whether, given the earlier reports of a price tag in the ballpark of $1,500, potential buyers will balk at the idea of getting midrange specifications. Motorola will undoubtedly look to capitalize on what brand value the RAZR name still retains; indeed, the original RAZR V3 was never the most functionally-advanced nor the most powerful device on the market in its day. Instead, it prioritized aesthetics, Motorola making hardware decisions based on how it could design the clamshell phone.