Motorola foldable RAZR leak suggests an unexpected twist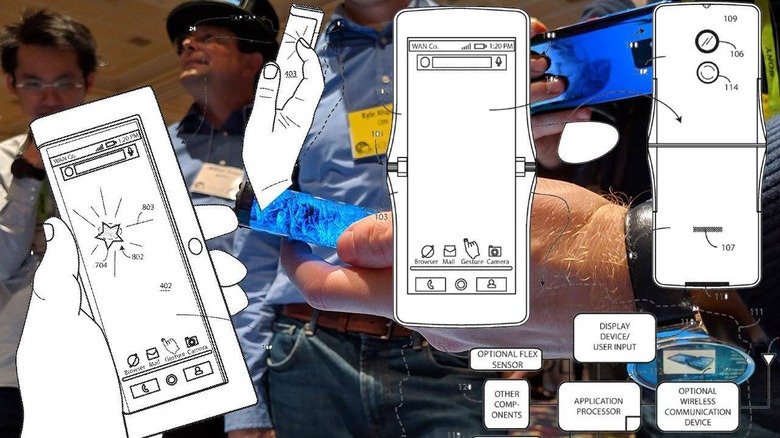 Motorola hasn't revealed its foldable phone yet, but the rebooted RAZR project is arguably the device we're most curious to see. Now, new details about how the smartphone will apparently work have leaked, and it sounds like Motorola is taking a very different approach to what Samsung is doing with its Galaxy Fold smartphone.
Chatter of a reborn RAZR began back in January, after a report that Motorola was working with Verizon for an exclusive foldable phone. The handset would take the original RAZR – launched back in 2004 – as its inspiration, but bring the flip-phone up to date with a folding screen and smartphone OS.
Patent diagrams later indicated just what that foldable phone might look like, including the possibility of a different style altogether from what Samsung and Huawei will deliver. The Samsung Galaxy Fold and Huawei Mate X have a vertical hinge down the center of their folding displays. In contrast, Motorola's designs had a vertical fold.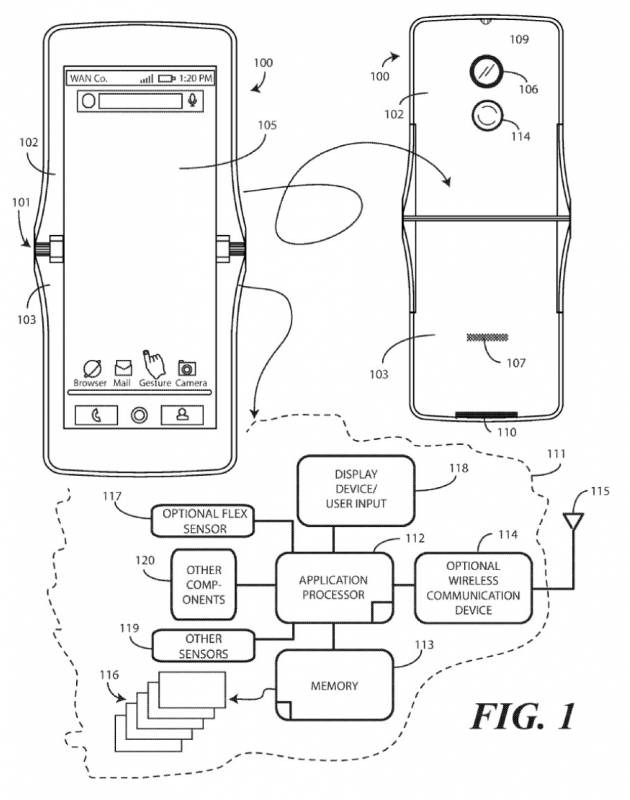 Although numerous folding devices – whether with production intent or prototypes – were revealed at Mobile World Congress 2019 last month, Motorola's was conspicuous by its absence. Execs at the company did confirm that it was an ongoing project, but declined to give specifics. However, they did indicate that the strategy might be different from the "unfold a phone into a tablet" concept that Samsung and Huawei are following.
Instead, the Motorola foldable could be intended to make a regular-sized smartphone much more compact and pocket-friendly when folded down. That would certainly please would-be big-screen smartphone buyers, who are turned off by the sizable slabs of the current crop of large handsets such as the Samsung Galaxy S10+ and others.
Now, courtesy of xda-developers' sources, we have a little more insight into how the Motorola phone might work. It says the Verizon-branded phone is currently codenamed "Voyager" internally, and will echo the Galaxy Fold in having a secondary display on the outside for when the main screen is folded up. However whereas Samsung is pushing the idea of its external display as doing everything a regular Android phone could, Motorola's will apparently be more limited.
Only pre-installed apps will be able to use the "closed display" it's suggested, and even then only a select few that Motorola has given permission. That includes up to six Quick Settings tiles, along with Moto Display and Moto Actions. For the camera, it'll interact with the primary display: tapping that will take a photo, while swiping it will zoom. A countdown timer – and presumably a preview for selfies – will be shown on the external display.
Meanwhile, the external display will work as a trackpad for scrolling apps and lists on the primary display when that's unfolded. Currently, it's said, that only works in Chrome and when navigating the apps timeline. The Google Assistant can optionally be allowed access to the external display, and Motorola is said to be testing it showing a clock, notifications, multimedia controls, and separate wallpaper.
In short, it sounds quite a lot like how the original RAZR used its external screen, albeit with the new Voyager closed display being a touchscreen. On that original flip-phone, the small outer screen showed things like caller ID and notification previews, rather than demanding that the phone be opened up completely.
Motorola could, of course, change strategy depending on how its ongoing Voyager testing pans out. It's also likely to be watching the reception to the Samsung Galaxy Fold closely, when that phone goes on sale in April.