Multiple RAZR 2019 foldable phones pop up in Motorola drawings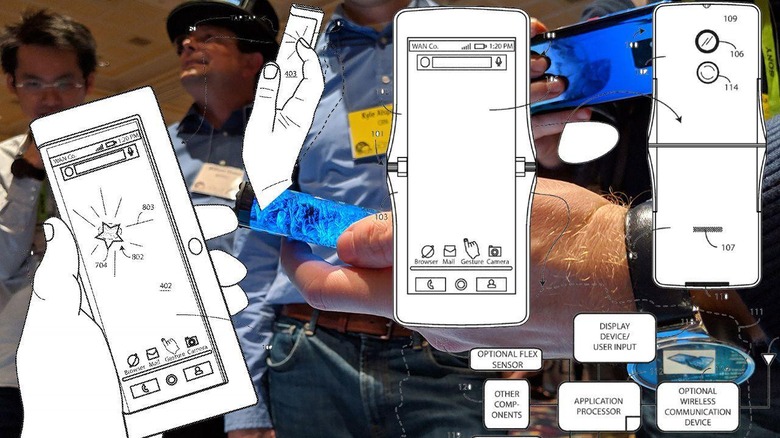 A series of illustrations was sent to SlashGear this morning depicting what appears to be the next Motorola RAZR phone, with a foldable display. We were understandably excited when the images appeared, albeit attached to an anonymous and untested source. As such, we did some digging – and we found some connections we might not have otherwise made.
The next Motorola RAZR phone – the RAZR 2019 – might well pop up with an ornamental design not unlike what we see here today. But, as we were to find in our search early this morning, these images weren't really meant to depict the device in its final form. They also weren't really meant to be hidden – and they weren't really leaked.
We first found the images pop up in a number of blogs, including one that hit the viral button: 91mobiles. Once we got that far, finding the true source meant a search of the entirely public-facing WIPO (World Intellectual Property Organization) database. There, we found the full patent application registration.
SEE TOO: Motorola RAZR Foldable smartphone has a rare opportunity in 2019
The patent goes by the unassuming name "Electronic device with hinge and corresponding systems and methods" and was granted back in August of 2018. As such, images haven't been in the public eye for quite a few months, and anyone who DID see the images back then have long since forgotten than they snuck a peek.
The patent includes the description of the most unique feature, the foldable display, here called the "flexible display." "The flexible display is inwardly folding and deforms when the first device housing of the electronic device pivots toward the second electronic device housing about the hinge from an open position toward or to a closed position."
This patent centers on one design, but leads in to a very similar set of patents, all with foldable display components. "Other displays can be configured to accommodate both bends and folds. In one or more embodiments the display 105 may be formed from multiple layers of flexible material such as flexible sheets of polymer or other materials."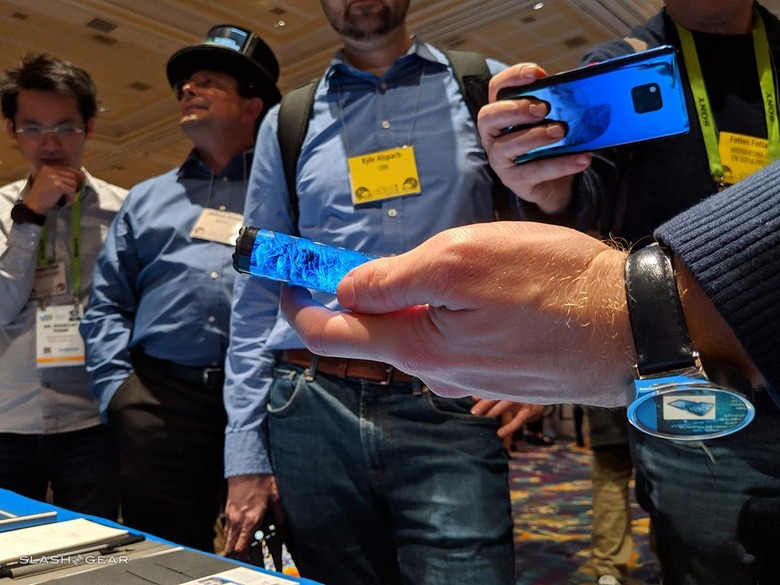 Above and below you'll see displays from the folks at Royole as shown at CES 2019. They've got the first flexible display smartphone on the market, the Royole Flexpai – and they've got more on the way, too.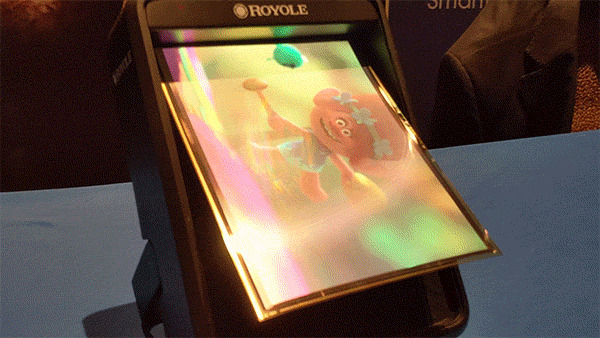 The images you see below come from another patent from Motorola described as follows: "Foldable wireless electronic devices that communicate wirelessly are provided that can attenuate the cavity modes created when the devices are folded." You'll find several different sorts of folds in the mix, not just that of the replicated original RAZR.
Motorola (and Lenovo) are pumping out every different sort of foldable display imaginable – or at least all the models you see here. In concept images, anyway. Cross your fingers they make real-life concepts and consumer devices of the lot. Might as well!