Snapdragon 710 Mobile Platform brings premium features to more phones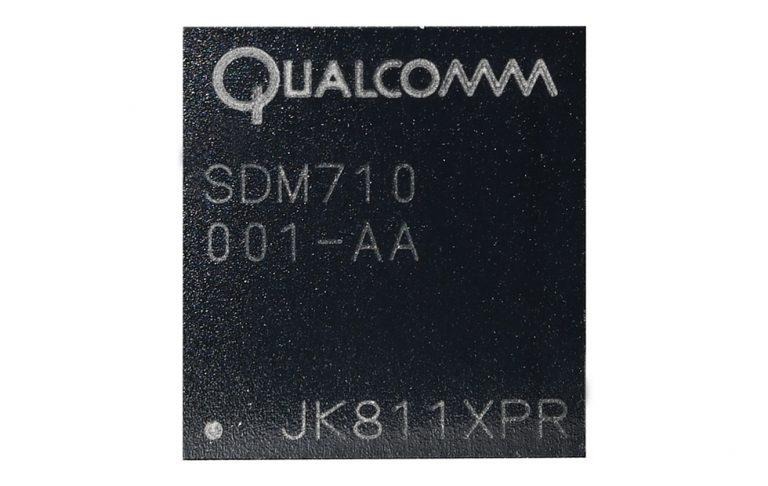 Qualcomm has unveiled its new Snapdragon 710 Mobile Platform, the first mobile platform in the company's 700-tier portfolio. The 710 Mobile Platform, Qualcomm explains, will bring certain "premium-tier" features to a wider mobile audience. The new chip will offer better performance in areas that include artificial intelligence, connectivity, camera capture, battery life, and more.
The Snapdragon 700 Mobile Platform series was introduced in late February 2018, that paving the way for tonight's 710 Mobile Platform announcement. As previously revealed, the 700 series is designed to focus on artificial intelligence and premium features, something the 710 excels at, per Qualcomm.
The new 710 Mobile Platform sports a multi-core AI Engine plus neural network processing. Talking about the new chipset is Qualcomm's VP of Product Management Kedar Kondap, who said:
By incorporating key AI capabilities and performance advancements, the Snapdragon 710 is designed to transform our customers products into the ultimate personal assistant, enhancing critical everyday consumer experiences, such as high-end camera features that will benefit from on-device high-speed AI processing, without sacrificing battery life.
Compared to the Snapdragon 660, Qualcomm says the 710 offers double the total performance in artificial intelligence applications. The company cites photo and voice intelligence capabilities as chief among the 710's offerings, including "virtually effortless" contextually-aware videography and photography. Likewise, the 710 is Qualcomm's first offering with 4K HDR playback outside of the 800-tier models.
Other features include better power efficiency for longer overall battery life. Qualcomm says the 710 results in up to a 40-percent decrease in energy usage when viewing 4K HDR videos and playing mobile games. Likewise, the new chipset offers a 20-percent decrease in energy use during video streaming, at least in comparison to the Snapdragon 660.
The presence of Qualcomm's Quick Charge 4+ tech means users to can expect 50-percent of battery charge in a mere 15 minutes of charge time. The presence of a Snapdragon X15 LTE modem opens the door to download speeds at up to 800Mbps, Bluetooth 5, and the maker's Broadcast Audio and TrueWireless Stereo Plus.
The Qualcomm Snapdragon 710 Mobile Platform is available now and should start appearing in consumer phones in the second quarter of 2018.