Motorola Atrix HD Review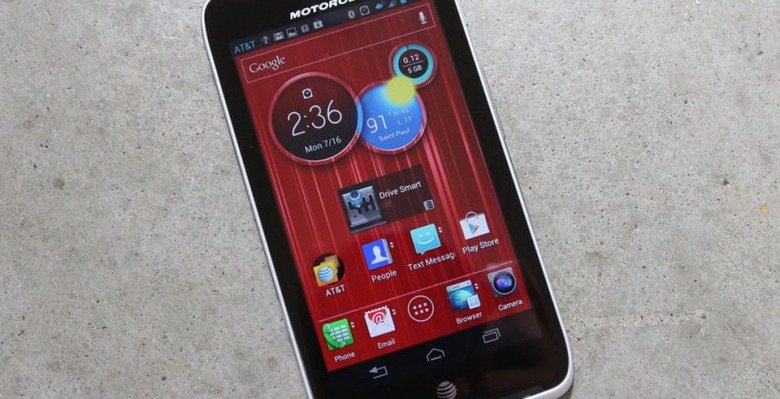 It's time to get a bit of an upgrade in the world of the Atrix brand, this time with the Atrix HD, with Motorola bumping up the line with a next-generation processor, one of the most HD displays on earth, and a sleek new look. The front of the device has a lovely curved-edged pane of reinforced Gorilla Glass, the sides are white and black hard plastic, and the back is no less than a DuPont Kevlar fiber. The whole device has a splash-guard coating, inside you've got Android 4.0 Ice Cream Sandwich, and Motorola's cool new user interface that's full of color.
Hardware
This device is as light as a 2012 top-tier device should be, is approximately the same size as the Samsung Galaxy S III in its casing, and is just as thin through most of its body as that device as well. The head of the Atrix HD is a bit thicker, just as the DROID RAZR was, and contains an 8 megapixel camera with single LED flash and 1080p video capability as well – and the media it produces with that camera is much more excellent than the RAZR's results ever were.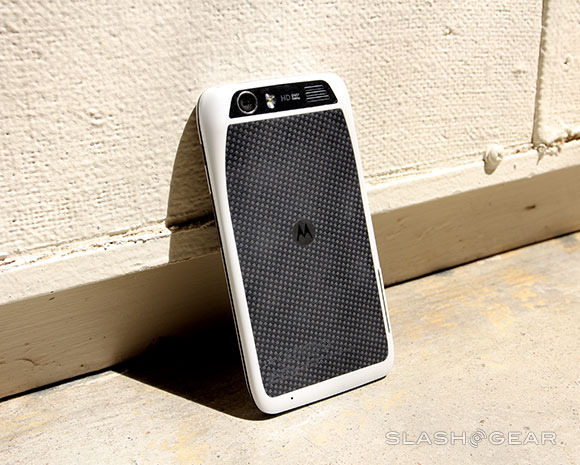 Up on the side you've got a door that opens to microSD and microSIM card slots where you'll put your AT&T 4G LTE card, you'll find two silver metal buttons up on the right side for power and volume, and up top you've got Motorola's microUSB/microHDMI port combo ready for use with a collection of Motorola-made accessories. These accessories are essentially the same as we saw back when we reviewed the RAZR, as you can see over on Android Community in-depth, and you can use this device with the most recent Motorola Lapdocks as well.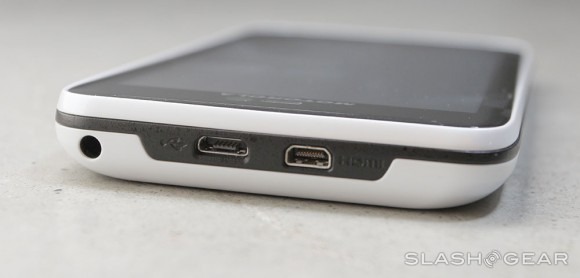 As you'll see in our original announcement of this device, the Atrix HD has one of the top 5 most high definition displays on the market. It's beaten only by the HTC Rezound, Sony XPERIA S, and the LG LU1400, and works with 720p HD ColoBoost technology as well. With a 4.5-inch display at 1280 x 720 pixel resolution, that's 329ppi, ready to take you on a trip to retina land – as Apple would say. And yes, this is higher definition than the iPhone 4S, incase you were wondering.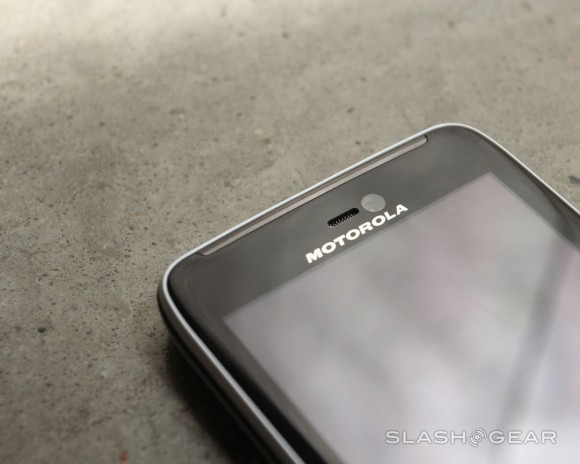 You'll find three microphone holes on this device, with three microphone drivers working to bring you what Motorola calls their CrystalTalk PLUS noise reduction on calls – and it does indeed work, with calls coming out the other end with essentially no background noise at all. The glass up front's subtle edge curves makes for a top-class feel to the whole device, and the kevlar on the back feels like nothing else – there's no substitution for that lovely feel.
And of course, don't forget to check out the benchmarks. This device has a surprising set of results, considering it's able to beat out the HTC One X in overall score in Quadrant, then loses out in a big way to the top guns in the other two tests. Have a peek here, and remember – it's all synthetic!
Software
Motorola has pushed a whole new version of their own user interface for Android 4.0 Ice Cream Sandwich on this device, complete with a rainbow of colors in not only the icons, but in the settings as well. You'll find your journey through your settings, normally a place where only those well-versed in Android dare to tread, a friendly experience that anyone could feel at home with.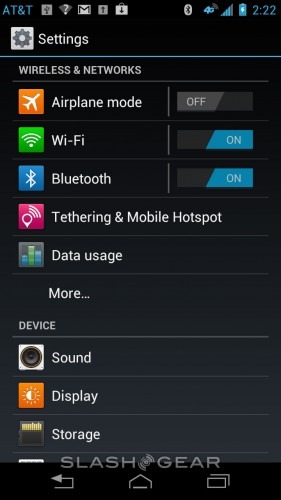 The home screen you'll find using the original ICS app drawer icon, otherwise Motorola's own additions making this device seem like a whole new experience. This includes a new circle widget that includes not just weather and time, but the amount of data you've used inside the month as well – quite helpful for those who don't want overage charges, which can be hefty.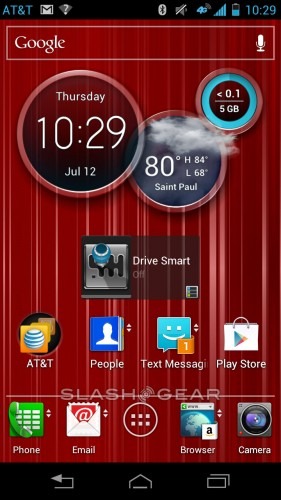 This device has a slightly new look to several elements, but for the most part the software ends up working the same as most Android 4.0 devices have over the past few months. You've got recent apps for great multitasking, a lovely new lock screen with the ability to head to any of three different apps as well as mute or turn on sound, and Motorola has reminded us that they've got a pretty awesome in-car user interface as well.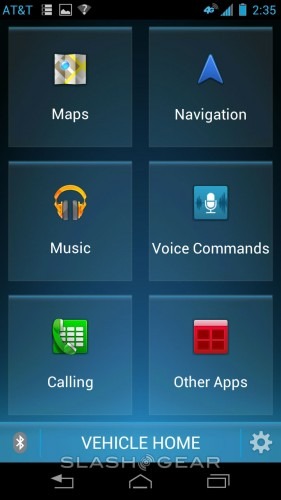 You'll also see a new feature that essentially acts as pop-up widget for apps. As seen here for your messages app, you can view your most recent messages in a window that sits over your desktop without actually entering the app completely. A very interesting take on making the Android experience here unique.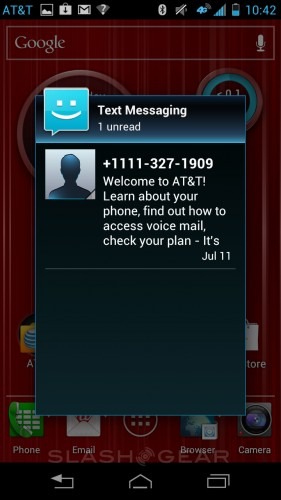 Working with Motorola's desktop interface hasn't changed a whole lot, but it is still rather impressive to use. With the Qualcomm Snapdragon S4 dual-core processor running everything much more smoothly than in any Atrix before, everything will be more swift, you'll be able to run hardcore games of all types, and your battery life will be fabulous.
Battery Life
As you can see in the shot below, we've had a pretty darn good experience with this device even when we're running it through benchmarks, streaming video, and big name games. A normal day will not have you needing to recharge until you're ready to head off to bed for the night – an overnight charge will have you working well throughout your daytime hours, no problem.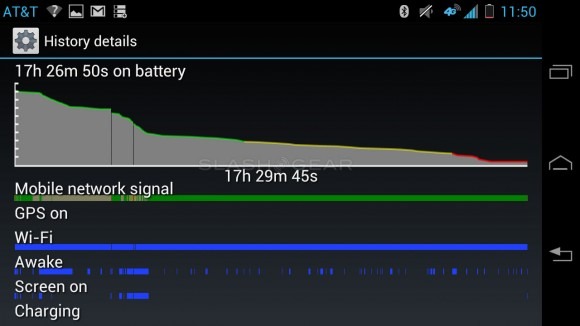 Photos and Video
This device works with an 8 megapixel camera capable of 1080p video, just like each of the other top-tier devices to have been released this year. This device does not benefit from the HTC ImageSense chip like the HTC One series does, but Qualcomm's processor (the same one the HTC One series uses) does have hardware dedicated to image processing anyway, so you'll have good results just so long as you're not a wild shooter. Have a peek at some examples below.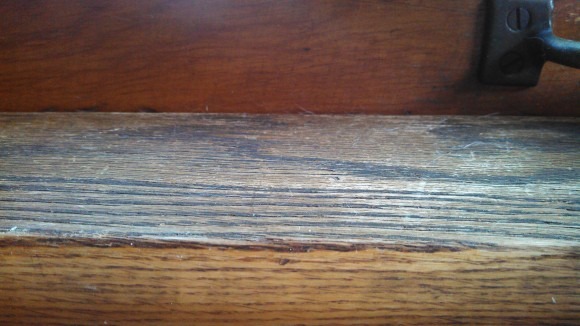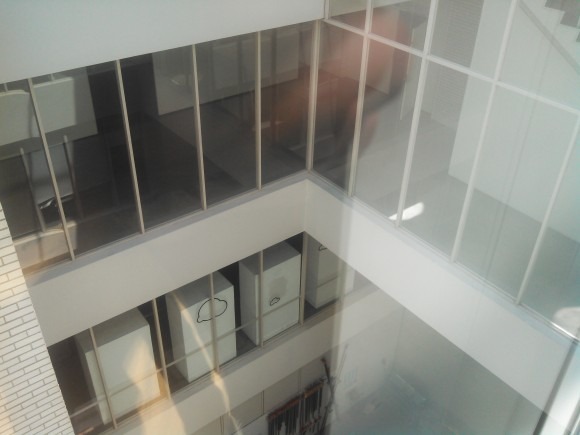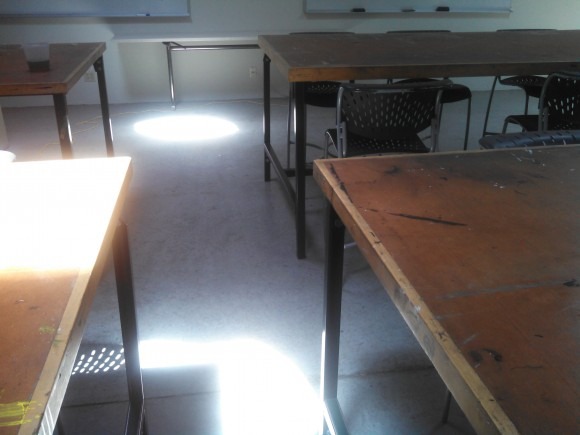 Wrap-Up
This device is the nicest looking and nicest working Atrix that's been released in the history of Motorola's Atrix line. It's extremely similar to the DROID RAZR, is carried by AT&T with their 4G LTE network for data, and is ready to be your favorite Motorola smartphone yet. We suggest actually heading to an AT&T outlet to check out their selection of devices at this point since they've got four titanic beasts on their hands, each of them ready for sparring.
• Motorola Atrix HD
Each of the above device names is linked to its full review here on SlashGear – choose your destiny!